[vc_row][vc_column width="2/3″][vc_custom_heading text="Reviewer: John Teo"][vc_column_text]Stated right on the front of the packaging of this product is the phrase "The FUNNIEST rope routine on the planet!"  This is a bold statement to make since humour is rather subjective and what is funny to one person may not be that funny to another.
The 3-rope trick has become a classic in magic.  It can be found in the repertoire of most magicians.  If there was a funny presentation for it, some performer would have already come out with it.  How funny can the popular 3-rope routine be that made Cody Fisher confidently claim it is "the FUNNIEST rope routine on the planet"?
People will want to purchase this product just to find the answer.  If Cody is right, the product will get a double (even triple) thumbs-up.  If Cody is wrong, his reputation can suffer greatly as people would have paid good money for a sub-standard or even mediocre product.
Cody Fisher is right!  His routine for what is now known as Professor's Nightmare rope trick is indeed very funny.  The Performance section in the DVD confirms this: you can see how the entire audience roars with laughter almost throughout the entire performance.  Even without watching his performance, you can imagine how an audience will react just by knowing how brilliantly funny is Cody's patter for the 3-rope routine.
The 3 rope trick is ungimmicked and uses ordinary ropes.  So you can expect that you will not receive the props but only the instructions for the routine and presentation.  You receive only a DVD.  It is well produced and covers all aspects of the trick.  Cody presents you with his latest version of the routine.  This evolved from his earlier routine called "Sweet Dreams".  This is also available as a pdf file in the DVD.
Cody's routine has a naughty element in it.  But his patter makes it quite innocent and it is the audience's inference (reading "between the lines") that makes it a little mischievous.  You need to have the right attitude to do this routine well.  Cody understands this and spends some time discussing about it in the DVD.  Cody also features an interesting ending not usually done in the usual 3-rope routine.  Of great interest is the "Credits" section where you get to know the originator of this classic trick and when it got to be known as "The Professor's Nightmare".
At $40, it is not a small sum to pay for just a set of instructions.  For the working professionals, this could well be your anchor effect that could increase your clientele.  It is a worthwhile investment.
Magic is our passion but we are not a magic shop 
 You can purchase this here!
[usr 10][/vc_column_text][/vc_column][vc_column width="1/3″][vc_column_text]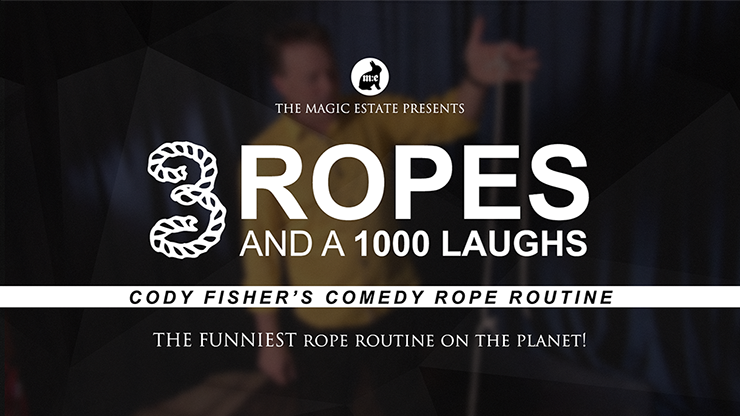 [/vc_column_text][vc_column_text]
[/vc_column_text][vc_widget_sidebar sidebar_id="gp-standard-sidebar"][/vc_column][/vc_row]