[vc_row][vc_column width="2/3″][vc_custom_heading text="Reviewer: Nique Tan"][vc_column_text]EVP or Electronic Voice Phenomenon is a technique used in paranormal investigation. In its basic form, when exploring an apparently haunted location, some kind of audio recording device is brought along, whilst the team of investigators wander around the premises. Sometimes, questions are being asked to the "other side", and it is believed that through this process, it is possible to capture supernatural responses. When reviewing the recordings, hidden in the static, spirit messages can sometimes be heard, sometimes in the form of unmistakable words.
Whether or not there is any belief from the reader regarding the existence of EVP, this product will enable you to create this effect. During the course of a discussion about the supernatural, you borrow a spectator's phone and turn on the voice recording function. You press record, and then ask questions out loud. No responses are audibly heard during this, but at the end when you play back the recording, creepy answers can clearly be heard. The spectator of course, keeps their phone, along with the evidence of their brief contact with the spirit world.
The package comes with all the apparatus you need to perform the effect. You will need to do some setup to prepare the routine and this will really depend on the conversation that you wish to have with your ghostly friend. Also, I think it is fair to say that there are some clothing restrictions that are required when performing EVP. While I have not performed this, I have set it all up and tested it out, and it works beautifully.
I think this is a very unique effect, and one that has immense power. And as we all know from a web-slinging friend of ours, with great power comes great responsibility. I think it is important that if you choose to perform EVP, you will need to perform responsibly. This is a very convincing demonstration of the supernatural, and you do need to choose your audience wisely.
At the end of it all, I think what we should aim to do is to create mystery and entertainment, and not cause distress, create fear, doubt or cause people to raise questions about belief systems. While it is very easy to perform, it is also very easy to perform this inappropriately.
This would fit perfectly into any sort of Halloween performances that you happen to be doing. Where it excels I think, is in the seemingly impromptu, intimate setting where you can really set the mood as well as create a presentation with which to really affect those watching. Used as it is, it is already a very strong effect, but I suspect that if used in conjunction with other layers of magic and/or mentalism techniques to reveal information, it will take this through the roof.
This is strong stuff.
Magic is our passion but we are not a magic shop 
 You can purchase this here!
[usr 8][/vc_column_text][/vc_column][vc_column width="1/3″][vc_column_text]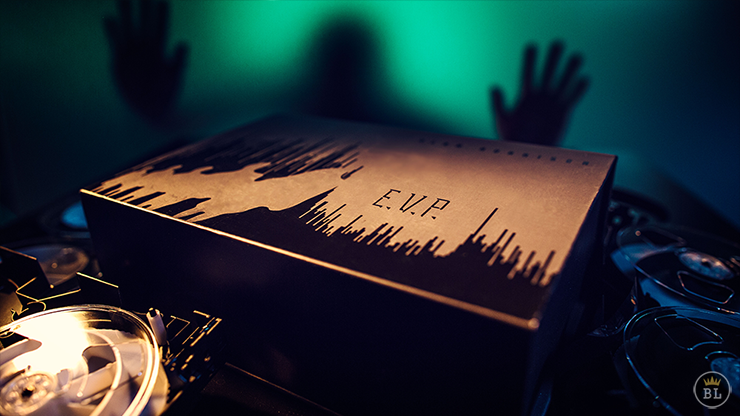 [/vc_column_text][vc_column_text]
[/vc_column_text][vc_widget_sidebar sidebar_id="gp-standard-sidebar"][/vc_column][/vc_row]