[vc_row][vc_column width="2/3″][vc_separator][vc_custom_heading text="Reviewer: Nique Tan"][vc_column_text]I enjoyed going through this DVD. While it is billed as an Any Card at Any Number, in the strictest sense it really is not. However, you will find some nice routines which I am sure will even fool some of your magician buddies at your next session together.
Hudson Taylor is very detailed in his explanations. At times I felt that it was almost to the point of being repetitive, but I understand where he was coming from and he really wants to make sure you are getting the information you need in order to correctly perform the material.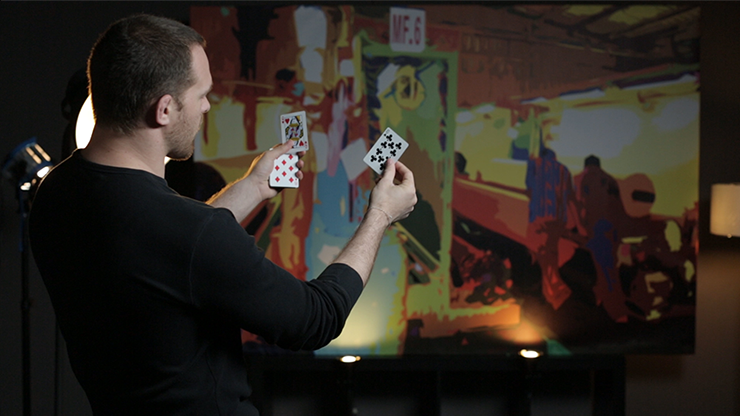 I think it is safe to say (I have seen it being mentioned elsewhere as well) that for the effects on this DVD, you will need to have a solid Faro Shuffle down. If you do not already do this sleight, Taylor goes through the exact handling he uses in the early part of the DVD. This in itself is quite an intensive segment on the video, and I am sure those of you who are looking to learn the Faro will find this to be extremely useful.
Other than the Faro, the effects in the video will require little other sleights. They instead depend on various principles in order for them to work, in conjunction with the Faro itself. Since there are no sleights to catch, the look of the routines are very clean, allowing you to concentrate on performing them, and stressing the fair conditions in which the effects take place.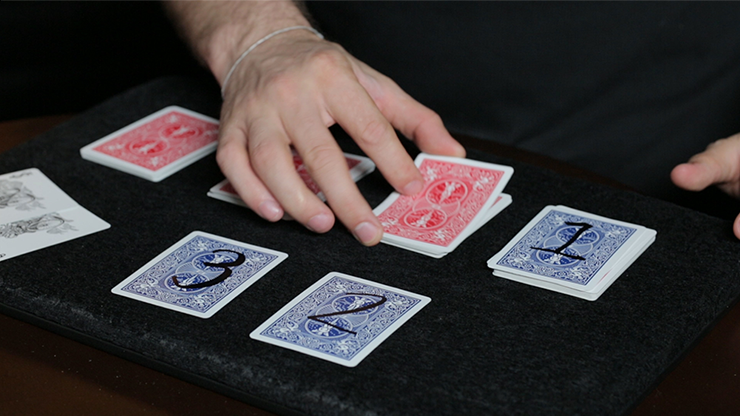 Spectators will deal down to thought of cards, they find their selection at thought of numbers, packets of cards that have been mixed suddenly magically match up and multiple selections are found under seemingly fair shuffles.
What I like is that Taylor also demonstrates the principles at work in their bare form, detailing how they work. He covers things which many of us have heard of, but are not exactly sure what they are. All this is good information.
For those of you who like sleight of hand, the other section on this DVD also covers some sleights of Taylor's. He teaches controls and a colour change as well. I particularly found the colour change, the Parifax Change, to be useful and will be working on it myself.
Some may find that the routines are too procedural in nature and that they are not particularly suited to walkaround or table hopping gigs. I do agree to a certain extent, and probably would not use the material at such events, but I also do believe that his DVD contains information that is very useful to know as part of your education as a magician.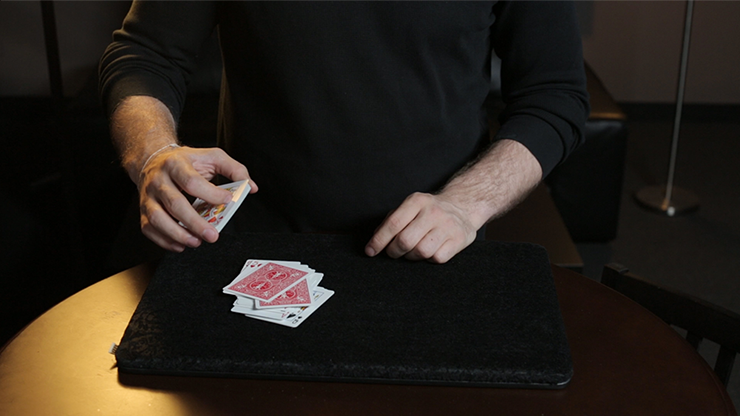 Taylor's enthusiasm is quite infectious and it shows when he goes through the routines.
Magic is our passion but we are not a magic shop 
 You can purchase this here!
[usr 8][/vc_column_text][/vc_column][vc_column width="1/3″][vc_column_text]
[/vc_column_text][vc_column_text]
[/vc_column_text][vc_widget_sidebar sidebar_id="gp-standard-sidebar"][/vc_column][/vc_row]