[vc_row][vc_column width="2/3″][vc_custom_heading text="Reviewer: John Teo"][vc_column_text]Imprint enables a small 3-dimensional object to be imprinted as a 2-dimenional image onto a bill.
In its basic effect, the performer takes a bill out of his wallet.  He then takes out a coin.  The coin is tossed onto the bill.  The coin vanishes and its image is visually imprinted onto the bill.  The bill with the coin imprint can be handed out for examination.
The transformation of the 3-dimensional coin into the 2-dimensional image on the bill is unbelievably visual – it looks like real magic!  However, the effect is dependable on the correct angle of performance.  In this basic effect of coin onto bill, the wallet plays a significant role in the performance.
Jason Yu, the creator of Imprint, also discusses the possibility of tossing other small objects such as a piece of chocolate, or a small rubik-cube, onto the bill.  When the object is much thicker than a coin, the wallet is no longer useful.  In Jason's own words, you then need to perform the effect in a slightly dark and loud environment.  This makes performing Imprint in rather limited circumstances.
You receive an instructional DVD and 2 small but essential items to construct your own bill gimmick.  It is not difficult to do this, but there are a lot of restrictions in performing Imprint effectively.  You need to consider the performing angles as well as the performing environment.
Jason also explains how to toss a small live animal onto the bill.  In the trailer, it shows an actual performance of him tossing a small goldfish onto the bill.  Once again, you need the correct environment to perform this properly before a live audience.
As mentioned, Imprint scores full marks for the visual, but falls slightly below the passing marks for its rather restricted performing possibilities.
Magic is our passion but we are not a magic shop 
 You can purchase this here!
[usr 7][/vc_column_text][/vc_column][vc_column width="1/3″][vc_column_text]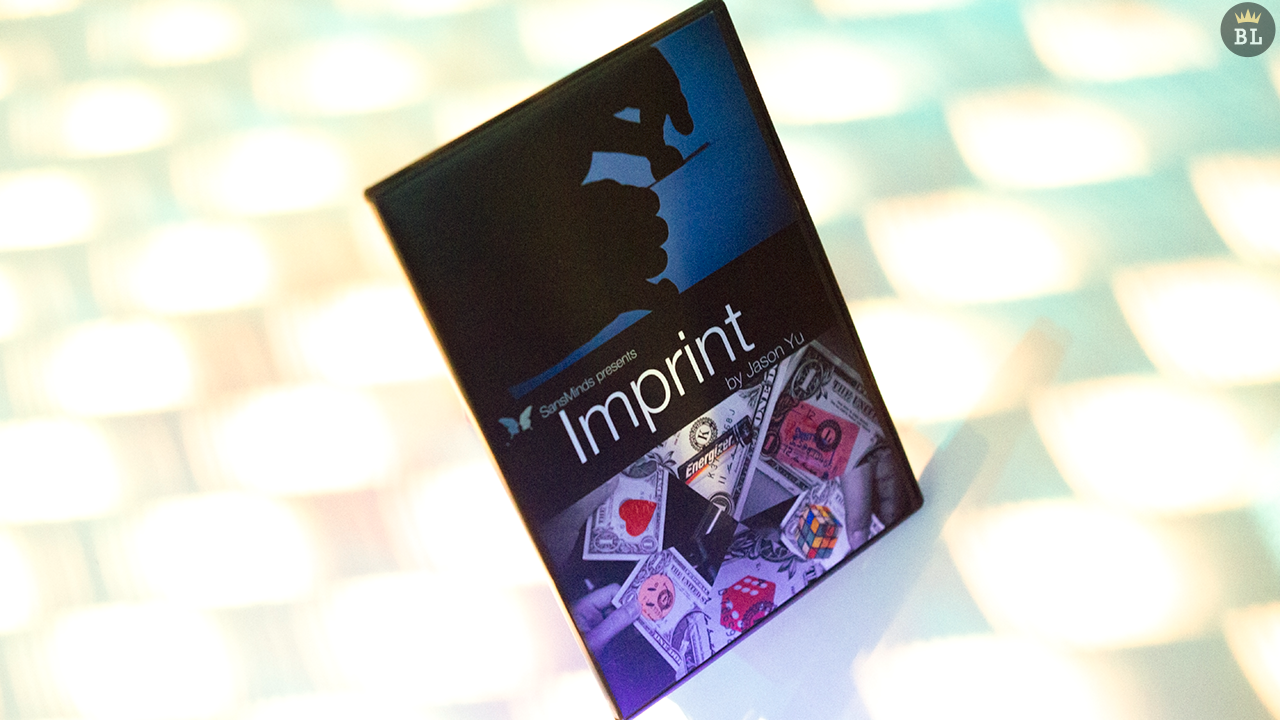 [/vc_column_text][vc_column_text]
[/vc_column_text][vc_widget_sidebar sidebar_id="gp-standard-sidebar"][/vc_column][/vc_row]