[vc_row][vc_column width="2/3″][vc_custom_heading text="Reviewer: Bernard Sim"][vc_column_text]Kainoa , coin workers will definitely know him. I know about this guy while watching a VHS Palms Of Steel by Curtis Kam. During that time, he already showed that he is very proficient in coin magic. I have always like this guy and some of his work are quite difficult to do. But with Inferential, you don't have to worry about this being difficult. With a little practice, you would be able to do the routines in this DVD in no time.
Inferential is basically Kainoa's take on the Copper Silver effect. What you get is a set of coins, regular pennies and a gimmick. Though most if not all coin workers will already have this gimmick, it doesn't hurt just to have another extra gimmick.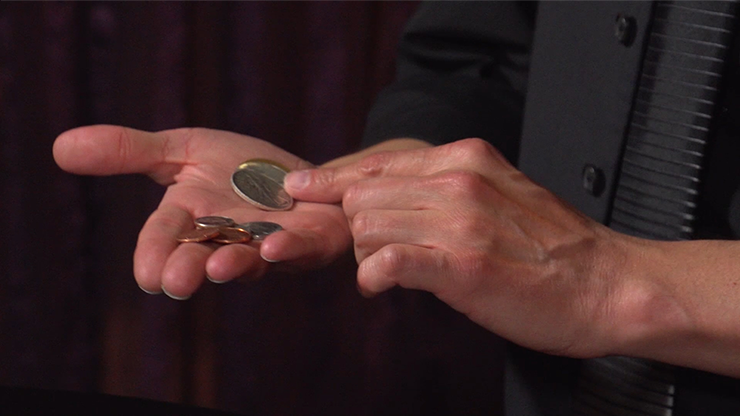 The routines in the DVD are easy to do.
The first routine taught is Curtis Kam's Copper/Silver routine. A copper coin and a silver coin, each in 1 hand changes places. This can be done with 1 spectator or 2 spectators. There are no difficult sleights here and the routine is pretty neat and impressive too.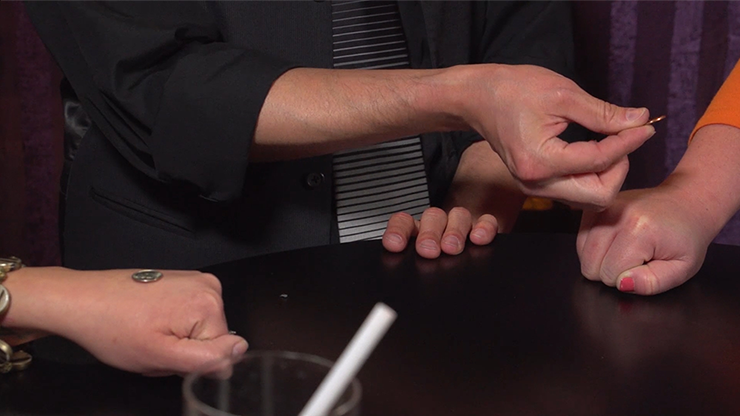 The 2nd routine is his take on the Wild Coin routine. What makes this different is that traditionally, the wild coin is performed using a cup/ glass. Kainoa uses the spectator's cupped hands as a "cup/glass". By using the spectator's hands, the spectator will feel the magic more as the magic happens in their hands. Again, no difficult sleights here.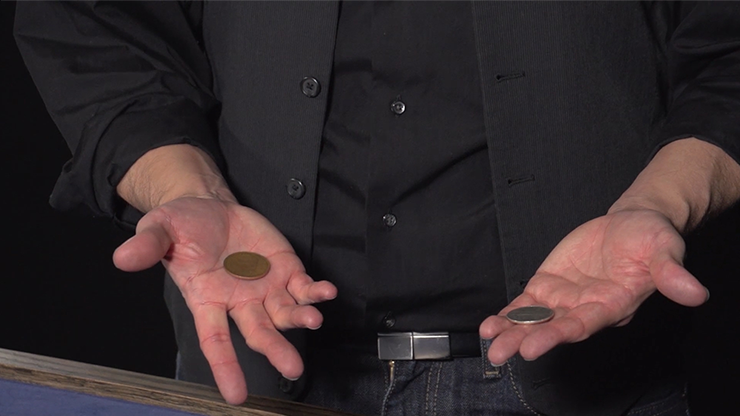 The 3rd routine is Kainoa's Copper/ Silver Transposition. The copper and Silver coins transpose in the magicians' hands twice and then ends with the coins transposing between the spectator's hand and a coin purse. Everything can be examined at the end. This is my favourite routine in this DVD. The moves are easy and if you are new to coin magic, you'd be able to do it with just a little practice.
For US$40, I think this is very value for money. There are many materials out there that use this gimmick. The gimmick is versatile and easy to use too. Highly recommended. 
Magic is our passion but we are not a magic shop 
 You can purchase this here!
[usr=8.5][/vc_column_text][/vc_column][vc_column width="1/3″][vc_column_text]
[/vc_column_text][vc_widget_sidebar sidebar_id="gp-standard-sidebar"][/vc_column][/vc_row]