[vc_row][vc_column width="2/3″][vc_custom_heading text="Reviewer: Madame Curator"][vc_column_text]Back in late 2012 before filming again for Le Plus Grande Cabaret du Monde in Paris, I was doing a series of magic lecture tours in Europe when I got to know magic creator/ shop owner Ali Nouira. He had quite recently just come up with Steam, and I found this relatively unexplored mentalism principle to be nothing short of remarkable.
To be honest, I wish I'd known about Steam before doing Mind Heist in early 2012. We'd set a world record by successfully reading 100 minds in 60 minutes (inclusive of journalists besides members of the public) and it would have been wicked fun to incorporate Steam into this somehow!
Anyway. Fast forward half a decade, well respected magician Paul Harris and his team of magic producers have now pushed forward Nouira's Steam with an upgraded 2.0 version. So what exactly is the difference between this latest offering from Paul Harris Presents (PHP) and the original from Ali Nouira's shop AMF Magic (Apothecary Magic Shop)?
First things first… For those unfamiliar with Steam / Steam 2.0 or the brilliant Marc Salem's B.O.A.D (Brother of All Duplications) principle, you need to know that this is not just a trick. Just like how you wouldn't call the swami gimmick just a mere trick. It is a system by itself which presents many possibilities only limited by your imagination and experience.
This mindreading gem allows you to secretly obtain information your spectator writes down in very strict conditions. Here's the creator, Ali Nouira, performing Steam at his magic shop in France.
The video below of Canadian magician, Bro Gilbert, (also the executive producer of the Paul Harris Presents brand) in action gives a better understanding of what Steam 2.0 is about…
So what exactly makes Steam 2.0 better or different from its predecessor?
We'll start with the packaging. The original Steam comes in a simple plastic ziplock (as you can see in my picture above) with the basics of what is needed for Nouira's original routine (and a very clever routine it is) that makes use of dollar bills or notes. Steam 2.0 arrives in a fancy box stuffed with a pretty generous supply of gimmicks that would last you for a long while.
Bro Gilbert's online tutorial runs nearly an hour long and shares ideas using the goodies packed in his PHP Steam 2.0 kit. The use of envelopes are introduced, along with a routine using the classic "fortune-telling fish". A mentalist friend pointed out that while Gilbert is a recognised and respected magician, he is in no way a mentalist, so my purist buddy felt that much of the Steam 2.0 routines felt very contrived.
But that's the thing with any product out there… magic, mentalism, or otherwise. There will always be hits and misses, some things works for some folks, but there's no pleasing everybody since taste is a matter of personal choice. However, that being said, I would still give Steam 2.0 my high recommendations, especially if you don't know about its original predecessor, which was quite "underground". Steam (2.0) is a very strong effect and the principle is a clever one which also works in real life.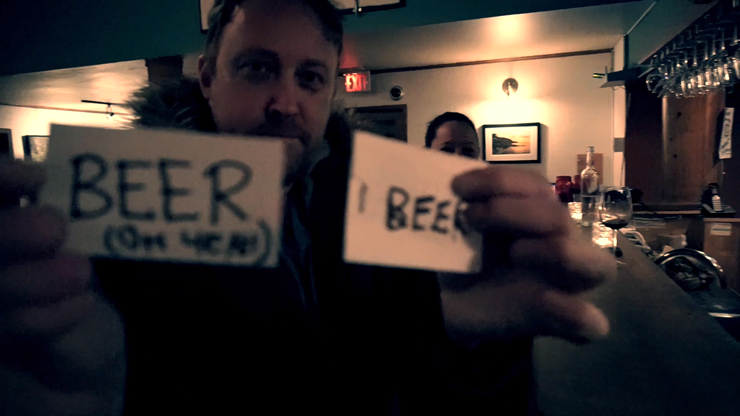 PHP's Steam 2.0 comes with a kit that allows you to immediately start performing (okay obviously please practice and rehearse first, don't make me go over and spank you). Nouira's original money hustle routine is taught in the instructional video and for magicians who insist on using only Sharpies, there's a pretty decent teach-in bit that shows how you can quite easily swap out the cartridges.
Personally, I quite liked Andrew Gerard's idea in the instructional download which makes use of a photo of the magician/ you holding a prediction card, but I would tweak it for a business card that you can give away. Essentially Steam 2.0 offers some ideas but what is presented is simply the mere tip of the ice-berg.
Discussing the principle with my friend Rasmus Zauberer, who also owns Steam 2.0, the clever man came up with a few amazing ideas that left me feeling super excited about, one being a completely hands-off method. If you send my professional magician/ magic creator buddy an email with proof of purchase, he will very gladly share his ideas with you – sorry, this is to prevent exposure – but trust me, this brilliant European magician has very good ideas that I myself will be using!
Also, there Chris Mathewson's trilogy of books (The Sub Rosa book test, The Thought Reader's Secret Weapon & Little Nicky and other Oddities) which come highly recommended as they weave the Steam/ B.O.A.D idea with many other different principles, methods and applications. His manuscripts are quite "underground" and pricey, so they will appeal to true students of mentalism and not the mere curious. If you're interested, he can be reached at chrismattx@gmail.com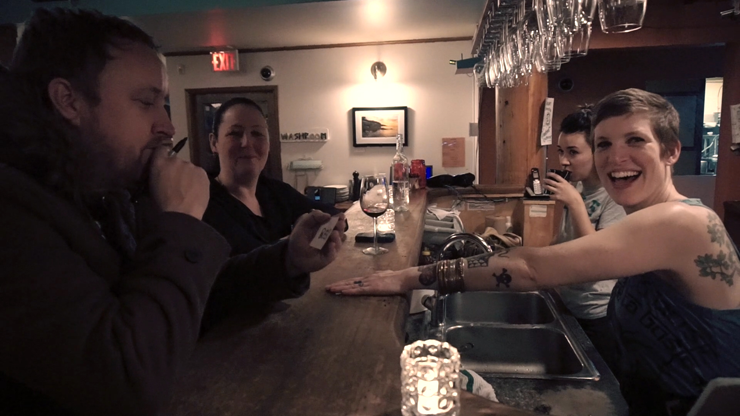 Coming back to PHP's Steam 2.0: Production quality wise, the only gripe I have is that I really wished PHP didn't loop that sleepy hypnotic background music because that track on repeat was aggravating after a while on this 59 min long video… it also didn't help especially as Bro Gilbert's microphone level was set so low, I had to crank up the speakers to the max just to be able to listen to his soft voice. This is just a minor complaint; I don't need fancy camera work, but good audio is a must.
Bottomline, invest in Steam 2.0 if you don't already own Nouira's original. I'm a very happy kitten with the kit they packed, especially since refills will not be an issue as PHP will be stocking them. What you receive will last you for a fair length of time anyway, so it's all good!
There are several reliable avenues to look for more solid performance ideas, and if you've come up with any exciting ones, please hit me up! Meanwhile, enjoy this diabolical mentalism miracle… but don't go starting your own cult 😉
[usr 8]
Magic is our passion but we are not a magic shop 
 You can purchase this here![/vc_column_text][/vc_column][vc_column width="1/3″][vc_column_text]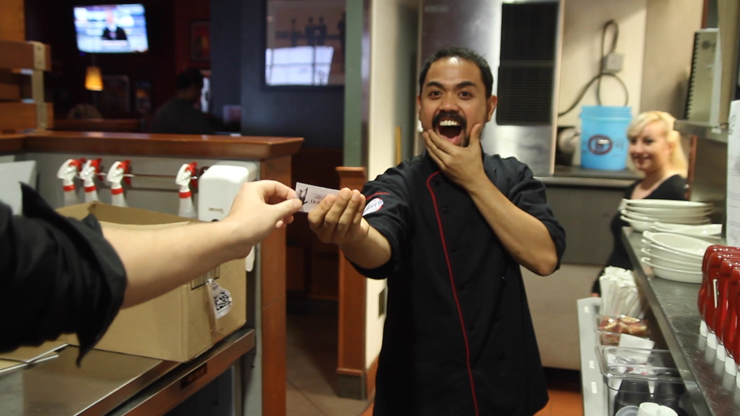 [/vc_column_text][vc_widget_sidebar sidebar_id="gp-standard-sidebar"][/vc_column][/vc_row]