[vc_row][vc_column width="2/3″][vc_custom_heading text="Reviewer: Adeline Ng"][vc_column_text]Magic is an Art.
This statement, in Singapore, is a tough one to defend. The National Art Council in Singapore, does not recognize magic as an art, but defines magic as a craft. It has always been a discussion between myself and some of the other magicians and after reading "Preserving Mystery" it became a lot clearer to me.
Before I go any further, I will just put it outright and say – if you're a serious student of the art, do yourself a favour and go purchase this book. If you're a beginner in magic, and intend to go serious, go and get yourself this book. The discussion in this book, on magic as an art form, whether you agree with it, or not, will help clarify to yourself as a performer your own philosophy and understanding of what magic is. 
Back to a brief discussion about the content.
The book starts with a discussion about magic and a comparison of comics. It became a lot clearer to me the difference between magicians who were 'artists' and the others who were more like 'cover bands'. Or hacks.
The further topics cover some articles on masters of magic and on preparation of magic. In particular, the SSSS which is a way to systemically learn the various sleight of hand with cards and coins. This has always been one of an issue for me – if anyone started studying magic from the Tarbell series or other books, it's always been a series of sleights in a particular effect (generally). There is no systemic way of study, which Jamy provides. It may not be the best, but it is well one of the way that could be used. No system is without its fault, but it is a great way to find your own system. 
The final essay is a personal 'thought piece' from Jamy about how thoughts on how we can make magic a further experience for our audience (hence preserving mystery). To me, the beginning essays and the final essay (which I particularly love) were already more than well worth of the book. And to be frank and honest, this book has inspired me to relook at my magic.
As a 'commercial performer' and especially in an environment like Singapore, I have to admit that some of my routines are looking to be more of a hack (in Jamy's words/ description) and less of an art. It can be a tough pill to swallow, and a hard thing to admit – afterall most, if not all magicians start out with lofty ideals of performing magic (art). This book has reignited and perhaps even knocked me to my senses and I can say I'm excited to relook my routines and my overall approach to magic!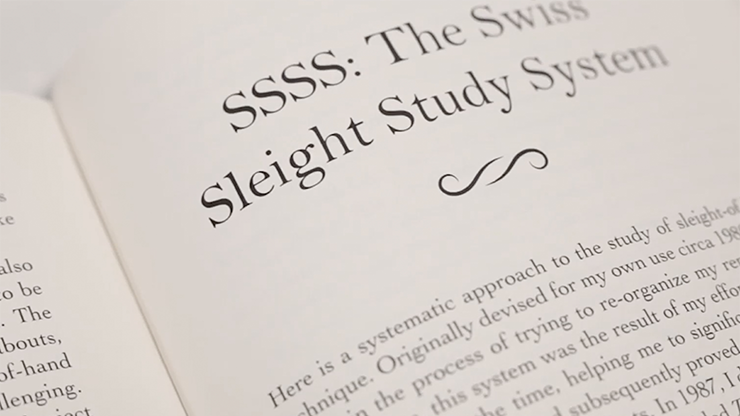 Magic is our passion but we are not a magic shop ? You can purchase this here!
 [usr=10][/vc_column_text][/vc_column][vc_column width="1/3″][vc_column_text]
[/vc_column_text][vc_widget_sidebar sidebar_id="gp-standard-sidebar"][/vc_column][/vc_row]