[vc_row][vc_column width="2/3″][vc_custom_heading text="Reviewer: Bernard Sim"][vc_column_text]Effect:
Magic with ordinary items, visual strong magic. Check out the trailer for the effects. Trust me, you will be excited by the visual magic effects in this dvd:
X-Move –  A card with an "X" written on it with a Sharpie visually jumps from Card to Hand..twice. This can be with a spectator's signed card and can be handed out immediately. You will need to prepare the gimmick which is easy to make and the effect looks really really good. Initially , I thought it was some complicated sleight of hand magic but it turns out to be some simple gimmick with  a simple move. Way too cool!
Folder – A card that is folded into quarters transforms into the spectator's chosen card. Make a simple gimmick and that's it! No difficult sleight of hand. Transformed card can be given to spectator.
Live Band – A stretched rubber band changes color visually. Can be a little angle sensitive but can always be taken care of easily. This can be done impromptu as long as you have the required rubber bands. Can be used as a lead in to rubber band routines. This is so simple and easy to perform. I'm sure you will be doing this after you see the method.
Cigarette – A cigarette "through" eye effect, not something new and also not something that everyone can do. You will need to make a gimmick for this routine.  You probably have to be a smoker in order to have an excuse to take a  cigarette out of the box. I feel that this is the weakest effect in the DVD.
Monte Matches – Two matchbooks transpose. You can see from the trailer how visual this routine can be. Preparation for this is easy and you can perform this anywhere. Best of all, you can have spectator participation and have them change the matchbook in their hand.
Refresh – A piece of chewing gum unwraps itself and the wave of a hand and the gum can be immediately consumed. This effect is similar to Sticky Situation by Andy Leviss. You can perform this routine anywhere in the world, but just not Singapore where chewing gums are banned (except gums with medicinal use).  This is a very cool effect , visual and magical. I might just smuggle in some gums just to perform this ☺.
Stir – Coffee stirrer through bill, much like Mis-led, a pencil through bill. Gimmick is easy to make but you will need the proper stirrer to make this work. This looks beautiful and everything can be examined.
Quality:
All magic taught are visual and explanations are very detailed. Effects are easy to do and practical too.
Pricing:
At US$34.95, you don't get quality magic at this price anymore. You see many single effects DVD nowadays but you don't often see so many quality effects in one DVD. This is way too cheap.
Verdict:
Though you have to prepare the gimmicks for the routines, I don't find this a chore as the returns you get for the preparation will make your time worth. This is a no brainer, just get it and thank me later.
Highly Recommended.
Magic is our passion but we are not a magic shop 
 You can purchase this here!
[usr 9.5][/vc_column_text][/vc_column][vc_column width="1/3″][vc_column_text]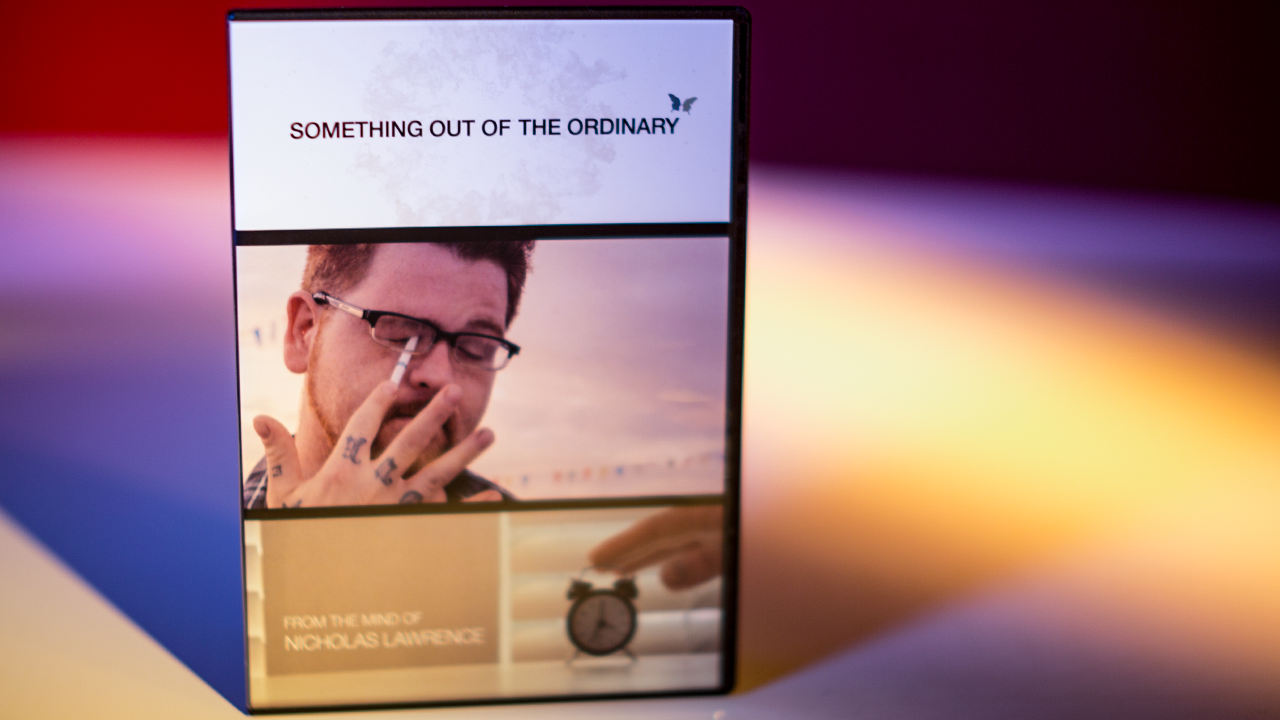 [/vc_column_text][vc_column_text]
[/vc_column_text][vc_widget_sidebar sidebar_id="gp-standard-sidebar"][/vc_column][/vc_row]