[vc_row][vc_column width="2/3″][vc_custom_heading text="Reviewer: Michael Siegel"][vc_column_text]DESCRIPTION
BALANCE BORROWED OBJECTS, CLOSE-UP AND IMPROMPTU WITH STASIS!
From the mind of Jambor and produced by Abstract Effects, the team behind tricks such as "Snapped" and "Blade," comes their highly anticipated, impossible balancing effect: Stasis!
Stasis is a brand-new utility device that allows you to balance borrowed objects, in your hands or your spectator's hands, creating a balancing tower that can collapse on command; the magician is in full control.
Ready to perform right out of the box
Comes with 2 precisely-made, high-strength gimmicks for different balances
Beginner friendly but can be taken to new heights for advanced performers
Includes multiple, separate, in-depth instructional videos
Magnets included, but not needed to achieve the balance
Get creative — balance everyday objects at a moment's notice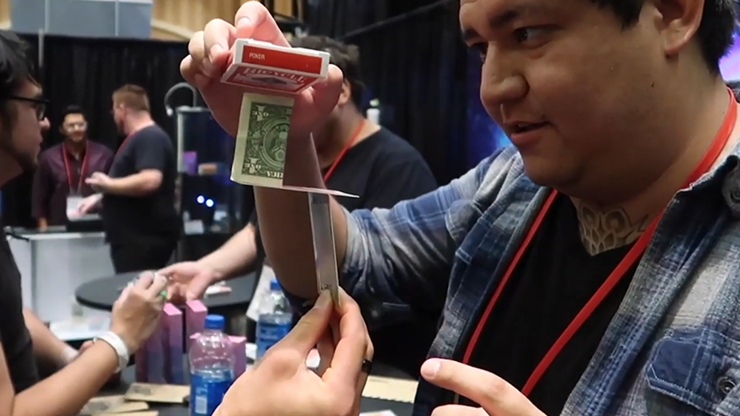 REVIEW
The Other Brothers have repeatedly and consistently created or released well-thought out, unusual, creative, well made and entertaining effects. The Other Brothers have created their own company called Abstract Effects. Stasis by Jambor and produced by Abstract Effects is no exception. Stasis allows you to seemingly impromptu balance borrowed objects using a freely selected playing card, a borrowed credit card, a borrowed bill and even a borrowed partially filled bottle of water creating an amazing tower that is balanced defying gravity. Then you can have the tower of balanced objects collapse and hand out the objects for inspection.
Stasis is ready to be performed right out of the box. No DIY You receive two precision made gimmicks. One is made with a red bicycle playing card and the other is made with a blank credit card. You also receive a supply of a certain type of sticky stuff which can be used in some of the routines. It is not necessary to use this stuff in most of the routines. They all come nicely packed in a package that can be used for storing the items when not in use. Yes. The gimmicks use magnets but not in the way that I thought they would be used. Jamber is very clever. Seeing how this was done created one of those "Duh, why didn't I think of that" moments.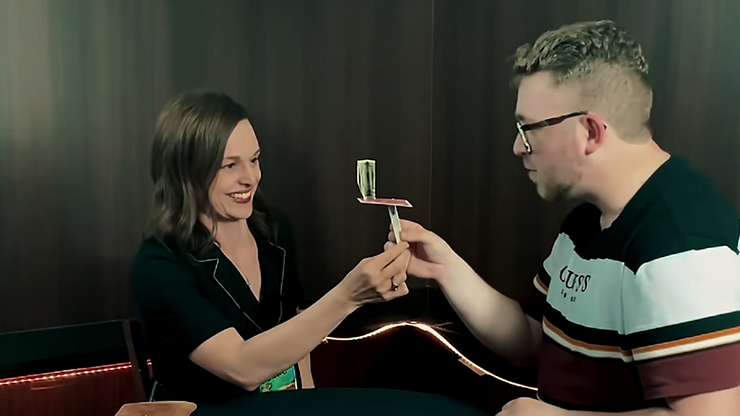 You are also provided with a link to the downloadable instructions. The video instructions are divided into four separate pats. The first part is approximately 7 minutes in length where The Other Brothers meticulously discuss the gimmicks and how to use the gimmick playing card with a borrowed credit card or business card. A basic routine is demonstrated and explained where a playing card in balanced on a borrowed business card. Either the performer or the spectator can hold onto the borrowed business card while the playing card is balancing on the business card. 
The second video is approximately 21 minutes in length. The Other Brothers thoroughly discuss, demonstrate and explain the main and expanded Stasis routine. A deck of playing cards is shown and a spectator freely selects a playing card. That card is removed from the deck and placed aside. A credit card or business card and a bill are borrowed from a spectator. The selected playing card is then balanced on the business card. The playing card and business card can be completely turned around while the playing card is being balanced on the business card. There is nothing to see. Then the borrowed bill can be balanced near the edge of the playing card. If that was not amazing enough, you can then take the card box and balance that on top of the bill creating an unbelievable balancing tower. It looks great. Then whenever you want, the tower collapses and you can hand out everything to be examined including the selected playing card (after a very easy to do and convincing switch).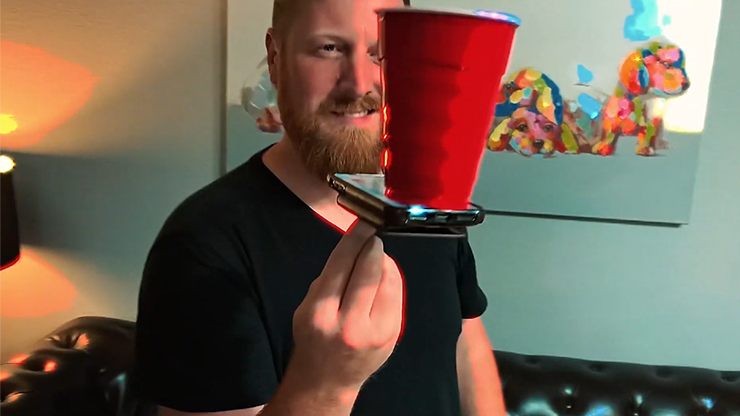 The third video is approximately 7 minutes in length where the creator of this terrific effect, Jambor, goes step by step to teach you how to make your own gimmick in case you want to use a different type of playing card or need a replacement. The gimmick will last as long as the playing card lasts.
The fourth video is approximately21 minutes in length where The Other Brothers show you how to use the second gimmick, the gimmicked blank credit card, with your wallet to balance you wallet on a playing card or borrowed credit card. They also show some other ideas of using the gimmick and principle.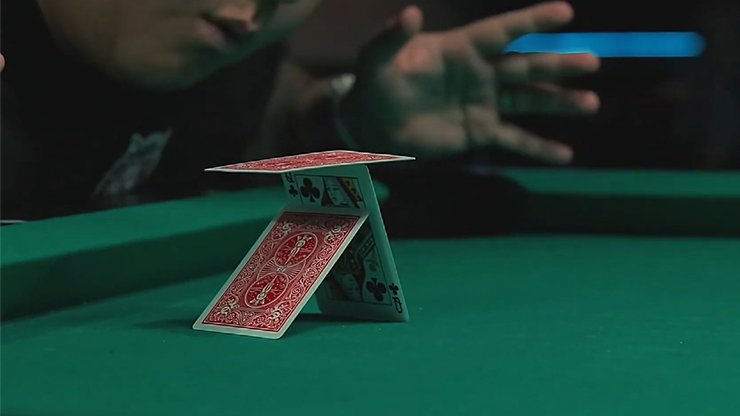 I really like this. Correction. I really, really like this. Stasis is an extremely fun and amazing to perform. This is meant to be performed close-up. It is very easy to perform. Some practice is required to get used to how to get into the initial position using the gimmick. The routines and handling are superb and well thought out. The angles are very god although I would not want anyone standing directly behind me when performing Stasis. You can perform this is any setting whether at a party, a bar, a restaurant and even table hopping. There are no lighting or clothing restrictions. Everything is self-contained. You use borrowed objects except for the freely selected playing card. The reset, even if performing the full Stasis routine, is very fast. Stasis is very modular. You perform just a quick balancing routine of a single borrowed card or you can do the entire Stasis balancing routine. Stasis is extremely versatile, and you can use many differ objects. While this is not a hard hitting magic closer, it is definitely fun, amazing and entertaining. This may seem like the little brother to Joshua Jay's Balance effect but there is nothing small about Stasis's overall entertaining value and impact. I highly recommend Stasis. In fact, I am going to order a second one as a back-up. The price of $55.00 I think is fair considering you get two well made gimmicks and terrific routines and other extra ideas.10 out of 10 lucky charms.    
[usr=10]
Magic is our passion but we are not a magic shop 
 You can purchase this here!
 [/vc_column_text][/vc_column][vc_column width="1/3″][vc_column_text]
[/vc_column_text][vc_widget_sidebar sidebar_id="gp-standard-sidebar"][/vc_column][/vc_row]