[vc_row][vc_column width="2/3″][vc_custom_heading text="Reviewer: Nique Tan"][vc_column_text]"Utsukushii" is the pronunciation for 美しい which, in the Japanese language carries the literal meaning of "it's beautiful". It is also the name for this release by Fraser Parker, a mentalist whom I believe hails from the UK, and who also happens to be a student of Kenton Knepper. Some of you might know Fraser from his earlier release, "True Mysteries".
This is a 16 page manuscript outlining Fraser's method to discern a thought of number. As the blurb would tell you, this is actually a way to guess a single digit number someone is merely thinking of, with nothing written down or through the use of any other props of any kind. From there, that can then be used to work out other numbers such as pin codes, phone locks and even entire phone numbers.
It is hard to actually describe what goes on in any detail without giving too much away, but I think it is safe to say that the basic method is based on an idea by Theodore Annemann. There is also a process that you have to take the spectator through in order to arrive at the thought of number.
As such, there is some mental math involved in performing this routine. I am not talking about complicated mental gymnastics often associated with Any Card at Any Number type of routines. It is simple enough, but there is some math nonetheless. And while yours is done in secret, there is also some mental math on the part of your spectator as well, although done openly and under instruction from you. There is also one point in the routine which might cause it not to work, depending on a certain condition being fulfilled by the spectator in question. The performer would need to qualify the spectator they were working with – I felt this to be a little awkward. And then there is also the possibility of your spectator making a mistake in their calculations.
One of the plus points that this method boasts is that nothing is written down. Regardless of whether one agrees with that even being a problem to begin with, this does seem to be the direction that some mentalism methods have been taking, almost aiming to forming a new branch of mentalism by itself. I do believe with this routine, it comes down to personal preferences with regard to methods. Some who prefer billet work might not work this, but others who prefer to work towards billetless handlings will find this of interest.
After all, some might argue that having information written down is illogical when it comes to mind reading. However, some might argue that having spectators perform arithmetic in their heads to arrive at just one single number is the same. It really is about preference.
The latter part of the routine where the performer is able to reveal pin codes, phone numbers or any other list of personal numbers of the spectator's is based on a previously published principle of Michael Murray. Michael's principle was something I had previously bought and I did like it. It is quite flexible and while it was taught within the context of a card trick, I saw it being capable of application in many other areas besides cards.
All in all, while I would choose to perform similar effects with billets, I did add something to my pool of knowledge. I also personally feel that "Utsukushii" could have made a very nice part of Michael Murray's initial publication of the principle, perhaps as a contribution from Fraser.
Magic is our passion but we are not a magic shop 
 You can purchase this here!
[usr 6][/vc_column_text][/vc_column][vc_column width="1/3″][vc_column_text]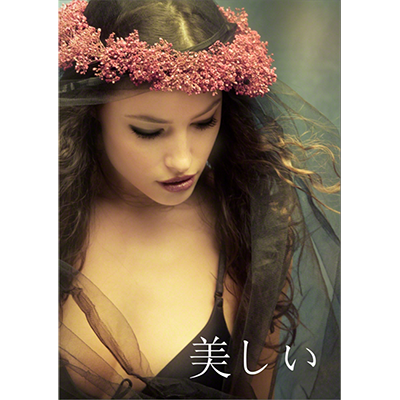 [/vc_column_text][vc_column_text]Text Block: Use this to Embed Videos[/vc_column_text][vc_widget_sidebar sidebar_id="gp-standard-sidebar"][/vc_column][/vc_row]