[vc_row][vc_column width="2/3″][vc_custom_heading text="Reviewer: Vic's Wits"][vc_column_text]Ash Paper is essentially tapping into the mentalist's mind to give a wonderful easy-to-use utility tool that combines a "WOW" fire burst effect and an unexpected unusual revelation of anything-you-like to reveal!
In one of the effects, a random deck of cards is shown.  A freely selected number say "15" is written down on a piece of black paper by a spectator. This paper already has a prediction written on its back by the performer earlier.  The performer deals to the 15th position in the deck and reveals the identity of the card in that position. The performer burns the black paper leaving behind the ashes which mysteriously reveals the identity of this card! A fantastic method of revealing a selected card using ashes.
Imagine your prediction is revealed in a "fire burst and ashes"' manner – it is perfect for a mental type performance. There is an unexpected experience like a "fire wallet" presentation except this time you get your results in the form of ashes. Pure black Ashes!
You will receive small special black-colored pieces of papers (not your regular flash paper), a special something and an instructional download .The instructions contain some short performances and quick explanations of the effect. It also includes many ideas.
Ash Paper requires little setup, but the effect is visually strong.  The audience gets to see fire bursts magically changes into ashes.  This is made possible by the specially prepared papers. It is easy to perform, leaving you to concentrate on your presentation and showmanship. A little knowledge of flash paper handling is helpful. Fire safety is important.  
If you enjoy mentalism with a fire effect, you will enjoy this presentation which gives you a strong ending.  No doubt your creativity will be fired up for this effect.
Magic is our passion but we are not a magic shop ? You can purchase this here!
[usr=8]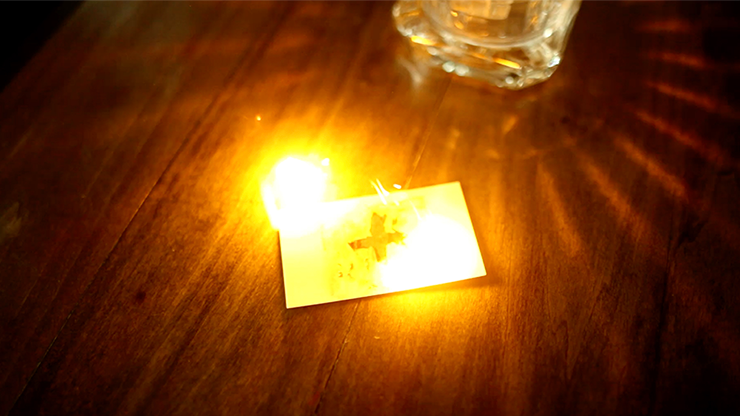 [/vc_column_text][/vc_column][vc_column width="1/3″][vc_column_text]
[/vc_column_text][vc_widget_sidebar sidebar_id="gp-standard-sidebar"][/vc_column][/vc_row]