[vc_row][vc_column width="2/3″][vc_custom_heading text="Reviewer: Satish Kumar"][vc_column_text]This is a comprehensive 3 Hr. video /Lecture, I would also call it a talk with Greg Wilson, who is also one of my favorite magicians. The whole 3 Hrs. is carried very well between the two. It's more like a casual talk which is made very interesting as they go through the material
The good part is that all the explanations are at the table but aided by real life performances on the street and bars. Justin has not edited the videos so you come across all situations that we come across while performing. Hecklers, Mistakes, Recovery, Tough situations etc. this reinforces how his effects work out in real life situations.
At the Table Experience/Lecture
It's always worth every penny investing in lectures. I have a definite opinion about lectures/workshops that I have always shared with people who ask me about it. Every lecture is a learning from a new perspective. We will end up learning N number of new tricks but may not perform them. But what in turn happens is, there will be at least one interesting take away that will hit your brain like enlightenment that you will incorporate to your routines that will make a huge impact. More than one take away is a huge Bonus.
Effects
There are good 9 Effects explained in the lecture. In a gist, the effects revolve around the concept of Reveal. Justin has used his imagination to make the Reveal creative and interesting by adapting various magic techniques also in the process making it simpler to perform
Ceilophane- It's a go to effect where the coin you thought or choose appears under the cellophane of his cigarrate cover in the spectator's hands. Easy to perform-Impromptu- you can perform on your card deck if you cellophane is on. It's an adaptation from David Williamson's cellophane effects but the reveal is different and uses equivoque.
Mental Frame-it's a simple card reveal that all of us do using the double..u know what I mean.. ACR- new acronym I learnt. ACR-Ambitious card routine. Justin reveals the card  animated on his hands that looks real -uses the Octopalm.(Read the Octopalm review- u will love it)
Silent Thought– Selected card gets mashed between 2 jokers. But you have to watch to believe. It's a lesson in misdirection in the way Justin executes it. It's very convincing that the card is lost in the pack, deck handed to spectator and the just 2 Jokers in his hand.
Ring Slide with Loops– Ring Slides on the Sharpie in spectator's hands. Uses Loops. Clever adaptation. Bonus effects. Shows card reveal using loops in spectators hands. Personally I like the card reveal than the ring move.
Smile– Smile is a variation of mental frame but with a torn corner card piece that the spectator rips and yet changes in their hands. Brilliant thinking and what's best , u have a on the hands intersciccor without giving too much away.
FU- 3 Fly- 3 Fly but uses a different approach and handling. I think this is very Justin. But never know u may have a takeaway as he takes u through it.
Test-Band- Another card reveal. Symbol on your Wrist band changes to the selected card. This one can surely be improvised to make it big if fully examinable.
See Drop– This is one of the best torn piece of a card in impossible location. The impossible location is the spectator's hands. Uses the psychology of Ashes on the palm. The tear is so convincing that I will surely use it. Full method explained with a bold variation.
Blood Ring– Again another go to. Simple Preparation. The impression of a ring moves from one palm to the other
Rating:  8/10
Recommended
Magic is our passion but we are not a magic shop 
 You can purchase this here!
[usr 8][/vc_column_text][/vc_column][vc_column width="1/3″][vc_column_text]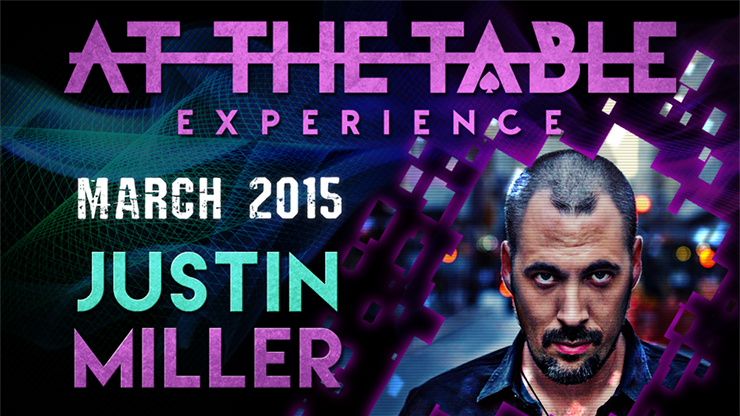 [/vc_column_text][vc_column_text]
[/vc_column_text][vc_widget_sidebar sidebar_id="gp-standard-sidebar"][/vc_column][/vc_row]