[vc_row][vc_column width="2/3″][vc_custom_heading text="Reviewer: Satish Kumar"][vc_column_text]Bio
Paul Gertner has performed for more than 500 corporations in more than 20 different countries, has lectured at MIT and has been featured on the front page of the Wall Street Journal…twice. A guest three times on The Tonight Show Paul was the last magician Johnny invited to appear on the show before he retired. Paul has also appeared on NBC's World's Greatest Magic, HBO, That's Incredible! And yes…even Mister Rogers Neighborhood. In 1998 he wrote and starred in the critically acclaimed one-man theatrical production "Paul Gertner-Ten Fingers." This one-man show became the fastest selling play in City Theater's history. Paul was also invited as a featured performer at the Presidential Inauguration of President George W. Bush
Product
This is a comprehensive 2 Hr. video /Lecture which is very much focused on Card Work and his legendary Cups and Balls using steel balls. It's one of my favorite Cup and Balls routine to watch and has something that has Paul's signature on it. From my perspective, I may not ever perform with Steel Balls but the thought, routining and thinking in every step of the effect is a lesson that we should listen and imbibe. Paul's experience and tips throughout the videos are lessons of improvements that every magician can learn from.
Effects
The lecture takes you through in greatest detail on Paul's Cups and Balls performed with Steel Balls.
Apart from the Cups and Balls, there is a detailed sharing on Card Effects, Sleights and Paul's experience on managing your magic, Business, relationships and thoughts of making your performance stronger within your own limitations
4 Coins Transposition: If you love Coins, Paul covers in great detail the 4 coins routine from one hand to the other. Very clear handling of the gimmick and audience handling. Simple and Direct.
Cups and Balls: The steel balls Cup and Ball as I mentioned is a signature of Paul. The best part of the teach in is the misdirection that Paul uses with the steel balls, SOUND. He made the biggest weakness of the prop his strength. Improvising the ball moves, the effect truly is a miracle. It makes Magicians think on their feet on how we can attain impossibility. Truly inspiration. I am sure the moves used can be used in other routines and effects. The evolution of the Final Loads are interesting. It has a history and perfection it went through over the years.
Classic Force: The Classic force that Paul uses is similar to the variation I see Paul Daniels explains in his DVDs. I am not a classic force ardent users but when I do I definitely use this method and it's more comfortable to handle especially if you are learning the force later in your learning cycle. This video clearly spends more time on TIMING and Audience Psychology In using it better which I find very useful
Top Change: Handling of Paul's Top Change is very different and surely works for him. Though the handling is slightly different, the principle is the same. But if you use a lot of top change, I will recommend that you listen to his advice on hand motions to execute it better.
4 Aces Production and Changes
There are couple of Long routines on 4 Aces production and changes of the cards to other 4 cards and the Aces appear at a different location in the deck. It uses various card handling moves that need some level of working. I would say these effects are very personal to performers where they mark their style and works very well for them. It's for you if you are someone who likes longer routines with powerful endings. It needs moderately complex handlings and would make a great competition piece.
Book Test: This is one of the most clever book test I have seen with cards. It's truly a miracle. This is surely something I will try to perform and perfect. It uses very little preparation but the outcome is strong as the final execution is done by the spectator, or that's what you think.
Unshuffled: I have no words. True Miracle if you have capable hands to execute it. If you are a Master of Shuffles, you will lose sleep trying to perfect this. True Mastery. After the Cups and Balls, if I am given only choice of  one more effect to watch, it will be this one. See it to believe it. The sleep you will lose will be worth it once you can do it.
No Name (Stop and Stare): As mentioned earlier, this routine is also long but very strong effect. Requires preparation and handling.  Cards selected appears, transpose to different places and disappears. Require multiple handling
Triple Dilemma: Has a Malini Flavor. It's a version of a single Cup and Ball with a HAT and a Dice with multiple jumbo dice production.
Experiences: There are various card handlings covered in detail and also experience with legends of his time like Vernon and others. He talks in detail about developing your own style, understanding your limits and yet make a powerful impacts. Great real life examples to inspire your thought and appreciate the essence of magic
Summary
If you are looking to learn a lot of effects in the DVD, you may be disappointed but it's for you if you are serious about Magic and the art. It's a must watch. I admire Paul for his thinking. It's inspiring. You can pick and choose the versions that you like and spend more time there and listen to it many times over. Long routines on cards is something am not a fan of, The DVD does have variations of established effects which accounts to my rating. Nevertheless, you can improve your sleights, approach and open your brains towards impossibility. It has effects that are truly miracle of our times and a worthwhile content you should have in your library.
Magic is our passion but we are not a magic shop 
 You can purchase this here!
Recommended
[usr 7][/vc_column_text][/vc_column][vc_column width="1/3″][vc_column_text]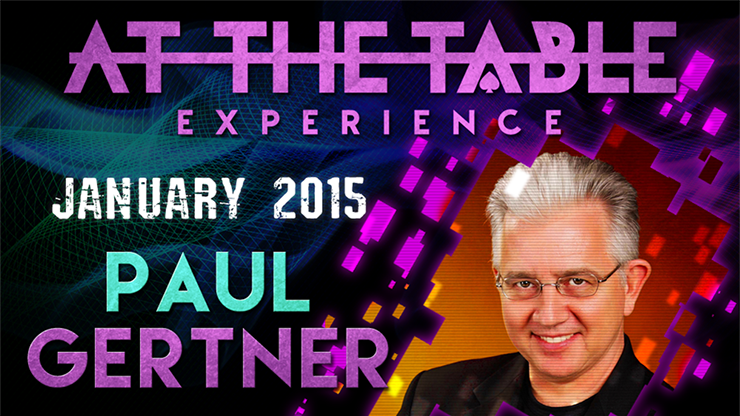 [/vc_column_text][vc_column_text]
[/vc_column_text][vc_widget_sidebar sidebar_id="gp-standard-sidebar"][/vc_column][/vc_row]