[vc_row][vc_column width="2/3″][vc_custom_heading text="Reviewer: Bernard Sim"][vc_column_text]When I first saw the trailer, my mind was thinking all sorts of possible methods and gimmicks for such a visual coin routine. I thought it was a f**d***coin, it got to be some sort of a new gimmick. Upon opening the package, I was dead wrong.
What you see in the demo is what you will be getting, plus an online video instruction that last about 12 mins. Routine wise, I think it's an awesome routine. The productions are so visual and cool. Mario Lopez will show you how to get them into position if you are performing this in the middle of a set.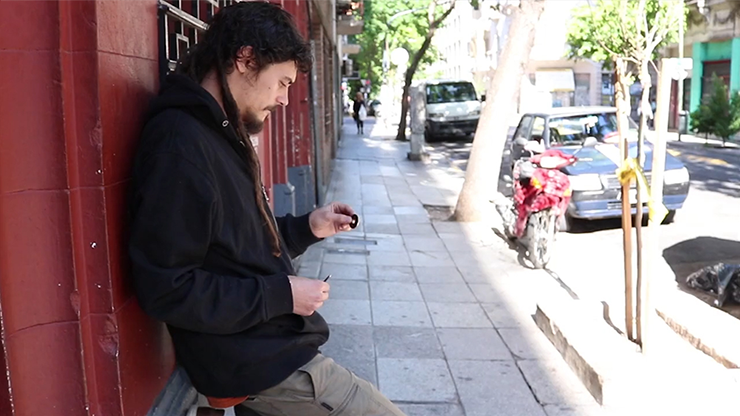 The handling is not easy, there is no gimmick to help you and you will need lots of practice. While the moves are not easy, they are not impossible. You will still be able to perform it with enough practice.
In my opinion, I don't think this should be performed as a routine by itself. It should be a lead in to a longer routine that uses a Chinese coin and 3 silver coins, such as a coins across using the Chinese coin as a leader.
Unfortunately, if your coins across requires an extra coin, you'd need to purchase one as the Chinese Tweezers set only comes with 3 Eisenhower coins. The good thing is, Eisenhower coins are quite easy to get and not too expensive as well.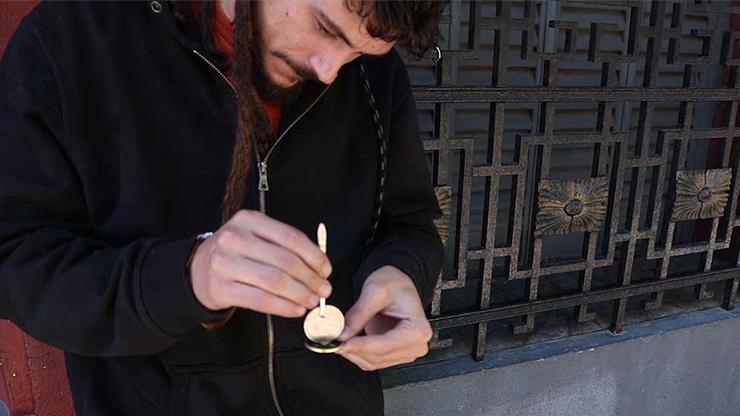 While English is not Mario Lopez first language, the video instructions are pretty straightforward and easy to understand. The moves are all justified, and I am quite impressed by his routining and why certain moves are performed in that way. A good example is why the tweezer is positioned in that way on the table. Good magic should be routined in such a way.
Now for the downside of this item. Price, at US$49.90, I'd expect some kind of machined gimmick, especially when it is produced by Tango Magic I think this is a bit overpriced, considering that all items can be bought easily. While the routine is great, I felt it doesn't justify the price. But don't let this stop you from getting it if you like what you saw in the demo.
PS: While writing this reivew, I thought the name Mario Lopez was very familiar, then I realized I know that name. It's the name of a DJ whom I listened to when I was younger. Do a google on him and you can see his videos on youtube 😉 I'm still young!
RECOMMENDED!
[usr=9]
Magic is our passion but we are not a magic shop ? You can purchase this here![/vc_column_text][/vc_column][vc_column width="1/3″][vc_column_text]
[/vc_column_text][vc_widget_sidebar sidebar_id="gp-standard-sidebar"][/vc_column][/vc_row]