[vc_row][vc_column width="2/3″][vc_custom_heading text="Reviewer: Madame Curator"][vc_column_text]Veteran kids entertainer Danny Orleans is no stranger to the world of magic. If you plan on entering this lucrative market, be sure to pick up his book Kids Show Masterplan, which I wholly endorse.
Way before I was the fire-eating/ straitjacket-escaping/ award-winning female magician known as Magic Babe, I did my fare share of working with children… You need to ABSOLUTELY love what you do because the tykes have that uncanny radar and would know if your heart is truly in it or not 😉
As the creative director of a kids edutainment company, Mighty Magic Factory, which did birthday parties, family carnivals and school shows (fire safety, no smoking, etc) back then, I'd have bought Danny's wonderful book for all my performers to study.
However right now, today's review is not on Mr Orleans' brilliant read which shares his three decades worth of experience in this niche genre, but this truly awesome rehash of a well-loved classic in kid's magic…
No, it's not Peter Dinklage behind that massive colouring book, but a full-size human (with very clean hands).
The Colossal Magic Coloring Book by Danny Orleans is 15″ x 20″… totally brilliant for stage work and personally… I really like the middle of the three transformations- the crayon scribbles are hilarious!
This is yours truly in the middle of the night all dressed to impress in my PJs, showing a little demo of this massively cute magic colouring book! Obviously the spouse was out of town …and I needed a break from watching back-to-back episodes of 태양의 후예 Descendants of the Sun!
https://www.youtube.com/watch?v=9DI06hoMtSQ
As you can see, the Colossal Magic Coloring Book by Danny Orleans makes a clever investment if you work at kids birthday parties and stage/ parlour shows for family carnivals.
It's a huge (about 3x the size of the industry standard), brightly colourful, and well-made professional prop that will make you chuck out your present magic colouring book. Yes, take it from this lady… Size does matter 😉
Check out the video below to see highlights of the creator in action at a kid's show. See how tickled the little kiddies are? You really can't go wrong with this one!
Unless you're careless with your things or are one of those guys guilty of not taking care of your stuff, this magic colouring book should last a hundred performances. It is the epitome of "pack flat, play big" in more ways than one.
One more thing… Besides the prop, owners also get a web link to a sweet 30 minute video by Danny Orleans himself, showing his full performance routine, as well as, handy tips like audience management advice for little people!
Highly recommended for the professional kids entertainer who takes pride in what s/he does. Depending on your performance persona, you can very easily milk this for more than 5 minutes of entertaining stage time with the kids and the little ones will love it 🙂 Go for it!
Magic is our passion but we are not a magic shop 
 You can purchase this here!
[usr 9][/vc_column_text][/vc_column][vc_column width="1/3″][vc_column_text]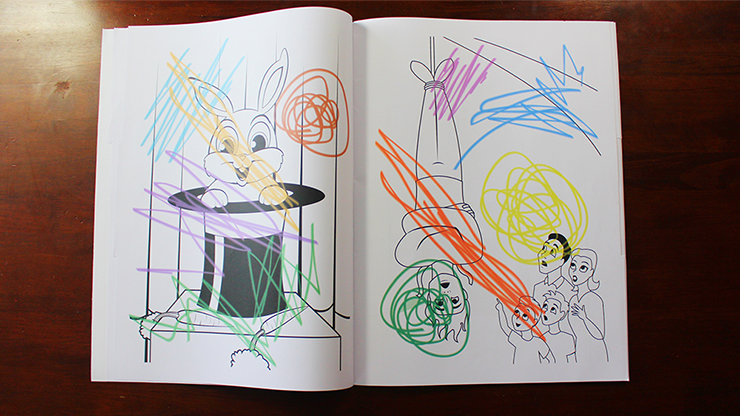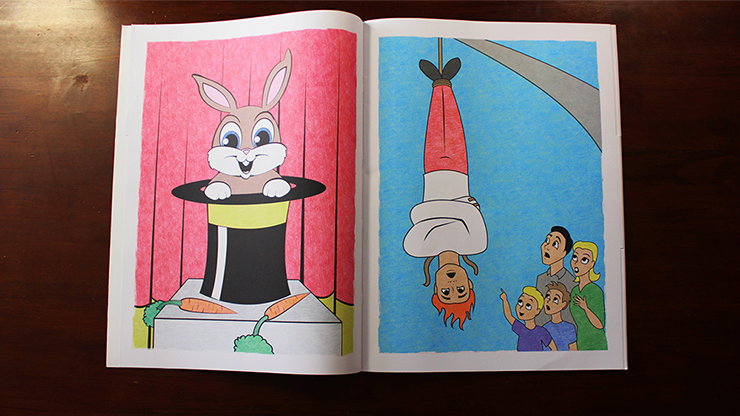 [/vc_column_text][vc_widget_sidebar sidebar_id="gp-standard-sidebar"][/vc_column][/vc_row]