[vc_row][vc_column width="2/3″][vc_custom_heading text="Reviewer: John Teo"][vc_column_text]As a magician, if you can create a special something to signal the moment your magic happens, you can increase the impact of your performance.
Performers have used special hand gestures, or a magic wand, for this purpose.
The most visual form is a short burst of fire.  This can be accomplished by a finger flasher.
The Bracco finger flasher is a well-designed prop.  Unlike the cheaper versions, this device is molded in hard plastic and ergonomically designed to fit snugly in your hand.  There is also a container to hold your flash cotton, and this protects your fingers from getting hurt from the flash.  The flint is replaceable.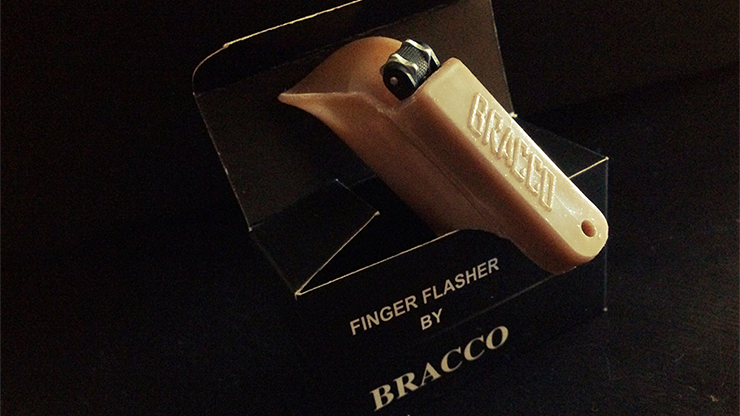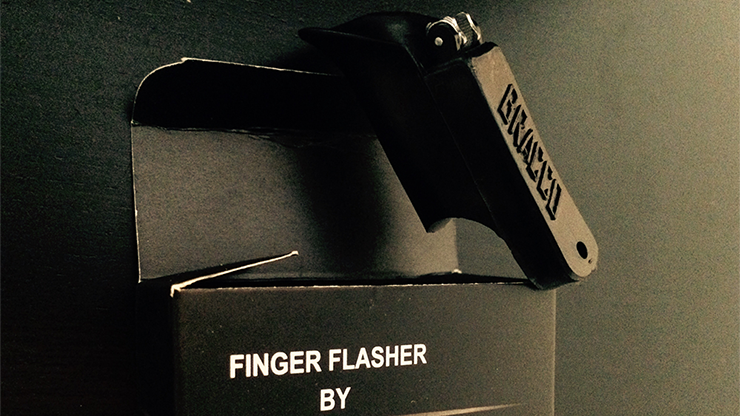 You are supplied with the finger flasher and a pull.  The pull is to enable you to vanish the flasher after use.  Unfortunately, you are not supplied with any instructions, and there is no mention of any internet video instructions link.  Since this is an accessory for magic, it is assumed that you know how to use it.  For those who are a newcomer in finger flasher, please consult an experienced performer on how to use this device.
Since this is a professionally designed and manufactured prop, a short instruction on its usage, the do's and don'ts, and how to maintain this device, should be in place.
Add a finger flasher to your performance, it will help you to connect with your audience.
When ordering, please specify whether you want a natural (flesh coloured) or black colour model.  
Magic is our passion but we are not a magic shop 
 You can purchase this here!
[usr=9][/vc_column_text][/vc_column][vc_column width="1/3″][vc_column_text]
[/vc_column_text][vc_widget_sidebar sidebar_id="gp-standard-sidebar"][/vc_column][/vc_row]