[vc_row][vc_column width="2/3″][vc_custom_heading text="Reviewer: Bernard Sim"][vc_column_text]Effect:
A card is torn into 4 pieces and is then restored piece by piece. No magnets, threads or sticky stuffs.
Product description:
While I was watching the performance segment of the DVD, I was asking myself, "really? No magnets, threads and even sticky stuffs?" There is even a statement at the bottom of the screen saying that no extra pieces are used (yeah right…..really, it is a true statement).  And I started to think of all the possible methods. After sawing the method, I was smiling, this got to be the most innovative and clever method for such effect.
Method:
This DVD has again proved to me that I shouldn't make hasty comments before understanding the whole situation. The "no extra pieces" really got to me. I was thinking how can there be no extra pieces? But this is really true, it's a unique way. Never done before. It does require you to prepare the cards before you perform. Preparation is simple and your prep time will shorten when you do this for some time. You'd probably want to do as many sets as you can at one go.
As for the performance, you are pretty much angle safe but not over your shoulders. The piece by piece fusing of the card is really a joy to watch as your hands are clean at all time (no extra cards used remember?)
There are 2 versions for this routine, one without spectator's signature and one signed. The signed version requires more prep work. Both versions looks clean but the unsigned version ends clean.
Quality:
The production of the DVD is good. There is no conversation in the DVD, only subtitles at the bottom. The frames are frozen so as to give you time to read the subtitles. It's like reading a book with video. It won't hinder your learning process so please don't let this stop you.
Pricing:
This is something that I am not really please with, at US$29.95, especially a DVD without gimmicks, its kinda priced on the high side for these type effect, especially a single trick DVD. But then again, it will be up to individuals to decide what a fair value is. To me, it should be priced lower but owners will hope no one buys it so as to have it all to themselves.
Verdict:
Do we really need another TNR effect? I guess we really need, especially something as simple as this. I am pretty sure you will be surprised and please with the method. I love anything that is clever. I don't do TNRs but I do really admire this method.
Recommended.
Magic is our passion but we are not a magic shop 
 You can purchase this here!
[usr 8][/vc_column_text][/vc_column][vc_column width="1/3″][vc_column_text]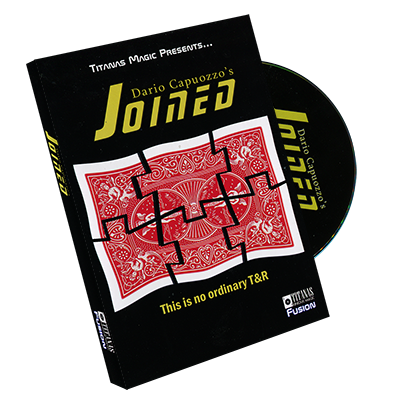 [/vc_column_text][vc_column_text]
[/vc_column_text][vc_widget_sidebar sidebar_id="gp-standard-sidebar"][/vc_column][/vc_row]