[vc_row][vc_column width="2/3″][vc_custom_heading text="Reviewer: Madame Curator"][vc_column_text]The highly anticipated Narcissus by Chris Philpott is finally here! If you don't know about his wildly popular 100th Monkey, which creatively uses a clever mix of typoglycemia and hybrid images (remember that classic one of Marilyn Monroe with Albert Einstein?) that was so well-received it spawned 12 different language versions besides the original in English, you must have been living under a rock 😉
Check out the wicked optical illusion at play in the video below; it will quickly bring you up to speed…
As shown above, Speechless is one of the stage routines taught in The 100th Monkey and like Narcissus, is a pseudo-hypnosis act that uses no assistants, stooges or pre-show work. Narcissus essentially takes the 100th Monkey principle to another level, allowing you to do some pretty incredible close-up miracles that throughly messes with people's minds. So for workers who do lots of walk around/ table hopping gigs, this will be perfect for you!
You can also borrow their mobile phone and gift your spectators with an incredible souvenir, a picture perfect memory of them holding up a card revelation which they could not previously see… and they can always share these incredible videos and photos with friends on social media, which would be a great marketing tool working in your favour.
Like The 100th Monkey, the optical illusion cards in Narcissus read one thing close-up and something else far away. Once again, light conditions play an important factor, so it is always good to check before launching into your performance but there is more latitude with Narcissus since it is designed for the close-up environment where everyone is seated/ standing on the same plane. That's essentially the main differences between the two.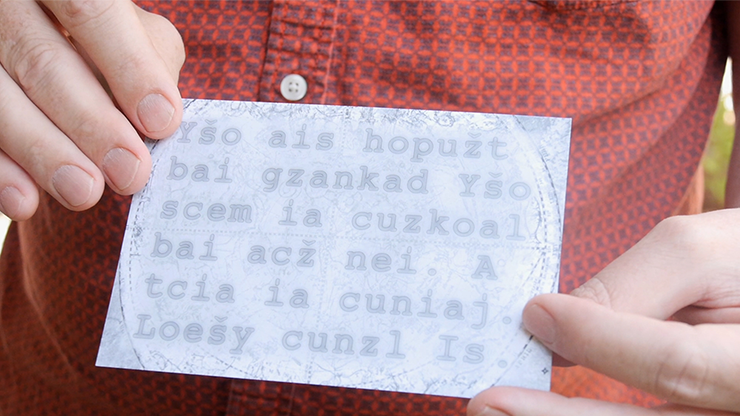 Just like its popular predecessor, Narcissus comes with 2 DVDs and a stack of printed cards (4 variations of 12 cards in total: dim, mid, bright and normal for switching out) ready for your immediate use. The instructional DVD teaches 5 close-up routines (Fortune Teller, UnHypnotized, Pledge, I Want to See My Future and No Art) and is about an hour and a half long, with Chris presenting his endearing v-logs like in The 100th Monkey.
It feels like a rightful sequel since Chris practically uses all the same settings from before; filming in his living room with the same curtains and Venice beach with beautiful people. I found myself laughing often at his cheeky sense of humour, peppered throughout the duration of real life performances, tutorials of the effects featured in the trailer above, and insightful sharings which I will elaborate about shortly.
The other DVD in the package contains a 66-page PDF of instructions, along with hundreds of picture files you can choose to print for your future shows. Yep… you're not stuck with just the supplied cards! Chris shared that it took several months to come out with these specially designed artwork files, all carefully sorted into folders accordingly, which Chris typically prints using his home printer but for special shows (like if you're going to be on AGT for instance!) you should definitely go to a print shop.
For Narcissus, size does matter… depending on which effect you'd like to perform and where, the size of your printed cards will have important differences, all which are explained at length by Chris in the video… besides the glaring Captain Obvious point of picking a spectator with good eyesight for this interactive mentalism masterpiece.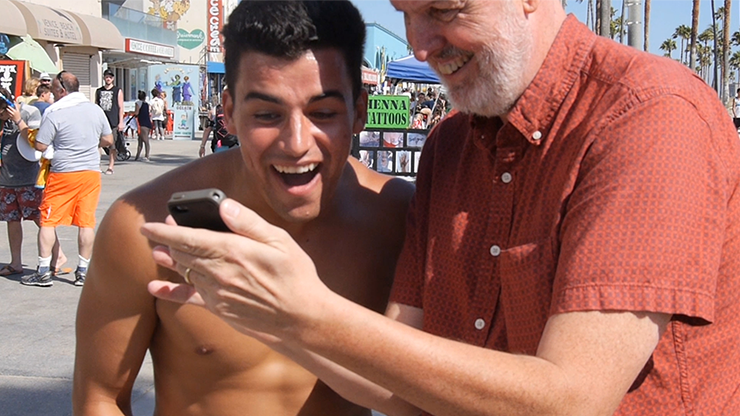 Instructions taught are clear, with a great section on trouble shooting and Chris even sharing the minutest of details about many aspects regarding misdirection, ideas about customisation, utilising the Forer Effect, camera work where you play with distance and zoom and framing when you're taking footage of your spectators with the cards. Yep, you don't need any special apps, this in itself is one of the best souvenirs!
While there are possibilities in creating your own special words, you can easily choose an artwork from the five folders of pre-existing image files to print on the back of your business card. This unique souvenir will definitely impress potential clients and increases the chances of them keeping your calling card 😉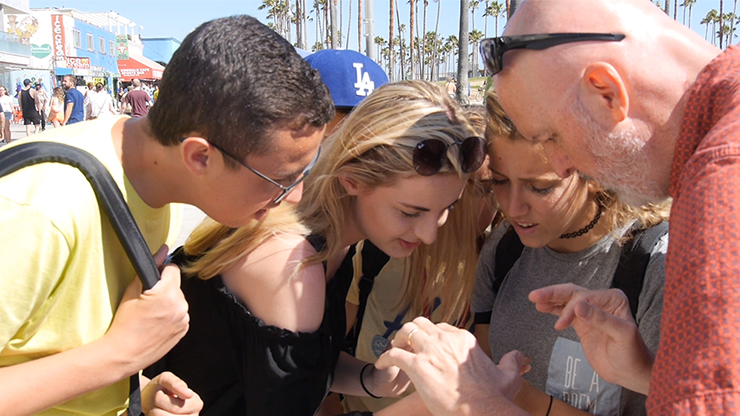 My personal favourite has to be the effect that incorporates Brett Barry's SvenPads. Mentalists who already own this awesome forcing pad will be stoked with Chris's well-thought of routine. Other techniques on how to force a word are also taught, so don't worry if you don't have a SvenPad! Also, a nice little "extra" taught is The Spin, essentially causing an image on any borrowed iPhone to spin. As enthusiastically he goes through the variety of methods to achieve the visual effect, you can tell what a huge magic geek Chris is. LOL. It really is a clever little trick which could easily be one of those instant magic downloads and if you learn this, you'll always have something whenever you're unexpectedly requested to show something.
So, if you're a close-up worker who enjoys dabbling in pseudo hypnotism stunts and messing with people's minds, you'd want to pick up Narcissus. It's incredible when people play back the video you took of them (on their phone), where they're clearly reading out a prediction that they previously saw as gibberish… or when their picture (also on their borrowed phone) with a Narcissus card reads a complete different message from what they had personally seen when they held it in their hands. There's just so much possibilities with presentation and patter!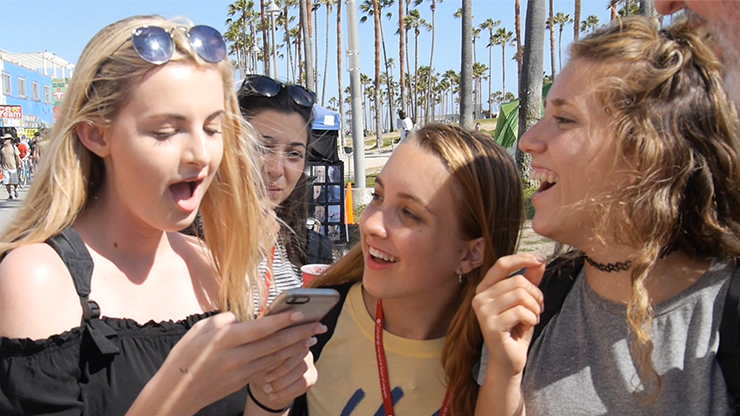 Likewise, if you don't do much close-up and are mostly a stage worker, The 100th Monkey is worth an exploration. Just like Narcissus, it is cracking good! I'd asked the crazy magic genius (because I also enjoyed Chris's other work like Intimate Mysteries, End of My Rope Trick, etc.) where and how he got all his creative ideas and inspirations from. His reply? Chris revealed that he went back in time and stole it all from me. Cheeky!
Did I not like anything about it? There were a few moments when the camera went out of focus as Chris was speaking in the living room and it was just focused on the curtains in the background, but audio was clean and instructions were clear so this was just a wee hiccup. Generally, I enjoyed Narcissus and can't wait to find the right presentation, my own original patter and start trying it with people!
You don't need to be a mindreader to know that this contemporary mentalism gem will get its new multi-language release in the coming months! Highly recommended, this is artfully brilliant and I'm sure many who are in the know would wish less people are aware of Narcissus so they can jealously keep it to themselves 😉
Owners, don't forget to sign up directly with the creator for your free bonus effects: Heckle (a humorous method of dealing with annoying hecklers) and Mirror Mirror (no minors allowed, sorry!). I can't wait to see what clever Mr Philpott has next for the community!
Please support intellectual property. Only buy original. Available directly from the creator.
[usr=10][/vc_column_text][/vc_column][vc_column width="1/3″][vc_column_text]
[/vc_column_text][vc_widget_sidebar sidebar_id="gp-standard-sidebar"][/vc_column][/vc_row]