[vc_row][vc_column width="2/3″][vc_custom_heading text="Reviewer: John Teo"][vc_column_text]This is an easy version of Dai Vernon's "Out Of Sight, Out Of Mind" card trick.  In fact, it is sleight free.  It depends on a special deck, a popular special deck that the magic world is familiar with.  It is actually a clever application of that deck.
In effect, a deck of cards is fanned in front of a spectator who is asked to merely think of any card they see.  The performer shuffles the deck and, without asking any question, is able to deal down to the thought-of card!
The special deck makes it easy to do.  It is not a memorised deck.  There are no forces, peeks or fishing.
You are supplied with this deck and an instructional DVD.  The deck is a bicycle deck and you need to specify the colour back you prefer, ie either red or blue back.
Gary Jones offers a 2 spectator version – one spectator thinks of a red card and the other, a black card.  Without asking any question from either one of the spectators, the performer shuffles the deck and deals down to the first spectator's thought-of card, and then proceeds to deal to the second spectator's thought-of card.  When you know the principle behind the secret, you will know that this 2 spectator version actually strengthens the method and make the procedure more meaningful.  Of course, the effect is 2 times more powerful than the single person effect to the audience!  The fact that the performer is able to deal to 2 merely thought-of cards (no cards are being taken off the deck) and without asking any questions, makes the trick totally impossible!
To pull through the effect requires some audience management in selecting the cards, but nothing difficult.  Gary offers several variations.
Refer to the performance in the trailer.  When properly performed, this trick has a devastating effect on the audience.
Magic is our passion but we are not a magic shop 
 You can purchase this here!
[usr 7][/vc_column_text][/vc_column][vc_column width="1/3″][vc_column_text]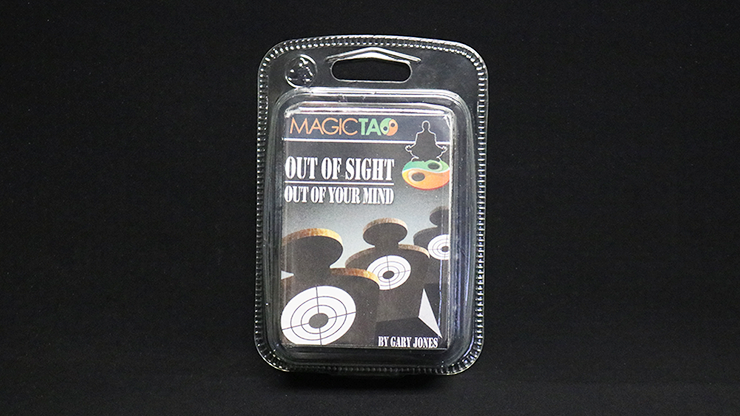 [/vc_column_text][vc_column_text]
[/vc_column_text][vc_widget_sidebar sidebar_id="gp-standard-sidebar"][/vc_column][/vc_row]