[vc_row][vc_column width="2/3″][vc_custom_heading text="Reviewer: John Teo"][vc_column_text]2 phrases are used very often in magic.  
"Pick a card, any card …" is one of them, and is rather annoying to spectators who do not like card tricks.
The other one is "packed small, but plays big …"  How big can the effect really play, and how small can it be packed?
Danny Archer's "Pick A Coin" packs small – you will know how small it is when it arrives to you in a small paper rectangular container.  And this effect will play to an audience of 500 to 1,000 people!  That is big!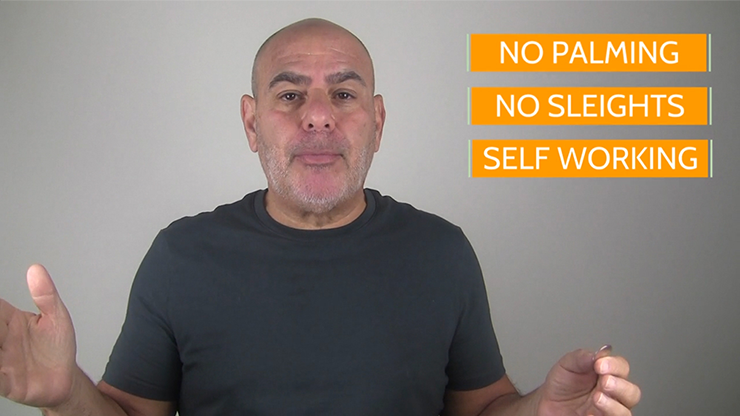 Instead of a spectator picking a playing card, which is something very common, he or she is asked to pick one out of 50 to 100 coins, something which is not usually performed by a magician.  A coin is a small item, smaller than a single playing card, yet this effect will play to a large audience.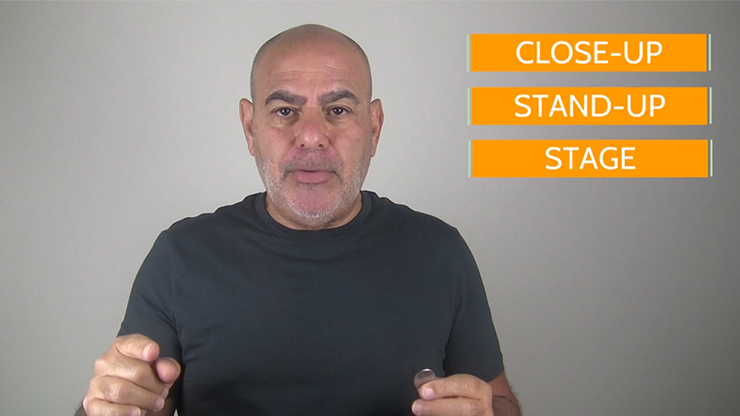 Here is the description of what happens.  A spectator is asked to help the performer.  The performer places 50 to 100 coins inside a small cloth bag.  The bag and the coins can be examined by the spectator if necessary.  The spectator reaches inside the bag and take out one coin.  She initials on the selected coin.  This coin is put back inside the bag to join the rest of the coins there.  The spectator shakes the bag to mix the coins.  It is lost among the coins there.  The probability of finding this coin is 1:100 if 100 coins are used.  With his bare hand, the performer reaches inside the bag and brings out one coin in less than 10 seconds.  It proves to be the selected coin!
A simple and straightforward effect.  But Danny adds in many gags that makes this a very entertaining routine.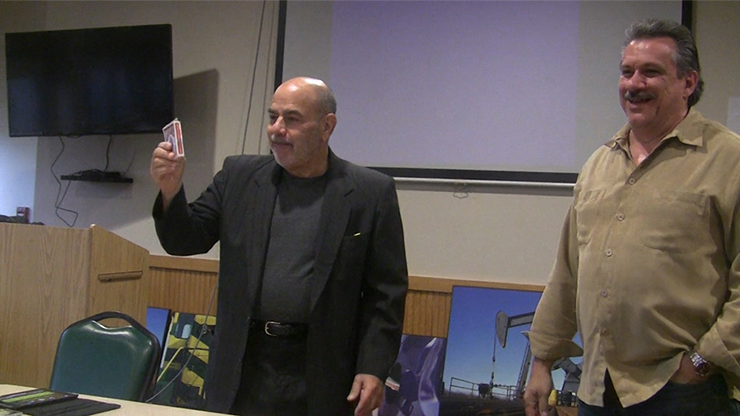 You receive everything necessary to perform the effect, except the 50 to 100 coins which you have to supply yourself.  You are provided with the cloth bag, a special gimmick and a password to an online video instruction.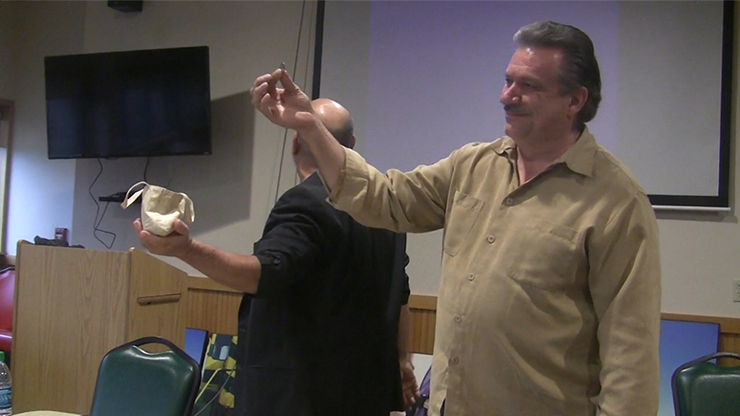 Danny explains the genesis of this effect and the psychology behind every move he makes in the performance.  He also explains how to make a temporary pocket in your trousers to contain the gimmick so that you can quickly get at it during the performance.  Danny also discusses leaving the gimmick inside the bag during the performance.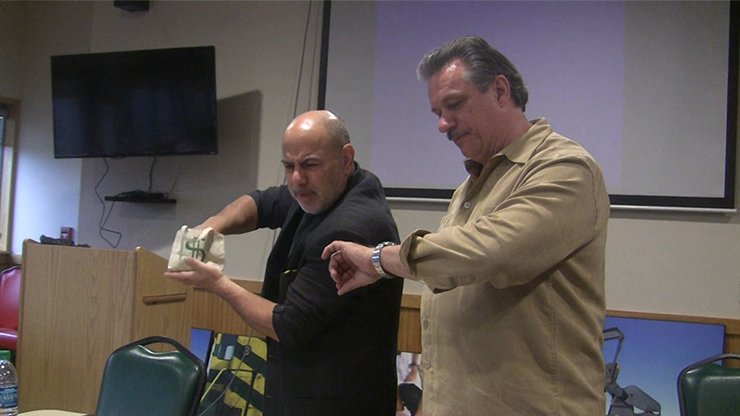 The effect is easy to perform.  The most important part of this effect is not so much the gimmick supplied, but Danny's professional presentation that makes this routine so entertaining even to a large audience.
Please support intellectual property. Only buy original. Available from all reputable Murphy's Magic dealers.
[usr=9][/vc_column_text][/vc_column][vc_column width="1/3″][vc_column_text]
[/vc_column_text][vc_widget_sidebar sidebar_id="gp-standard-sidebar"][/vc_column][/vc_row]