[vc_row][vc_column width="2/3″][vc_custom_heading text="Reviewer: John Teo"][vc_column_text]This is actually a visual version of signed cards (not one, but three) to impossible location.  
The name Pocket Collector implies that the signed cards vanish and then gather or assemble together inside the performer's pocket.  Actually the signed cards can end up anywhere, not necessary in the performer's pocket.
Here is the actual effect.  Three cards are feely selected and signed.  They can be chosen by one or three different spectators.
A set of four-of-a-kind cards, for example, the four Aces, is shown.  The three signed cards are inserted face downwards inbetween the four face up Aces.  The packet of cards is squared up. When it is next spread, one of the face down cards has vanished.  The packet is closed and then spread the second time, the second face down card has vanished. One more time, and the third face down card has vanished, leaving only the four face up Aces.  The four signed cards are then found inside the performer's trousers or shirt pocket. These series of actions take place without any suspicuous move. The vanish of the signed cards one at the time is highly visual and clean.
You receive a set of gimmicked cards that include a four-of-a-kind.  The value of the four-of-a-kind cards may vary from set to set. The cards are supplied in blue back Bicycle cards.  You have to supply your own deck of blue back Bicycle cards. The instruction comes in the form of a password for you to access a video in the internet by Jordan Victoria himself.
Two versions are taught in the video.  The first version has the three signed cards ended up in your pocket.  A palm is required, but you do it at the moment where the least attention is focused on your hands.
If you feel uncomfortable with palming cards, a second version is given which does not require you to palm out anything.  In this case, the three signed cards end up face-up in the middle of the face down deck of cards.
In both cases, an elementary knowledge of card handling is required.  The effect is not totally self-working. What usually requires complicated card handling is now made simple by the set of gimmicked cards which you simply add onto your own deck of cards.  The selected cards are not forced, and the signed cards can be given out as souvenirs to the spectators. The effect is excellent for walk-around performances.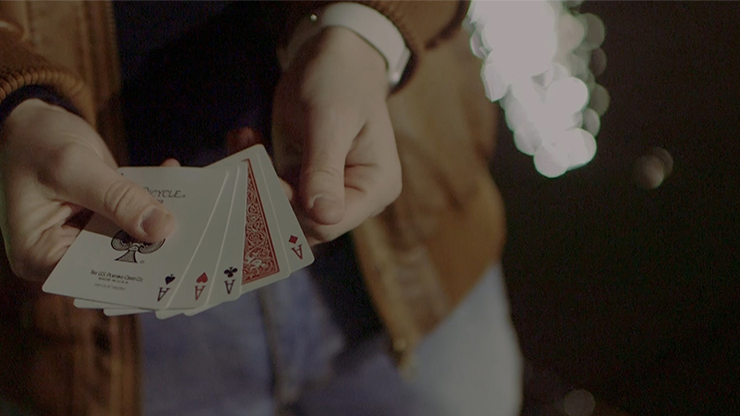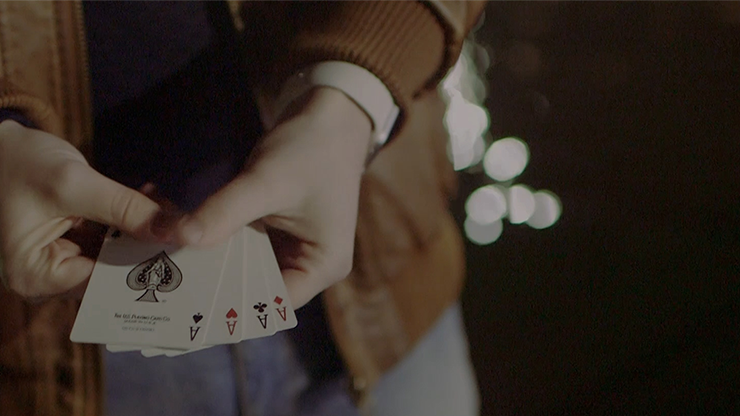 Magic is our passion but we are not a magic shop ? You can purchase this here!
[usr=8][/vc_column_text][/vc_column][vc_column width="1/3″][vc_column_text]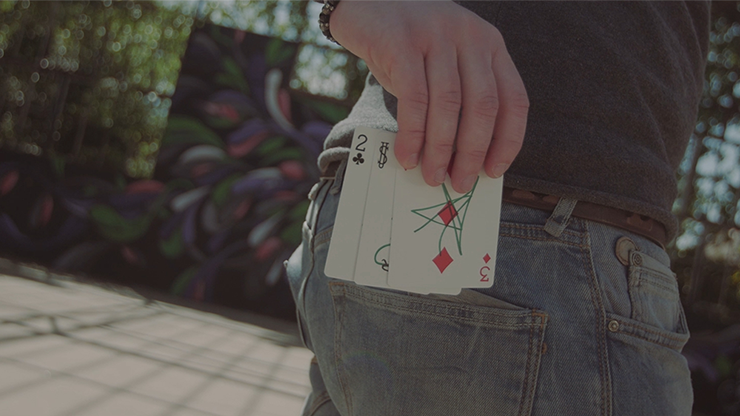 [/vc_column_text][vc_widget_sidebar sidebar_id="gp-standard-sidebar"][/vc_column][/vc_row]