[vc_row][vc_column width="2/3″][vc_custom_heading text="Reviewer: Bernard Sim"][vc_column_text]
Effect:
A diminishing deck effect (cards in a deck get lesser visibly, not smaller as in the diminishing card)
Product description:
In a previous review on Pop Change (also by SansMinds), I wrote about how Sansmind describe an included prop as a "gimmick included" in their product description. Reduction is the opposite. It says that there is no gimmicked required. This may lead to some people believing that this can be done impromptu. Well that is not entirely true per se. Read on to find out.
Method:
The method is pretty unorthodox, it does require you to prepare in advance. And the preparation DOES REQUIRE you to use something easily available. I'd consider using that as a "gimmick", something you'd need that in order for the effect to work. The preparation is easy and fast, shouldn't take more than 5 mins. The routine is pretty easy and you'd need to make another gimmick for that routine, so now you're require two gimmicks. However, to be fair, there is also another method which don't require you to make the 2nd gimmick.
Like all effects, you'd need to put in some practice to make the performance smooth. The routine is not difficult but the nature of the prepared cards will require you to put in some practice for the handling.
Quality:
Like all Sansminds products, the DVD is top notch. The product description can be improved though.
There is a bonus in this DVD, this "bonus" is just a verbal description on how to make a card box flip as shown in the Reduction routine. This bonus will require you to make the card box with some items which some of you may already have, you can also buy this from magic shops. The bonus routine is pretty restricted to where you can perform it.
Pricing:
I think at $19.95, it is a bit on the high side. This could've have been included in a bigger project with several effects on a DVD.
Verdict:
I'd say this is a very clever and visual effect. Nicholas Lawrence is a very clever person. I just don't like how SansMinds word their products. Somehow, they always word their description to their advantage. Despite this and the pricing, I'm going to recommend this because it's a Nicholas Lawrence's effect; you just have to keep in mind that you are required to prepare the deck with a simple "gimmick" easily available.
Magic is our passion but we are not a magic shop 
 You can purchase this here!
[usr 7.5][/vc_column_text][/vc_column][vc_column width="1/3″][vc_column_text]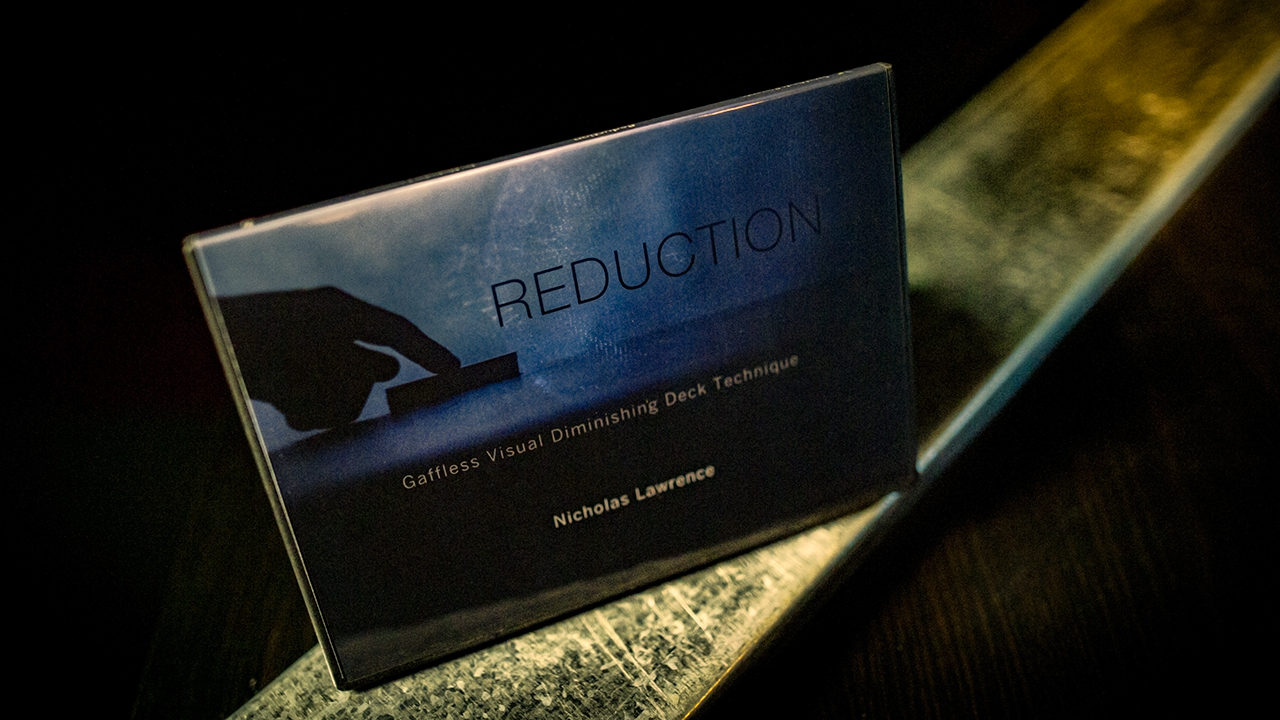 [/vc_column_text][vc_widget_sidebar sidebar_id="gp-standard-sidebar"][/vc_column][/vc_row]