[vc_row][vc_column width="2/3″][vc_custom_heading text="Reviewer: John Teo"][vc_column_text]RIP is a torn and restored card effect.
What makes this different from other T & R card tricks is its straight-forward effect.  In its most basic form, a card is torn into several pieces. You can hear the ripping sound as the card is being torn.  The torn pieces are held together in one hand. With a flick of the hand, the torn pieces come together as a whole card.  It can be shown on both sides, and can be tossed from hand to hand. With a little care, the effect can be performed surrounded.  The entire effect is over within 15 seconds. There is no need to restore the card piece by piece or perform some other moves with the card.  It is highly visual.
You receive a well produced DVD and the very well hand-made gimmicked card that is ready for use in a performance.  The great thing about RIP is that this gimmicked card can be reused and there is no need for any replacement. The reset is almost instantaneous.
However, you need to practise to get the knack in performing RIP well.  Properly performed, RIP is quite convincing, especially with the tearing sound.  Because of its very quick effect, it is good as an opener in a card routine.
If RIP is to be used in the middle of a card routine, a duplicate card has to be forced, switched to the gimmicked card, and then switch out for examination.  This is all taught in the DVD.
The DVD is 1 hour 20 minutes long.  Christopher Wiehl also teaches you how to construct the gimmicked card from scratch, in case the present one is damaged or gets worn out through repeated use.
The concept of this gimmicked card can be utilised in different ways to create different effects.  This is why the creator teaches you how to construct this gimmicked card which is 3 layers thick. Christopher shows you how to make 3 variations of this card to perform the following 3 different effects:
Changed – the performer tries to locate a spectator's chosen card, but falis, and gets the wrong one instead.  He tears this card up, but it immediatelyt gets restored and transformed into the correct card.
Prediction – a spectator selects one card and places it face downwards without revealing the identity.  The performer claims he tries to make a prediction using another deck of cards. He has several cards in mind, but he thinks none of them is the correct prediction.  He has torn all the cards up. He brings out a mess of torn pieces of cards. He discards a couple of the torn pieces. With a flick of the hand, all the other remaining torn pieces magically restore into a particular card.  When the spectator's selected card is turned over, it is seen to match exactly this card.
T & R Signed Card – a selected card is signed.  This gets torn up and then restored.  In this case, any court card can be used as the signed selection.  There is a variation in which the signed card can be shown to be actually torn before it is restored.  In this case, it is recommended that you get 2 different spectators to sign the chosen card.
The clever gimmicked card is not difficult to construct.  But if you are not a DIY person, simply use the supplied gimmick card and perform the recommended routine.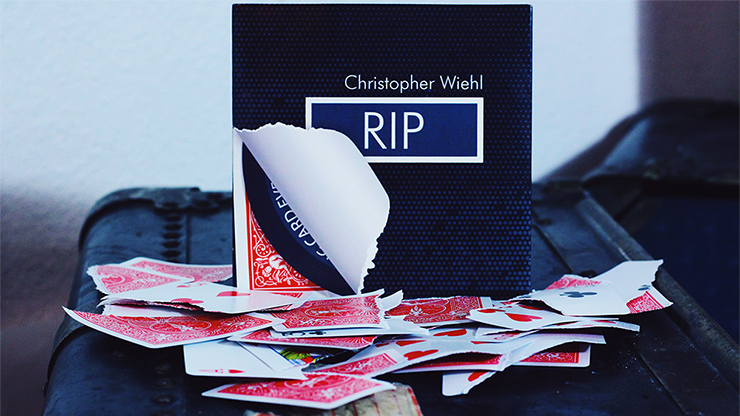 Magic is our passion but we are not a magic shop ? You can purchase this here!
[usr=7][/vc_column_text][/vc_column][vc_column width="1/3″][vc_column_text]
[/vc_column_text][vc_widget_sidebar sidebar_id="gp-standard-sidebar"][/vc_column][/vc_row]