[vc_row][vc_column width="2/3″][vc_custom_heading text="Reviewer: John Teo"][vc_column_text]"Snitch" is a very fast no-palming signed card to impossile location, and in this case, to an envelope, effect.  This pretty much sums up what Snitch is all about.
Here is what it looks like in actual performance.  A spectator freely selects and signs a card.  The rest of the cards are put back inside the card box.  The signed selection is then slid into the deck inside the card box.  The spectator uses the pen to tap on the closed card box.  The cards are taken out of the box.  The spectator herself can check and find that her selection has vanished.  The performer takes from behind his back trouser pocket a small sealed airmail envelope addressed to himself.  Inside the envelope is the spectator's signed card!  
The performer says that he received the envelope the day before.  This means he must have traveled through time to the future, took the signed card and sealed it inside the envelope and mailed it to himself.
You receive the small specially printed non-tearable Tyvek airmail envelope, the necessary accessory and gimmicks, and a link to online video instructions.  
The video is well produced and features Ron Timmer of "Magic From Holland."  You have to supply your own deck of cards, 2 Sharpies and some small round stickers.  You need to do some preparatory work before you can perform Snitch.  Ron will take you through what to do.  It is not difficult to do and you do not need any special DIY skills.
There are 2 versions of the effect taught in the video.  One uses the card box, as descried earlier, and one without.  In the latter case, the signed card is inserted into the deck of cards where it magically vanishes, and reappears in an envelope at another location.  In the former case, you also need to so some simple preparations to the card box.
You have to set up the accessories and the Sharpies before performance.  The effect itself is not difficult to do – there is no sleight-of-hand involved, but you need some audience management in terms of timing and performing angles.  In the video, Ron gives several performance tips to help you manage them better.  
The main feature of Snitch is the super fast vanish of the signed card and its susequent reappearance in the sealed envelope at a different location.  If you like this and do not mind using gimmickries instead of sleight-of-hand, then Snitch is for you.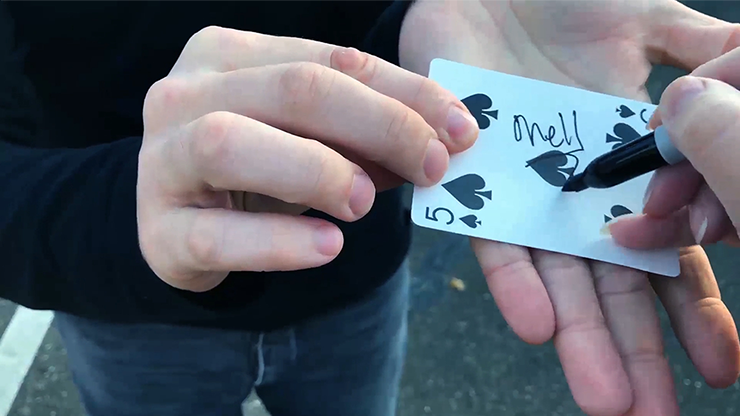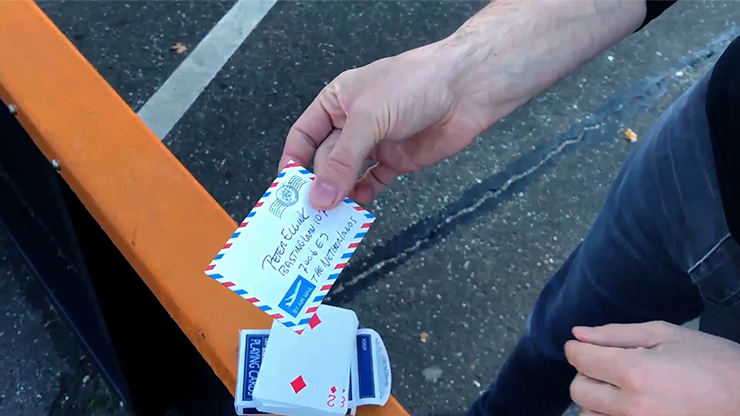 Magic is our passion but we are not a magic shop ? You can purchase this here!
[usr=7][/vc_column_text][/vc_column][vc_column width="1/3″][vc_column_text]
[/vc_column_text][vc_widget_sidebar sidebar_id="gp-standard-sidebar"][/vc_column][/vc_row]