[vc_row][vc_column width="2/3″][vc_custom_heading text="Reviewer: John Teo"][vc_column_text]The guys at SansMinds Creative Lab have a reputation of coming up with visual effects.  "Tunnel" is no exception.
"Tunnel" is an oblong black envelope that has a flap at each of its 2 narrow ends.  If you pinch the envelope at its 2 opposite long creased sides, it forms a "tunnel" where you can see through to prove that there is nothing inside the envelope.  Hence the title "Tunnel" of this trick.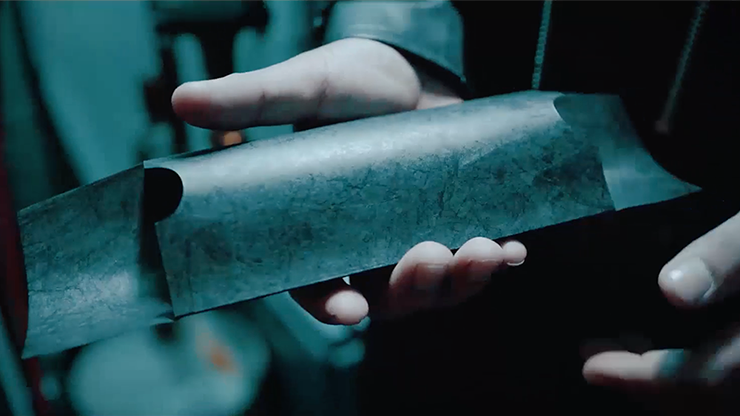 2 different currency notes, say, $5 and $10, are borrowed from each of 2 spectators.  Each of them puts their signature on their respective note.  In most countries, it is not legal to sign on and deface a currency note.  In this case, the spectators can sign on stickers and then stick them onto their bank notes.  The idea of signing the notes is to ensure that their bank notes are not switched for another set of similar notes.  This is important for the magical effect that is about to take place soon.
The 2 end flaps are opened and the 2 signed notes are slipped into each open end of the envelope – they are not slid completely inside the envelope – approximately one third of each of the notes is left protruding from each end, sitting on its corresponding opened flap.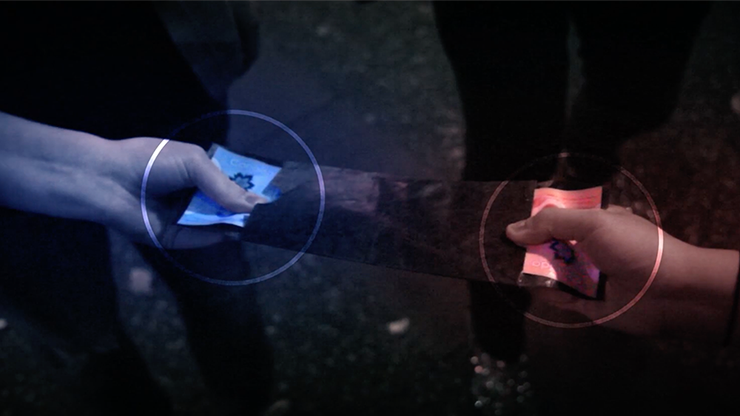 The 2 spectators are asked to take a firm hold of their own notes at each end of the envelope.  The 2 notes are easily distinguishable by their different values, design and colour (except for USA notes which are of the same size and colour).
With a swift movement of his hand, the performer takes away the envelope, leaving the 2 spectators holding onto their 2 notes.  Here comes the mystery – each spectator is now seen holding onto the other spectator's notes!  A miraculous transformation has just occurred in the spectators' own hands!  This is incomprehensible because all the while they have been holding onto their own notes!  The 2 notes bear their signatures implying that the same original set of notes have been in play all this time!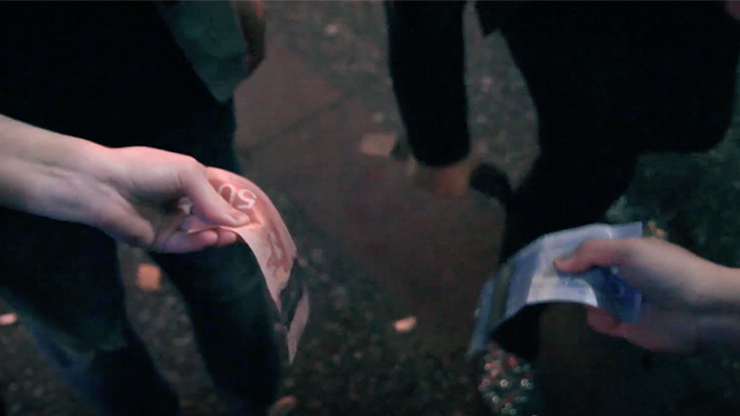 You receive the necessary materials to make your own gimmicked envelope.  You need to supply your own glue, a pair of scissors or cutting-knife, and the currency notes that you wish to use.  Constructing the envelope is not difficult – it will take you no more than 10 minutes to complete the task.  You are also supplied with a well-produced instructional DVD.  Herman takes you through the preparation, handling and performance of "Tunnel".  His instructions are clear and easy to follow.  He also discusses various handling methods.
The black envelope is made of special paper that should last you through dozens of performances.  It is not difficult to perform, but you have to watch your angles and manage your audience.  When properly performed, the effect on the audience is devastating because everything happens in their own hands!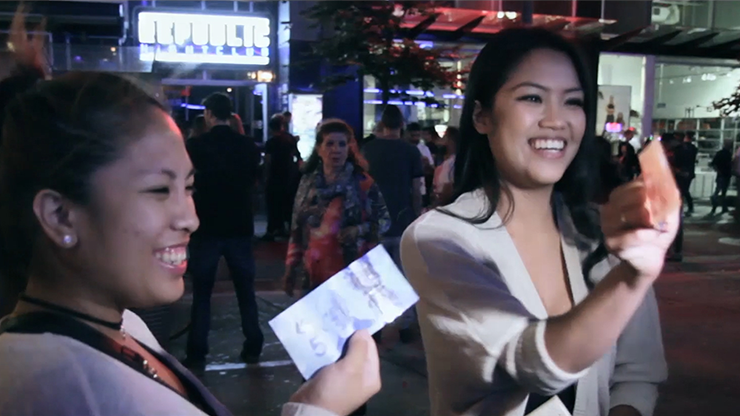 Magic is our passion but we are not a magic shop ? You can purchase this here!
[usr=9][/vc_column_text][/vc_column][vc_column width="1/3″][vc_column_text]
[/vc_column_text][vc_widget_sidebar sidebar_id="gp-standard-sidebar"][/vc_column][/vc_row]