[vc_row][vc_column width="2/3″][vc_custom_heading text="Reviewer: John Teo"][vc_column_text]The Twixter is a card revelation using a Twix chocolate bar.
You actually receive 2 artificial Twix chocolate bars, each has the name of a different playing card carved into the base of the bar.  They are made of some kind of hard material but look like the real thing.  They can be hidden in any part of the clothing and retrieve at the right moment because there is no real chocolate to cause the mess on your clothing.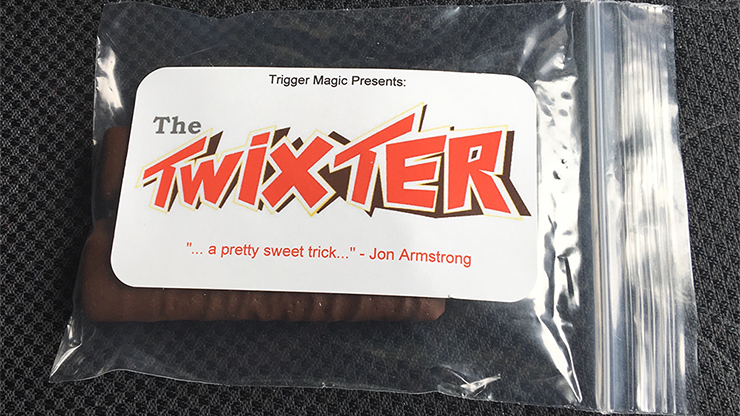 They can both be used in the same performance.  Use one to reveal the identity of a selected card.  Secretly change it for the other Twix bar and apparently use the "same" bar to reveal the identity of a second chosen card.  This can be a double whammy for the same audience.  
They can be used for different performances, so that you can force a different card for different audiences.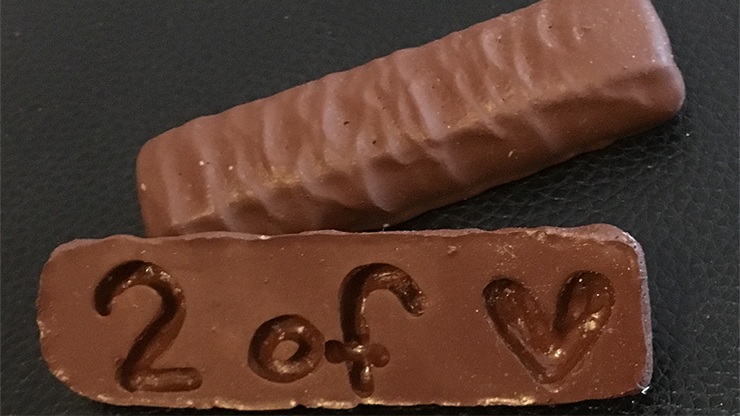 You receive a password to download an instructional video featuring the creator himself.  You get to learn how to force a card, a side-steal, and a colour change.  The video shows how to cause the identity of the card to leave the card so that it becomes blank.  Please note that the gimmick (blank face card) is not supplied in the package.
It may seem a little strange to the audience that you can retrieve a single Twix chocolate bar from your pocket without the mess made by the chocolate coating.  Any part of the clothing is not a good place to keep an unwrapped chocolate bar.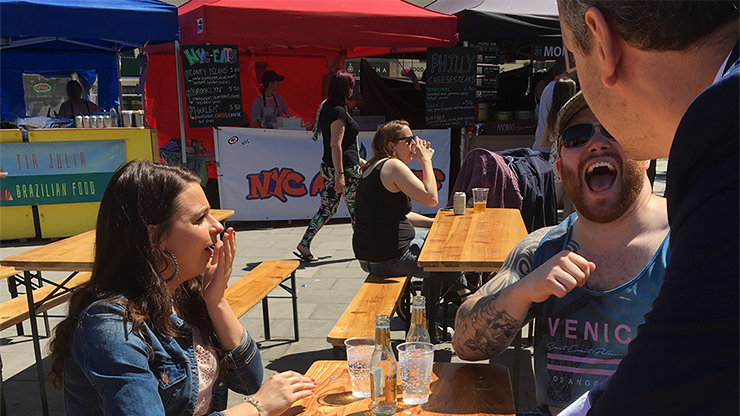 Although not mentioned in the instructions, a good way is to purchase the actual Twix chocolate – it comes as a pair inside a wrapper.  Tear the end of the wrapper away and consume the 2 chocolate bars.  Put the 2 gimmicked bars inside the wrapper, remembering which bar has what card revelation.  It is more natural to being out the 2 Twixter bars inside the wrapper in this manner to the audience.
To see the identity of their chosen card carved onto a chocolate bar will surely cause great reactions from the audience.  If you like novelty card magic, you will love performing The Twixter.  
Please support intellectual property. Only buy original. Available from all reputable Murphy's Magic dealers.
[usr=7][/vc_column_text][/vc_column][vc_column width="1/3″][vc_column_text]
[/vc_column_text][vc_widget_sidebar sidebar_id="gp-standard-sidebar"][/vc_column][/vc_row]