[vc_row][vc_column width="2/3″][vc_custom_heading text="Reviewer: Bernard Sim"][vc_column_text]Effect:
Close up magic for walk around.
Product description:
Visual and flourishy magic, pretty matches what is described in the ad, well albeit some colourful description to make it look more attractive  (like any other magic product).
Method:
Crystal Ball Opener – This routine is used as his opener. It incorporates contact juggling and magic. In this routine, the isolation part of the contact juggling looks better than the magic. While doing his isolation, two smaller crystal balls were produced from the bigger ball.
I think its a pretty nice way to open your act as the crystal ball easily attracts crowds. However, contact juggling looks easy but it takes a lot of practice to make it look good. The instructions taught are clear and it makes learning it easy (unfortunately not easy to master).
Elasticated Energy –
This is a pretty standard crazy man's handcuff nothing extraordinary here except for the ending. The ending is not something new either. I actually learnt it many years back and I have seen this performed by kids too. Having said that, I have never seen anyone adding this to Crazy Man's Handcuff, it does makes  a rubber band routine better with this ending.
The Coins – 
This routine starts with a juggling/ flourish of 10 coins. You will need to practise it to make the timing right. The magic routine is that the magician is able to steal a coin from a spectator's closed fist. Easy to do and baffling. He does the steal 3 times and then ends it, I think this lacks a proper ending.
The Pen & Heart – 
Sponge hearts routine –  a sponge ball routine that uses a pen to make it more interesting.
Cocktail magic –
This routine is not found in the product description. It's more for a bartender. It is a floating glass (airborne) routine using a cocktail shaker followed by the vanish and production of water. You will need to purchase one of the prop and make the other. I doubt anyone would be bother to make the prop as it is not easy.
Pen Flourishing
This one is a little crazy, imagine spinning 2 pens in each hand they vanish while spinning and then re-appears again. The misdirection here is superb but you will have to put in a lot of effort to learn pen spinning plus you need to be in proper attire to do this. I like the magic part of this routine but not the pen spinning, its kind of messy spinning the pens.
3D Printing – 
A routine that uses coins and sponge heart. It is a series of vanishes, productions and transposition. A D'Lite is used in this routine but not in the usual manner. A pretty interesting routine but you can only do this routine at the start of your show as you have to set-up behind the scene.
Red Light Pen – 
Combination of a D-lite and a pen. The D'lite is used like a magic wand for misdirection so that you can vanish and produce the pen. Again, you will need to be in proper attire.
Flourish Section – 
Using Pens, Coins and Finger Rings, this is the craziest part of the DVD. You will master this if you have a lot of time on your hands or if you have no life ☺. Imagine doing coin rolls, ring rolls and pen spinning….all at the same time…..both hands! It's nice to look at but you will need a lot of time to master this.
Finger Exercises –
This is taught so that your hands are more flexible when doing all these manipulation. You need to practice this so that you can practice others (if that make sense).
Quality:
The video is filmed in HD and everything is explained in detail. While I don't really like some of the routines, I am pretty impressed with some of them, especially routines at the beginning of the DVD.
Pricing:
US$29.95, I think its very value for money as you get to learn magic and juggling in this DVD.
Verdict:
If you have always wanted to learn juggling/ pen spinning, you don't have to buy a pen spinning/ juggling DVD to learn all the juggling moves, you can learn magic and juggling from this DVD. I like the routines at the beginning of the DVD but I got bored watching the rest of the DVD. The routines near the end are a bit similar and some of them really takes a lot of practice. If you are a person who likes to practice, then this is for you. Having said that, I think restaurant workers will find something useful here.
Rating:  
I'm rather mixed here as I don't mind giving high rating for some of the routines but I can't say I like all of the routines. So I guess its a 7/10 for me.
Magic is our passion but we are not a magic shop 
 You can purchase this here!
[usr 7][/vc_column_text][/vc_column][vc_column width="1/3″][vc_column_text]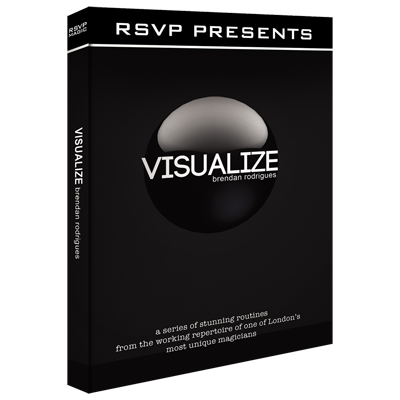 [/vc_column_text][vc_column_text]
[/vc_column_text][vc_widget_sidebar sidebar_id="gp-standard-sidebar"][/vc_column][/vc_row]