[vc_row][vc_column width="2/3″][vc_custom_heading text="Reviewer: John Teo"][vc_column_text]"Volition" is an unique take on the Bank Night effect.  The classic Bank Note effect involves distributing 3 or more envelopes to members of the audience as well as to the performer, and the performer always gets the winning envelope.  
In "Volition", 4 different colour envelopes are freely shuffled by a spectator.  He then deals them to 3 spectators and one to the performer.  The 3 spectators each has a message card inside their envelopes.  One states "THIS", one states "NOTHING" and one, "SOMETHING".  This provides much comedy gags for the patter.  The performer's envelope has a card that states "MINE", and his envelope is also the only one that contains a bill!  
This is Steve Cook's original routine for "Volition".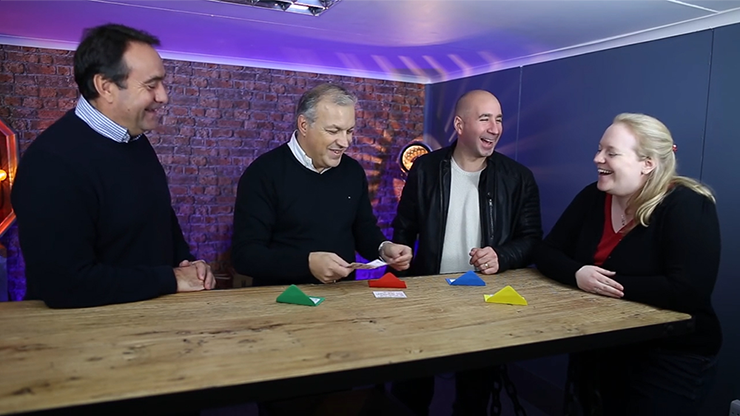 The 4 envelopes are shuffled and dealt by a spectator.  The performer does not have to handle any of the envelopes at all.  Everything can then be left for examination at the end.  This is the strength of "Volition".
You receive 4 double blank cards to be used as message cards to put into each of the 4 envelopes, 2 sets of 4 different colour envelopes, and an instructional DVD.  The 2 sets of envelopes are different in sizes: one set comprises envelopes measuring 4.50 x 3.25 inches and the other set has envelopes measuring 4.00 x 2.75 inches.  You can choose which set of 4 envelopes to use at any one time.
Peter Nardi himself comes out with 2 presentations for "Volition".
In one presentation, recipients of the envelopes get to keep whatever is printed in the message card inside their envelopes.  Whatever they get, for example, business card or scratch card, come from the performer's wallet.  And the performer gets to keep his own wallet, complete with his money!
The PDFs to print the message cards for both this routine as well as Steve Cook's original routine are included in the instructional DVD.
Peter Nardi's second presentation involves messages put inside the envelopes by the performer's "psychic wife".  The 3 spectators get messages pertaining to their colour envelopes while the performer's envelope contains his wife's shopping message, complete with bills!
Peter also discusses a variation where all the 4 envelopes used are of one colour.  In another routine, ESP cards are used and a spectator randomly places any ESP card in any envelope of their choice.  Yet, the envelope dealt to the performer contains the predicted symbol.
Once you understand the basic concept, you can come out with your own presentation themes.
'Volition" is easy to do and can be performed hands-free.  It requires only confidence on the part of the performer.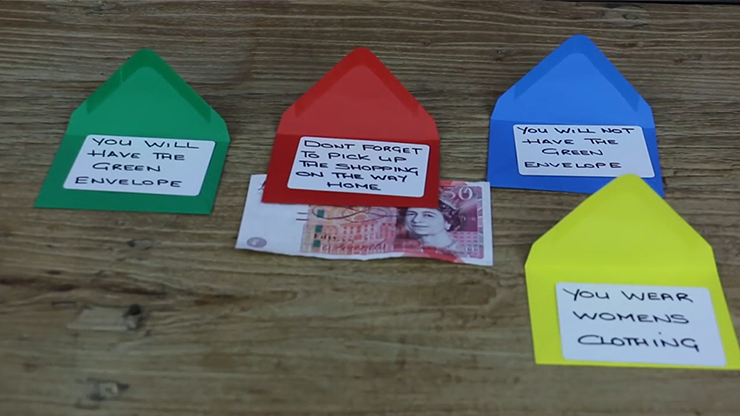 Magic is our passion but we are not a magic shop 
 You can purchase this here!
[usr=9][/vc_column_text][/vc_column][vc_column width="1/3″][vc_column_text]
[/vc_column_text][vc_widget_sidebar sidebar_id="gp-standard-sidebar"][/vc_column][/vc_row]