[vc_row][vc_column width="2/3″][vc_custom_heading text="Reviewer: John Teo"][vc_column_text]If you are looking for an unusual and mysterious effect with a borrowed glass of wine, Wink may be what you want.
In effect, you hold a glass of wine in front of a spectator and she suddenly sees the name of her selected card appears inside her wine glass.  Just as mysteriously, the name vanishes and the wine glass can be handed out for examination.
You receive a special set of gimmicks and an instructional DVD.
The DVD is well produced and Darryl Davis and Daryl Williams (The Other Brothers) take you through everything that you need to know in order to perform Wink.
Basically, Wink allows you to reveal whatever you can force, inside a glass of wine.
The gimmicks supplied allow you to reveal a number, an ESP symbol, 2 simple shapes, an animal, and 3 different playing cards.  The good thing about Wink is that whatever you can force, you can reveal with Wink.  You are therefore supplied with blank gimmicks that allow you to customize and make your own force reveals.
You are taught how to prepare the gimmick, store the gimmick, load and unload the gimmick.
Although it is best performed with a glass of wine, The Other Brothers also teach you how to use the gimmick with a bottle of mineral water.
Wink is basically for performing one-to-one.  You are also taught how to perform Wink for a larger group of audience.  The effect here takes on a different twist.  One of the spectators becomes the magician and can divine the thought of another spectator.  The audience is mystified and has no idea at all how this spectator can reveal the thought of another spectator.
Finally, The Other Brothers teach you how to force a card, a number, 2 shapes and an animal.  You may think that these are standard forces already used by most mentalists.  Pay careful attention to their discussions on the forces – they contain valuable insights.  Their method of forcing a card is one of the most deceiving.
Wink is easy to perform.  You can get creative and customize Wink for your own reveal.  Wink is truly an effect that packs small (so small that you can easily carry it anywhere with you and perform at a moment's notice) and plays big (the impact is huge to the spectator).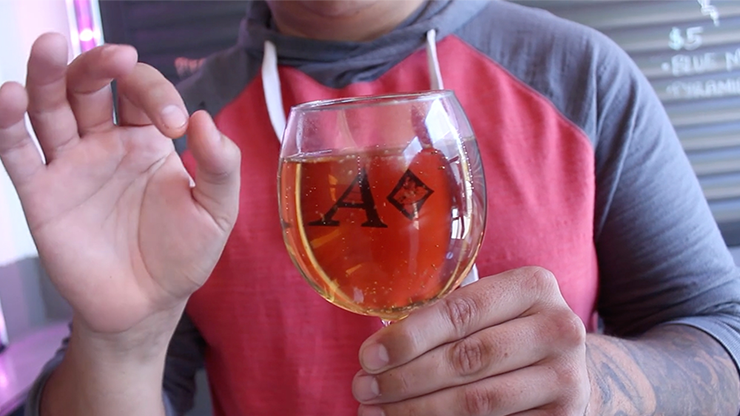 Magic is our passion but we are not a magic shop 
 You can purchase this here!
[usr=9][/vc_column_text][/vc_column][vc_column width="1/3″][vc_column_text]
[/vc_column_text][vc_widget_sidebar sidebar_id="gp-standard-sidebar"][/vc_column][/vc_row]