[vc_row][vc_column width="2/3″][vc_custom_heading text="Reviewer: Mark Wong"][vc_column_text]Paul makes me depressed. Very depressed. His wealth of knowledge seems to be boundless, but lucky for us, he has released some of his thoughts on mentalism on his podcast that runs for a whopping 44+ Hours!! That's almost 2 days of hearing Paul talk nonstop!!
What you get when you purchase this is an extremely handsome, professionally produced USB stick in a metal case with sponge protection that already feels worth the price of whatever Paul is asking.
There is a little card in the casing that states that a unique number protects each USB stick, and the password is provided. Together with the plethora of information that Paul provides on each episode, I really appreciated the fact that he went above and beyond to provide not just a "content page" but also a short summary of each episode so that listeners can read about key points before they explore the episode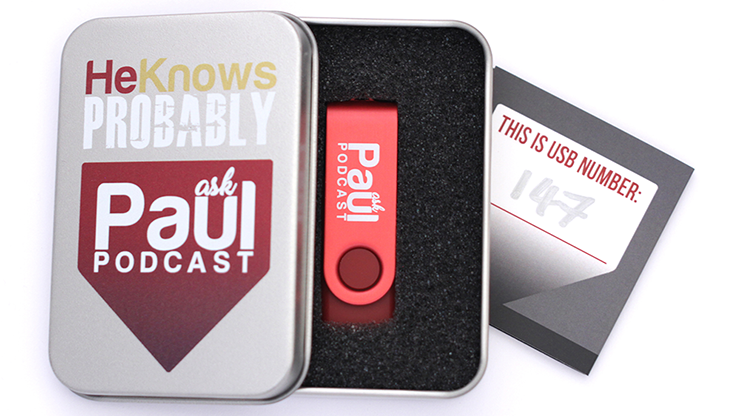 Included are also extra content releases in the form of videos and documents, which are chock full of not only effects and marketing techniques, but also interesting templates and checklists that every professional performer should consider using. I personally really enjoyed his thoughts on c**d reading and think it is really brilliant. I'll definitely try that out during my next gig!
There was also another thing that really stood out for me as well – a checklist for "can my character perform this?" This checklist breaks down everything in terms of finding your character and also whether or not an effect you are looking at will really be able to perform the effect.
I feel that this podcast is exceptional especially if you have long travelling hours. It is extremely informational and entertaining to listen to – there were several laugh out loud moments for me. I for one know that for the next overseas gig that I'm engaged for, I'm definitely re-listening to all these gems again while travelling!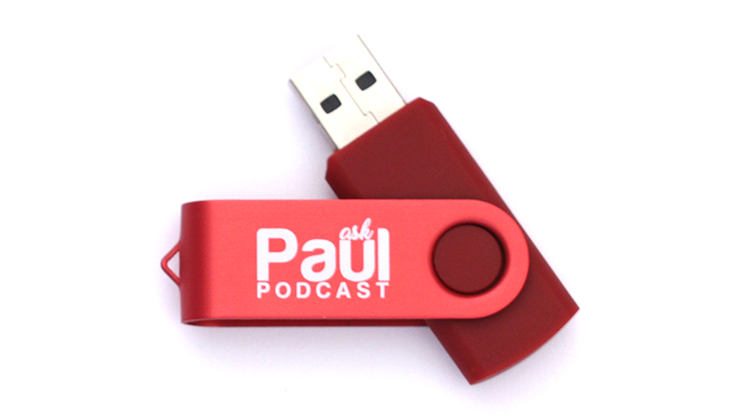 I don't even know what else to say because there's just SO MUCH content in this 8GB Thumbdrive. Would I recommend this? Hell yes. Do I think it's expensive? At $97.50, it's definitely not the cheapest release in the market, but it is worth every single cent Paul is asking for! Basically, if you've thought about stuff like how to make mentalism more visual, or what you should perform for close up mentalism, Paul has addressed it in this podcast and much much more. Put in the time to listen to the podcast, and I'm extremely confident that you will grow as an entertainer, regardless of whether you are an amateur or a pro.
Magic is our passion but we are not a magic shop ? You can purchase this here!
[usr=10][/vc_column_text][/vc_column][vc_column width="1/3″][vc_column_text]
[/vc_column_text][vc_widget_sidebar sidebar_id="gp-standard-sidebar"][/vc_column][/vc_row]