[vc_row][vc_column width="2/3″][vc_custom_heading text="Reviewer: Mark Wong"][vc_column_text]The Svencards are beautiful. The precision works on these cards are insane. When I removed the cards from the nice plastic box they came in and put them up to my eyes, I was absolutely amazed at the Svengali principle –it was literally 1mm or less.
Of course, I had to try it to see if it worked, and it worked like an absolute charm. I really really like the fact that these are blank and we can write whatever we want on it. Just think of the possibilities! Regardless of whether you are a magician or mentalist, the amount things you can do with this is brilliant!!!
This deck of cards is compact and I'm absolutely sure that you will have pocket space for it during your workaround show. In fact, these cards are so versatile that you might even consider using it for your stage show or perhaps even p** show work!
On top of the beautifully crafted cards, you get a link to online instructions on how to remove writing on the cards to reuse them. I tested it out and after removing what I wrote, the cards seriously looked as good as new. The coatings on the cards are truly amazing.
The only gripe I have with these cards is that if you do spread the cards, the dry erase ink might come off due to the friction. But then again, who really spreads a Sven deck? With that being said though, just store them well and while you move around and you should have no issues whatsoever with words scratching off!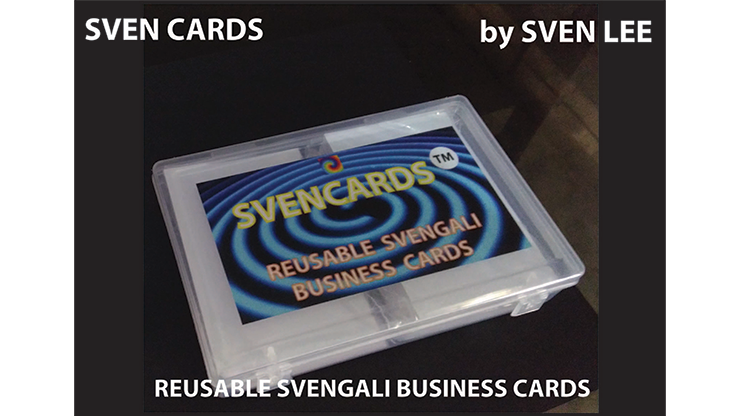 The final verdict – Is it worth getting at $14.95? Absolutely. Even if you don't have any ideas on what to use it for at the moment, because of the price being so affordable, I would even go so far as to recommend that you should get it regardless so that you have it on standby for when the situation calls for it. These cards are… Sventastic
Magic is our passion but we are not a magic shop ? You can purchase this here!
[usr=9][/vc_column_text][/vc_column][vc_column width="1/3″][vc_column_text]
[/vc_column_text][vc_widget_sidebar sidebar_id="gp-standard-sidebar"][/vc_column][/vc_row]