[vc_row][vc_column width="2/3″][vc_custom_heading text="Reviewer: Mark Wong"][vc_column_text]What we have here with Box Office is a Mentalism effect where the performer is able to divine a freely chosen movie that a spectator is merely thinking of with complete accuracy.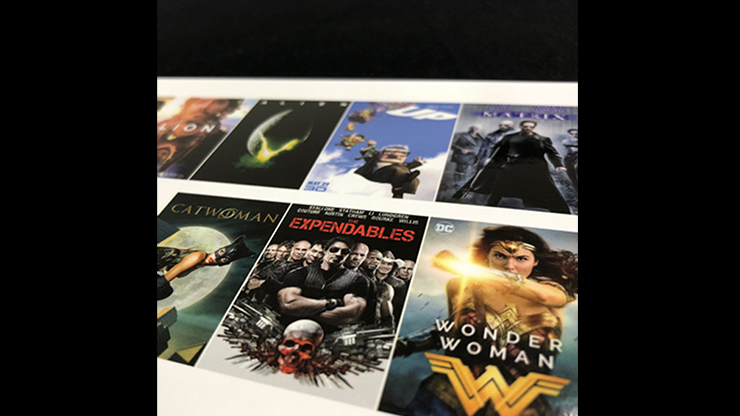 Inside the nicely done package, you get a link to both a video tutorial link and also a pdf file along with the props. The props are also done well, and look like they would be able to last for quite a few shows. You get a total of 11 4R( 4×6'') sized glossy cards and on these are about a total of 20 different movies on both sides.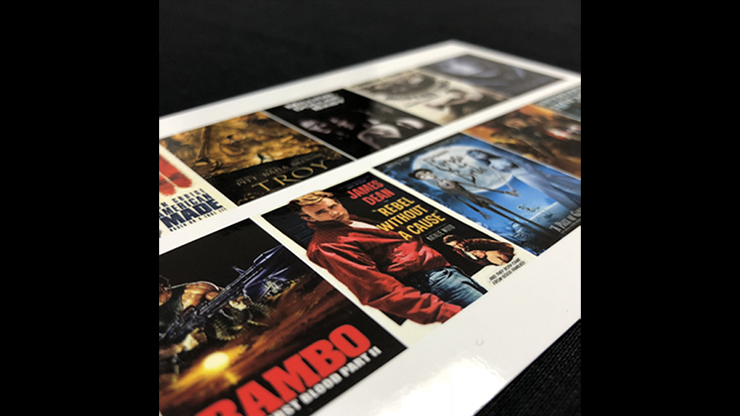 I read the PDF before watching the video, and perhaps English is not their native language, so there was quite a bit of typos and the instructions were not very easy to follow especially during the section explaining the secret and how to do the effect. However, if you look past that, the secret is actually really smart and it is extremely well hidden – your spectators will never know what hit them. On the video itself, I felt that the instructions were clearer as we got to see the process.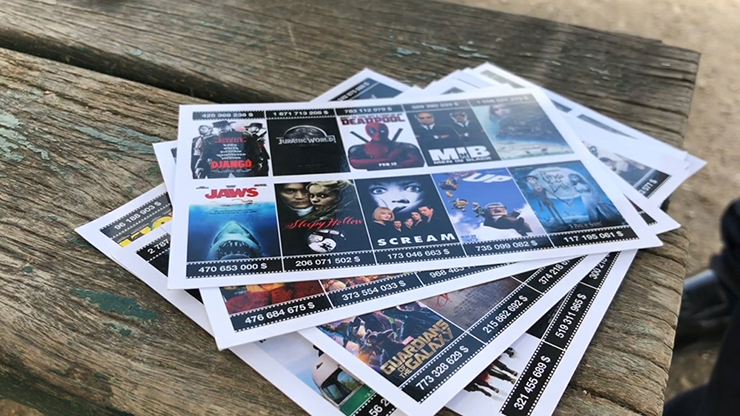 Included in the pdf are three different ways to get the secret information and also three ways to reveal the thought of movie. Of course, with that being said, once the basic method is learnt, the revelations and ways to get the information is limited only by your imagination. Included is also an idea of how to use this particular effect for P** show work. I really like that, as it would make the reveal so much more impossible on stage.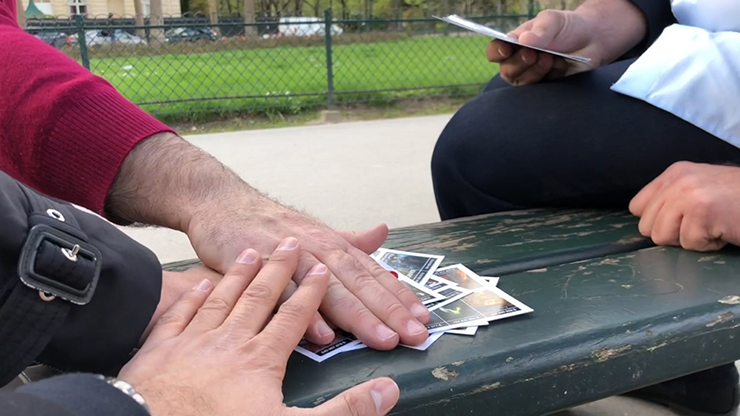 There is also a facebook group for all those who purchased Box Office so that ideas can be further discussed and generated. I noticed that this has been becoming a trend and I think it is a great way for performers to exchange ideas and evolve current ideas.
Magic is our passion but we are not a magic shop ? You can purchase this here!
[usr=8]
[/vc_column_text][/vc_column][vc_column width="1/3″][vc_column_text]
[/vc_column_text][vc_widget_sidebar sidebar_id="gp-standard-sidebar"][/vc_column][/vc_row]