[vc_row][vc_column width="2/3″][vc_custom_heading text="Reviewer: Bernard Sim"][vc_column_text]Blistering is a very clever and visual piece of movable gum magic. A piece of gum in the blister pack visually jumps from blister to blister and everything is handed out for examination at the end.
This effect comes with an online video and also a premade gimmick for a Wrigley's Orbit Gum, we don't get many chewing gums here in Singapore and thus won't know if it fits other brands. The effect is straight forward and visual. If you want to use other brands of gum, the video also teaches you how to construct the gimmick. It is not difficult to construct, just some art and crafts skill like cutting and gluing. Parts use for the gimmick is also easily available. Gimmick will not last forever and you'd need to replace it after awhile due to wear and tear.
I think we may be able to get Orbit here in local pharmacies so we are able to perform this effect after all. The downside for this is, if you decide to give the pack to your spectator to consume, you will be spending a lot of time making that part of the gimmick. You'd need to have only 1 gum to be intact in the whole pack in order to perform this effect, so each time someone consumes that, you will have to prepare another set in order to perform it to the next spectator.
For those of you who can get gums easily, I assume that won't be a problem, but for us Singaporeans, gums are actually a precious commodity 😉 we wouldn't want to be wasting it unnecessarily. However, we can always choose not to let the spectator consume it.
I like this effect as it is rather easy to perform. In Singapore, if you perform this, people will be curious as how you got your hands on a pack of gum. For those who don't know (I think not many know), you can get chewing gums from pharmacies like Guardian. You'd need to provide your NRIC for them to record it (yeah I know..its just gums not sniffing glue). They only sell gums that are classified as a medical product, thus you won't have much of a choice here.
Highly recommended!
Magic is our passion but we are not a magic shop 
 You can purchase this here!
[usr=8.5]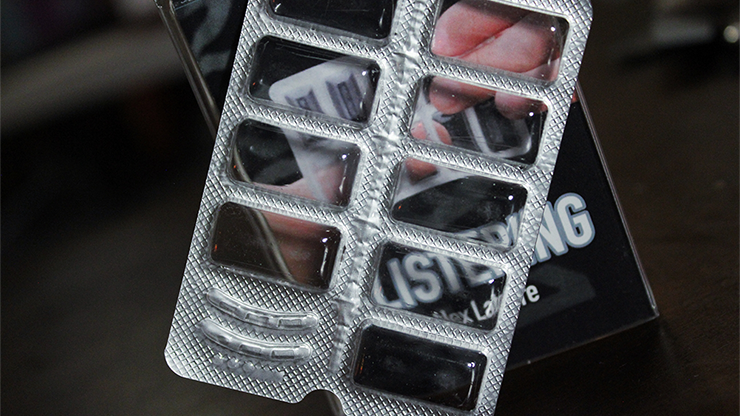 [/vc_column_text][/vc_column][vc_column width="1/3″][vc_column_text]
[/vc_column_text][vc_widget_sidebar sidebar_id="gp-standard-sidebar"][/vc_column][/vc_row]