[vc_row][vc_column width="2/3″][vc_custom_heading text="Reviewer: John Teo"][vc_column_text]Changeling Odo is actually an improved version of Changeling.  Changeling is a method for performing a bill change.  The main advantage of Changeling over the old classical method of bill change is that Changeling enables the gimmick to "lock" itself and this allows the bill change to take place outside the performer's hand, for example, in the spectator's own hand or isolated inside a glass tumbler.
If you have Changeling, you will appreciate the improvements made in Changeling Odo.  It is a huge change in terms of both the design of the gimmick as well as the benefits.  The 2 main advantages of Changeling Odo over Changeling are:
It allows 2 changes instead of one;

The gimmick is removable, allowing the final transformed bill to be fully examinable.  
If you do not own Changeling, do not fret.  The downloadable instructions include the video for the original Changeling.  However, in this video, the audio and the visual are out of sync – the visual is lagging behind the audio and can make viewing it very uncomfortable.  The video features Marc Lavelle and he is quite long-winded and repetitive at times, and you have to sit through 1 hour and 35 mins of it.  You need to view the Changeling video because it allows you to understand the Changeling method of transforming bill and its applications in 3 different presentations.
You receive the necessary gimmicks to construct your own bill gimmicks.  You need to construct the gimmick yourself to suit your own currency bills as well as their denominations.  You are also given a link to download 3 videos: the original Changeling video (as mentioned), the Changeling Odo video, and a short video as an afterthought of the Changeling Odo video.
Marc Lavelle will again take you through how to construct your Changeling Odo gimmick and how to use it.  You will have to sit through 1 hour 15 minutes of this video.
The DIY is not difficult, it is just tedious and demands precision work so that the gimmick will appear invisible to the audience.
It is best to construct both the Changeling as well as the Changeling Odo gimmicks because both have their individual strengths depending on the routines you are performing.  In the original Changeling video, following 3 effects are performed and explained:
Bill Monte

– performer and spectator fold their £10 and £5 bills respectively into quarters.  Both folded bills are placed inside the spectator fist.  Performer takes out the £5 bill, which magically changes into his £10 bill.  Inside the spectator's fist is her £5 bill.

2-Bill Transpo

– performer folds his £10 bill into quarters, and spectator folds her £5 bill into quarters.  Performer isolates spectator's £5 bill inside a glass tumbler.  Spectator covers both the bottom as well as the open top of the tumbler with both her hands.  The tumbler is held horizontally.  With a sharp jerk, the £5 bill inside the tumbler magically changes into a £10 bill. The performer places his £10 bill inside his hand and it changes into the £5 bill.  Both bill transpositions are quite visual.

Note-Possible

– spectator signs her £10 bill and fold it into quarters.  Performer changes it into a £5 bill.  The spectator's signed £10 bill in found inside the performer's wallet inside his trouser pocket.
The "afterthought" video, which is less than 6 minutes long, explains the use of a special panel together with the Changeling Odo gimmick.  This allows you to add in more changes.  This video shows and explains the following routine:
A blank piece of paper is folded into quarters where it changes into a lottery ticket, which then changes into a £5 bill, then into a £10 bill, and finally into a £20 bill which can then be fully examinable – a total number of 5 changes!
The videos also discusses about 10 different methods and variations of effecting the bill change.  If you are creative, you can find other applications of either of the gimmicks and come out with your own customised bill routine.
The gimmicks are easy to work with, but here are some concerns:
Performing with borrowed plastic bills will pose a problem.  The spectator's bill will tend to spring open and cannot be folded flat.  A way of overcoming this is to provide your own plastic bills which are already folded flat.  Keep one bill for yourself and give the other ungimmick bill to the spectator.  She can then feel and examine this bill.

Switching between gimmicked and ungimmicked bills are required in some routines and will require good audience management.

There may be an audibile sound when operating the gimmick bills when performing in a very quiet setting.

The numer of gimmick accessories supplied is sufficient for you to construct the Changeling Odo gimmick and one panel.  They may not be enough if you want to construct more gimmicks or panels.  You may have to write to the manufacturer to purchase more gimmicks.
Everyone is interested in magic involving bills and money.  These concerns are considered minor when compared with the powerful and visual impact that the Changeling gimmicks bring to bill transposition magic!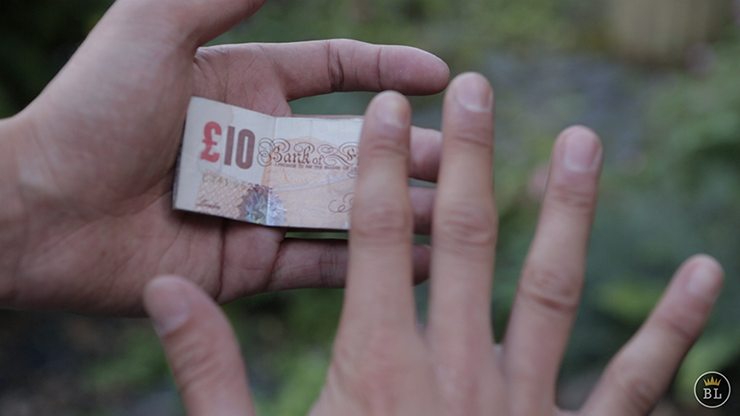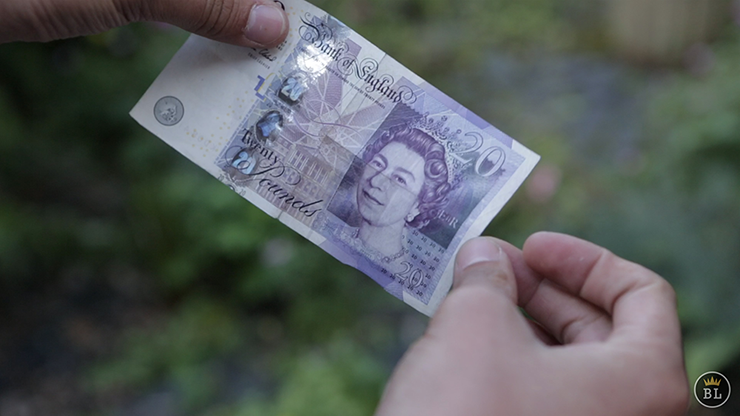 Magic is our passion but we are not a magic shop ? You can purchase this here!
[usr=9][/vc_column_text][/vc_column][vc_column width="1/3″][vc_column_text]
[/vc_column_text][vc_widget_sidebar sidebar_id="gp-standard-sidebar"][/vc_column][/vc_row]