[vc_row][vc_column width="2/3″][vc_custom_heading text="Reviewer: Bernard Sim"][vc_column_text]Compress is an effect whereby you can shrink the length of bills. Compress uses 5 bills and 1 of the bill is used for wrapping around the middle of the rest of the bills. They are then seen to slowly shrink and then restored. Everything can be examined.
Again, like all Sansminds products, the DVD will start with a guy saying how great this looks and how it will blow the minds of your spectators, how organic (whatever that means) this is and with all the spectators shouting. While I agree this type of intro/ trailer will impress certain people, I find it kind of a turn off with the overhyped description.
This effect is impromptu and can be performed anywhere. The only restriction would be the angle. You can only perform it with your spectators in front of you. The sides are sensitive and will give away the secret. I am not impressed by the effect itself. Seeing bill shrinking is not the same as seeing a human in a box shrinking.
When I first saw the performance of Compress, all I can think of is how they are hiding the folds, I even managed to make a close guess on the method. The actually method is not easy and you'd need lots of practice before you can perform it.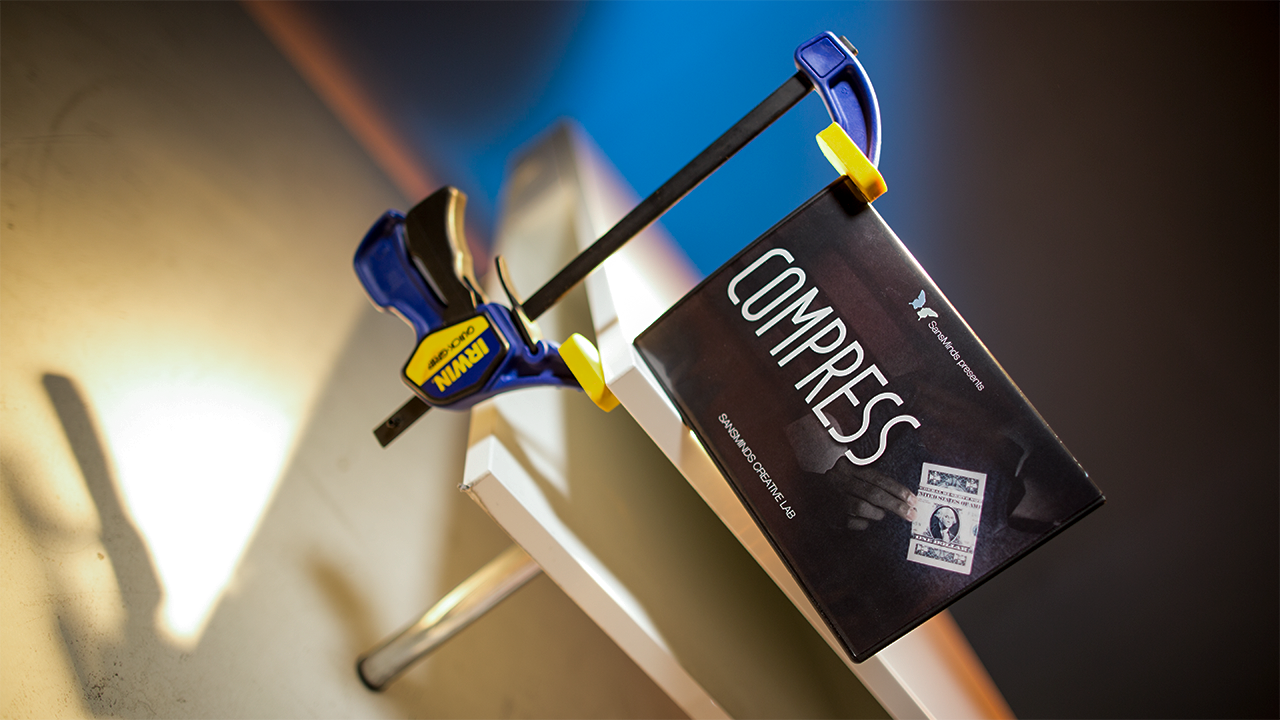 While looking at the product description on Murphy's website, I see the excerpts of positive reviews for this item at the bottom of the page. I somehow don't agree with what they say on how good this effect is. I don't think your spectators will think of this as a piece of magic, I'd think that they will see this as a piece of clever origami style of folding.
Something very important to note before you purchase this. You can perform this with any paper currency so plastic currency is out. I don't think this is worth the asking price of $19.95 and this is not worthy of being released as an effect by itself. This is probably more suitable to be released as part of other compilation of effects or even in a magazine. I feel that this effect was created as a product to make money and not as something you are using for a long time before you decide to release it.  
Magic is our passion but we are not a magic shop 
 You can purchase this here!
[usr 4][/vc_column_text][/vc_column][vc_column width="1/3″][vc_column_text]
[/vc_column_text][vc_widget_sidebar sidebar_id="gp-standard-sidebar"][/vc_column][/vc_row]