[vc_row][vc_column width="2/3″][vc_custom_heading text="Reviewer: John Teo"][vc_column_text]There are 2 very strong statements in the write-up of this effect:
"Cody has gotten more $100 tips with this effect and strategy than any other!" – this means the effect has such an impact that the audience is willing to part with a big fat $100 tip!

"The Deal Sealer" – this is the title of the trick and it implies that the effect is so strong that Cody uses it to seal deals.
What is this effect?  Is it a very complicated trick?  Does it require an expensive or precision prop?  Is it difficult to perform?
There is only one answer to all these questions.  And the answer is "No"!   One other write-up in the product gives you the clue: "Killer psychology on the 3 ½ of clubs card that sets this version apart from the rest."
This is Cody Fisher's presentation of the 3 ½ card trick.  Magicians have been avoiding to perform this trick because the gaff card can be found in some beginner's magic sets.
You receive two 3 ½ cards, one in red and one in blue bicycle back, and a password to an online video instructions.
Cody explains how he got into this presentation, which he believes is the strongest presentation for this effect.  He also gives an example of how he secured a gig based on his performance of this effect.  You may also be interested in the history and credit section in the video.
How does one rate this product which is merely a presentation for a very common magic trick?  I am going to give it full marks because you will get a fantastic reaction from your audience if you perform this effect the way Cody does, taking into consideration all the psychological nuances provided by Cody.  Is this not what you wish for when you purchase any magic effect – to get a most fantastic reaction from your audience?  Actually, the sight of the 3 ½ card (and of course, Cody's strategy and routine) is a major contributing factor for the "WOW" reaction from the audience.  If we can learn from Cody's clever thinking and strategy, and apply them to all our existing effects, we can lift all our performances to the next level.  
Magic is our passion but we are not a magic shop 
 You can purchase this here!
[usr=10]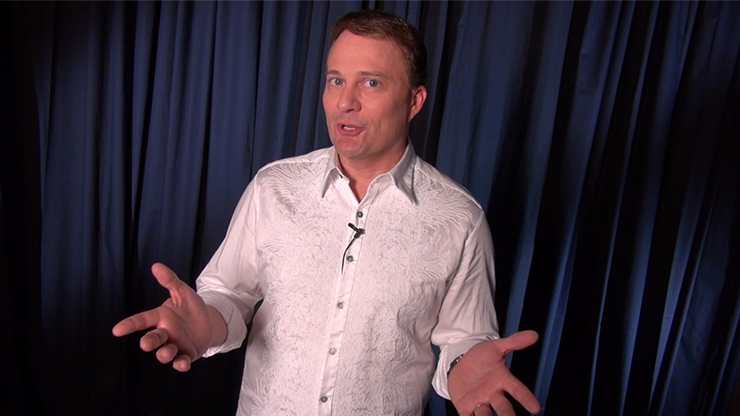 [/vc_column_text][/vc_column][vc_column width="1/3″][vc_column_text]
[/vc_column_text][vc_widget_sidebar sidebar_id="gp-standard-sidebar"][/vc_column][/vc_row]