[vc_row][vc_column width="2/3″][vc_custom_heading text="Reviewer: John Teo"][vc_column_text]This is the classic Haunted Deck effect with the following differences:
The entire deck of cards can be handled and examined by the spectators before and after the effect.

There is no need for any attachment to the performer.
The only downside is that Haunted 2.0 can reveal only one selected card at a time.  The classic haunted deck can reveal 3 selected cards at one go, with each one coming out from different directions of the deck, making the animation of the deck truly "haunting".
Haunted 2.0 is an improvement by Mark Traversoni over the original Haunted conceived by Peter Eggink.
In the actual effect, a spectator shuffles a deck of cards.  She chooses one card and signs her name on it. The card is lost somewhere in the middle of the deck.  The deck is left alone on the table or on the floor, away from everybody. Magically, the deck cuts by itself in an eerie manner, and the card cut to slowly moves to one side.  It is the spectator's signed card! The deck can then be examined by the spectators.
You are supplied with the special gimmicked card which is only 2 cards thick, 2 other spares for you to make 2 more gimmicked cards, and all the necessary accessories.  Instructions are in a downloadable video from the internet.
In the video, Mark Traversoni himself takes you through the performance, how to get the gimmick in and out of the deck, how to adjust the speed as well as the timing of the animation of the deck, how to repair the gimmick, how to make a new one, and other handling and performance tips.
You need to get the knack of using the gimmick so that you can control the animation of the deck to the way you want it in your performance.  Once this is accomplished, you get a beautiful haunted animation of the deck. However, the gimmicked card will wear out with time and you need to adjust or repair.
Haunted 2.0 offers you a self-contained gimmick that is only 2 cards thick, with nothing to attach to yourself.  In the video, Mark shows you a method of making a one card thick gimmick.
The ultimate effectiveness is the way the deck moves by itself to disclose the signed card.  You need to take a look at the video trailer to see if this is the end result you want your haunted deck to look like.  If you are pleased with what you see, Haunted 2.0 is for you.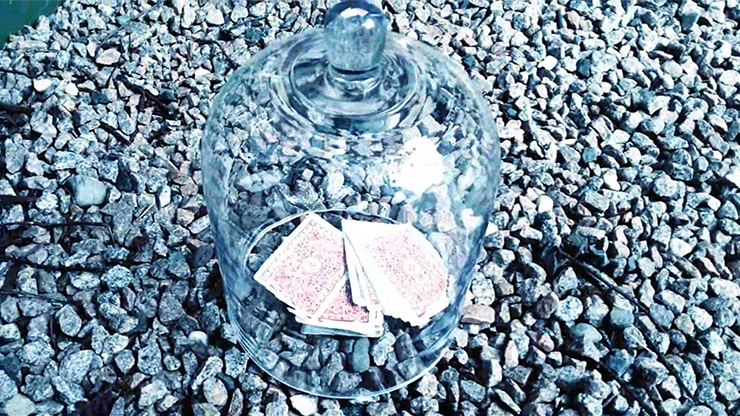 Magic is our passion but we are not a magic shop ? You can purchase this here!
[usr=7][/vc_column_text][/vc_column][vc_column width="1/3″][vc_column_text]
[/vc_column_text][vc_widget_sidebar sidebar_id="gp-standard-sidebar"][/vc_column][/vc_row]