[vc_row][vc_column width="2/3″][vc_custom_heading text="Reviewer: John Teo" font_container="tag:h3|text_align:left"][vc_column_text]"Impossible Location" card tricks refer to card effects where a card is chosen and then lost in the deck or in a packet of cards, and yet the performer is able to find it in a variety of ways.
This is a DVD that features 10 of such effects.  They are practically all self-working. They are cleverly constructured such that their mathematical based methods are well hidden.  It will be quite difficult for the aduience to back track and find out what has happened.
Self-working effects tend to involve heavy counting and spelling of cards.  While this provides a lot of participations with the audience, they can become draggy and boring.
This is where a well thought-out presentation is important.  John Carey is known to be an expert in this. His straight-forward approach to card tricks makes them easy for the audience to follow, and yet they defy explanations on how the tricks are accomplished.
False shuffles and cuts help to hide the self-working nature of the effects.  Several methods are taught by John Carey in the DVD.
The DVD is well produced.  Each of the 10 effects is first performed with a spectator or with several people, and then explained.  It is easy to maneuver about the menu to get to any performance or explanation.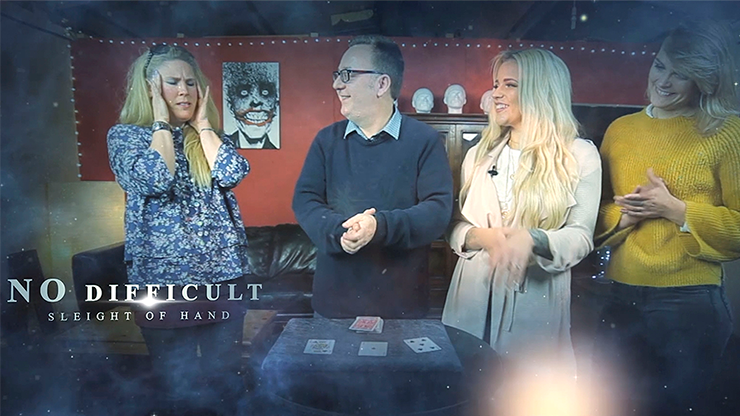 The 10 effects are:
Entrapped (John Carey)

– a chosen card is lost in a packet of 5 cards.  2 red Queens are added into the packet. Not only is the performer able to divine the chosen card, it is eventually trapped inbetween the 2 red Queens.

The 7 Card 21 Card Trick (Mike Powers)

– this is a truth/lie spelling effect using 21 cards.  There are a lot of dealing of cards involved, and you need to keep it moving along to prevent the effect being draggy.  However, it is a nice interactive piece of magic.

Bake Off (Jack Tighe)

– a very deceptive effect in which the performer is not only able to divine the chosen card, but also able to take it out of a shuffled deck placed inside his pocket.

Impossible (Larry Jennings)

– a chosen card is lost in the deck.  The cards are mixed up and yet the spectator is able to find her own card by simply spelling to the word IMPOSSIBLE.

Bloody Amazing! (Steve Bryant)

– a chosen card lost in a packet of cards is found by spelling BLOODY AMAZING.

Lost & Found (Nick Trost)

– a cunning priciple is used to find a chosen card that is lost in a deck, and in which the deck can be riffle-shuffled by the spectator.

Counting On You (John Carey)

– a spectator secretly count to a small packet of cards and notes the card there.  The entire packet of cards is lost in the deck, yet the performer is able to cut to a packet of cards that contains the same number of cards as originally counted off by the spectator, and finds her selected card at the same time.

Princess In My Pocket (John Carey)

– chosen card is lost in a packet of 5 cards.  The packet is mixed up and performer puts it inside his pocket.  Performer is able to take out the selected card without looking at the packet of cards.

Waikiki Location (Bull Morata)

– a interesting principle used in divining a chosen card lost in a deck.

Emotional Reaction Plus (Dai Vernon)

– a very fair and straight-forward discovery of a freely chosen card lost in a deck of cards that defies any explanation.
My favourites are all the 3 John Carey effects: niz Entrapped, Counting On You and Princess In My Pocket as well as Dai Vernon's Emotional Reaction Plus.  Based on your own performing styles, your choice effects may differ from mine.
Here are 10 gems for you to use anytime and anywhere and most of them can be performed with a borrowed deck of cards.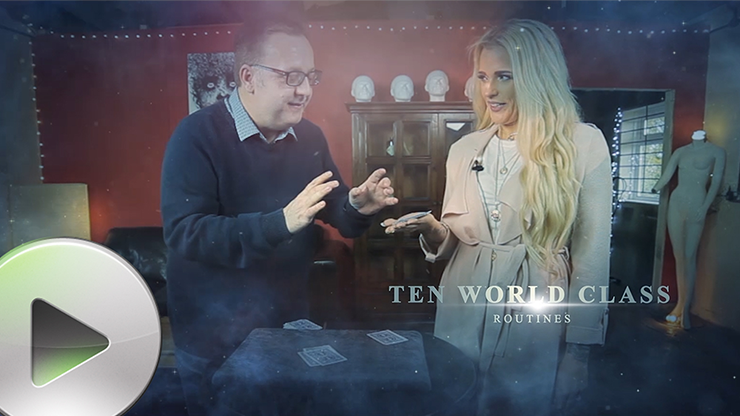 Magic is our passion but we are not a magic shop ? You can purchase this here!
[usr=8]
[/vc_column_text][/vc_column][vc_column width="1/3″][vc_column_text]
[/vc_column_text][vc_widget_sidebar sidebar_id="gp-standard-sidebar"][/vc_column][/vc_row]