"Influx" is a collection of effects with different flavour packets of gums. You receive a stack of paper-thin magnets and a DVD.  In the DVD, the very innovative and young Tom Elderfield teaches you 9 distinct effects with different packets of gums.  You get to see the performance first, and then how to construct the gimmicks and use them.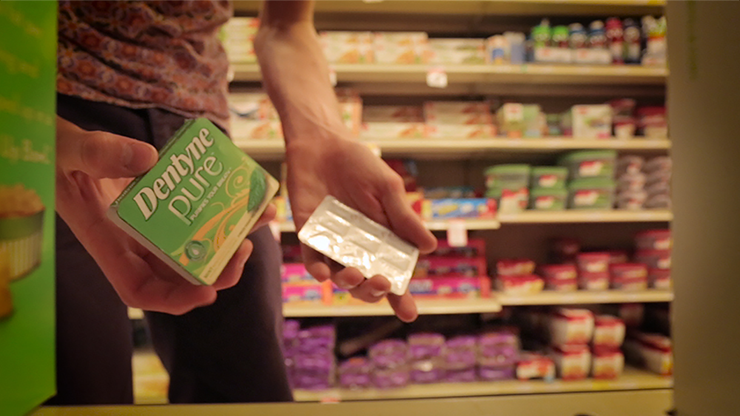 You have to obtain your own packets of gums, depending on which types are available in your own country.  Ideally, your packet of gums should come wrapped with different coloured foils for different flavor gums, instead of in plastic films.  The covers should be of the sleeve-type.
The 9 effects are:
Similar in effect to Roy Walton's card warp, a packet of gums reverses itself when pushed through its sleeve.  It can go to and fro through the sleeve.  Finally, everything can be examined.
The cover (sleeve) of a packet of gums changes colour (flavor) twice.  The correct colour (flavor) packet of gums is found inside the final cover.
The foil from a gum capsule is torn off and the gum inside is exposed.  Magically the capsule heals itself and the foil is now fully restored.  The packet of gums can be examined.
A completely used packet of gums is shown to be devoid of any gum.  Magically, one piece of gum appears inside an unopened capsule.
An unused packet of gums is shown.  Magically, a gum vanishes from a capsule and the foil is seen to be broken.
An almost used packet of gums is shown to still have one capsule of unopened gum.  Magically, this gum moves to another capsule, leaving the previous capsule empty with its foil broken, and the capsule it has moved to becomes whole again and sealed.  This gum is finally moved one more time to another capsule.
You can cause a short word or letter or symbol or the abbreviated identity of a chosen card to magically appear on one of the capsules of a packet of gums.  Similarly, you can cause a word or symbol to disappear, or to transform to another word or symbol on the same capsule.
A wrong flavor (colour) packet of gums is found inside a cover.  It is pushed out of the cover.  The cover strikes the packet and it magically changes into the correct flavor (colour) packet of gums.  In another version, a packet of gums is struck by its cover and it immediately penetrates inside the cover.
With a flick of the hand holding an unopened packet of gums, one gum pops out of its capsule.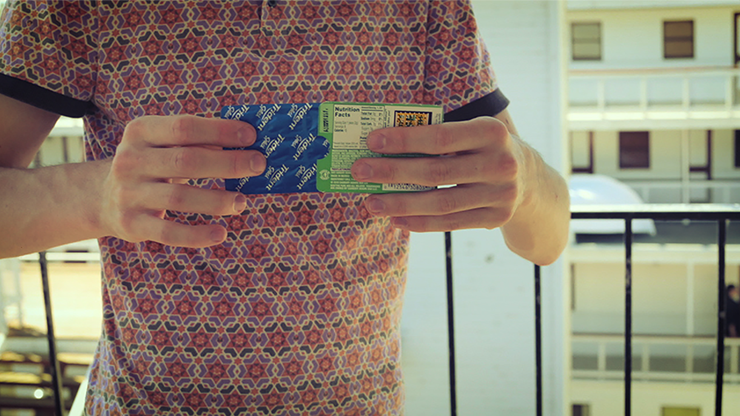 "Influx" is like an encyclopedia of gum magic.  The DVD runs for almost 3 hours.  It contains the methods for the appearance, disappearance, restoration, transformation and penetration of gums.  In all the effects, the final packet can be left for full examination.  The gimmick is easy to get in and out.  Now that you are exposed to the basic gimmicks of gum magic, you can come out with your own gum gimmicks too.  You can also put together your own act or your own customized routine on gum magic simply by using the materials of this DVD.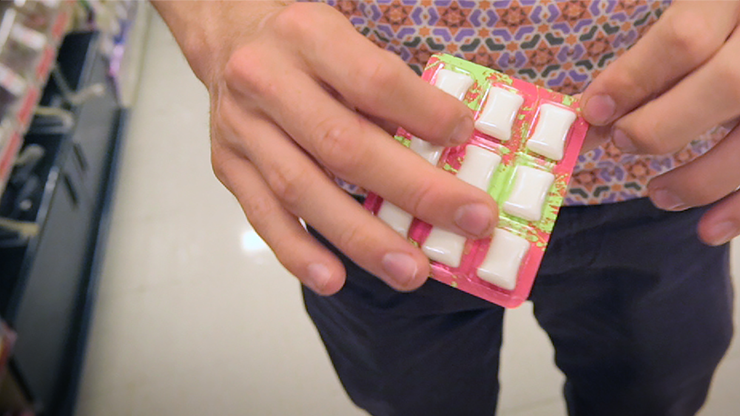 Magic is our passion but we are not a magic shop ? You can purchase this here!