[vc_row][vc_column width="2/3″][vc_custom_heading text="Reviewer: Bernard Sim"][vc_column_text]Effect:
Not an effect but a DVD on juggling. You get to watch the show as well as learn how to juggle.
Product description:
From the product description, Niels Duinker has impressive awards and experience. "Gravity Is Way Overrated", this statement on the back of the DVD as well as on the product description is somehow overrated (in my opinion). No doubt they are tough to learn and perform but it will take a lot more to impress the modern audience.
The Show:
I'll start this with a simple question. How long can a person get entertained by a juggling act before he gets bored? Personally, I don't really like the traditional/ standard style of juggling, i.e. balls, clubs, cups etc. So I think I can withstand ten minutes of such act. This DVD's show segment is 32 minutes long and it is not really a full show. These are segments taken from different shows and venues, thus you get to see repeats of the act throughout the 32 minutes. You will get to see balls, knifes, clubs, cups, Diablo, cigar box and rings. There are some audience interaction and from the look and reaction of it, some of them are really enjoying the show.
The Instructions:
This part of the DVD has a menu whereby you can select what you want to watch/ learn. Ball juggling would be the main subject here, from 3 balls to 7 balls. There are variations you can learn but they are not extensive. Basic rings and clubs are also taught. The teaching is very clear as the video would slow down to make you understand how the ball sequence should be. Different colored balls are used so as to differentiate them.
Slide Show:
Hmmmm, who would be bothered to watch a slide show of Niels Duinker in various promo shots and performance? Unless you want to book him or if you are a fan.
Quality:
For the show segment, I find it very annoying with the way the DVD is being edited. It feels like watching a 32 minutes long video demo. Everything is in segments; you don't get to watch from start till end of a routine. And there are also a lot of repetitions; you'd probably get bored after a while. Video quality is also very poor. The videos were not sharp and you can see jerking zooming.
For the instruction segment, the video quality has greatly improved as this was filmed in a studio. I am sure you would be able to learn something from this if you are a beginner.
Pricing:
Reasonably priced consider you can learn variations of balls juggling.
Verdict:
Don't buy this and expect to learn whatever the video demo has shown. You won't learn the Diablo, cigar box or the cups. I can do simple 3 balls juggling but I am not very impressed with this DVD. This review may not be the best gauge for this DVD but at least this is what I think. To be fair, if you want to learn ball juggling, this is probably a good DVD to start with.
I also learnt that this is volume 1 of a series of Juggling DVD that will be release eventually. I think they should have indicated what was taught in the DVD then have people think that everything shown on the DVD will be taught.
Magic is our passion but we are not a magic shop 
 You can purchase this here!
[usr 5][/vc_column_text][/vc_column][vc_column width="1/3″][vc_column_text]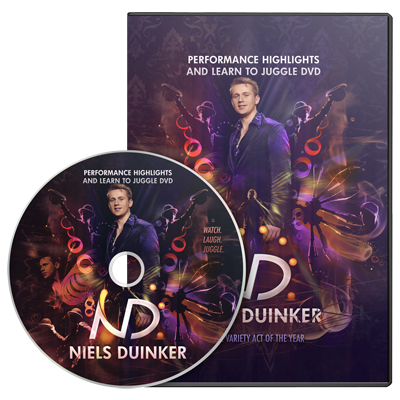 [/vc_column_text][vc_column_text]
[/vc_column_text][vc_widget_sidebar sidebar_id="gp-standard-sidebar"][/vc_column][/vc_row]