[vc_row][vc_column width="2/3″][vc_custom_heading text="Reviewer: Ning Cai"][vc_column_text]
DESCRIPTION
Parlour Tricks by Morgan & West is a deep dive into the mechanics of putting together a parlor magic show. This acclaimed duo has performed all over the world and their personas are that of time-traveling Victorian magicians. They are among the most unique acts in the industry, and for the first time ever, they explain not only their full show, but also how they approach assembling a magic show.
In 356 full-color pages, you'll learn a dozen routines and host of new theories. They also provide their complete annotated scripts so that you can understand why they say what they say, and how the words mesh with the mechanics of a show. You'll learn about sequencing a show and how Morgan & West go about material selection.
You'll learn signature effects like "Ring on Ribbon," "Thought-of Cards Across," and a book test without a book, plus much more! While Morgan & West perform as a duo, ALL of this material is easily adapted for solo performers, and all of the advice and theory is applicable to solo magicians.
BONUS: To help ensure the best learning experience, we're also including the full show performance by Morgan & West so that you can enjoy and appreciate the contents of the book live and in action.
Hardbound. Full color. 356 pages. 206 photographs.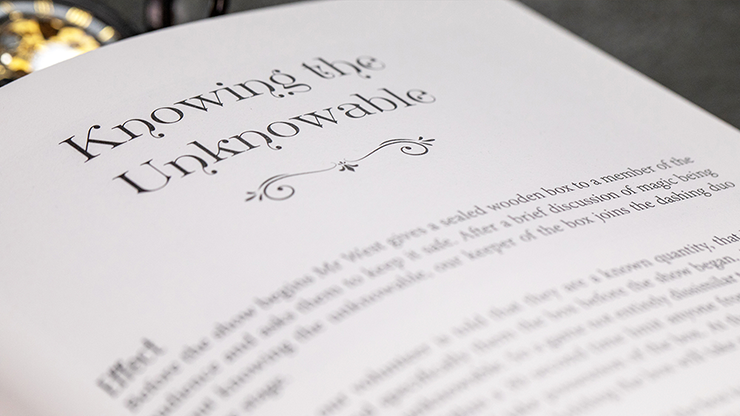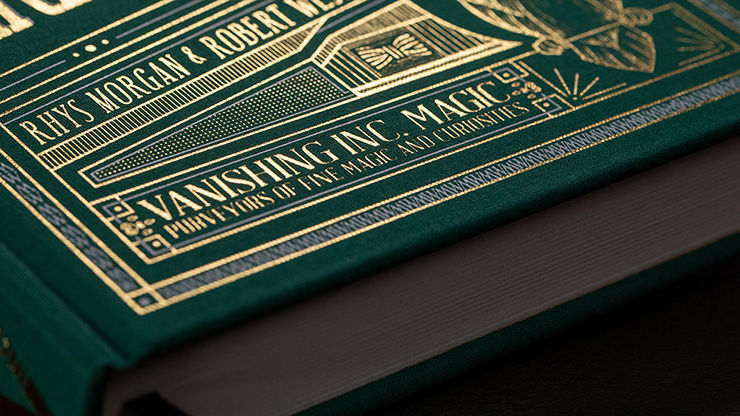 REVIEW
Doing a two-person show is never easy. Trust me when I say that I've been there, and completely understand the complexities and challenges faced. For well over a decade, I was part of a professional duo act on stage, before making the decision to retire and settle down to start a family. Still, watching brilliant tag teams like Morgan and West do their thing certainly brings a huge smile to my face. And smiling I was, at the 2018 Blackpool Magic Convention, watching them do their show. M&W had the entire audience in stitches when they were performing their multiplying bottles act, aptly titled The Restarting Bottle.
These guys are brilliant and I'm so glad they've partnered with Vanishing Inc to produce this remarkable tome. Believe me, this is my favourite title from Vanishing Inc yet! Parlour Tricks is a tremendous 356 page hardbound book that chronicles Rhys and Rob's journey as Morgan and West. You're also treated to their full show online, which is a treat even when you've seen it before. These time travelling magicians, smartly decked out in their Victorian splendor (admire it in the book's 200+ full colour photos), share a good chunk of their repertoire which they've performed on stage and parlour. Obviously the routines are for two, but you can easily adapt them for one.
Just to be crystal… it's not just about their clever parlour tricks. There's plenty of articles that prove to be delightful food for thought. With 12 solid routines and 17 thought provoking essays, Parlour Tricks is M&W's beautifully written gift to magic. Reading this from cover to cover honestly feels like watching their detailed "behind-the-scenes" magic lecture all over again.
Parlour Magic by Morgan and West comes highly recommended and gets a perfect score from me. In fact, I'd give these fabulous blokes more than a full 10 stars if I could! This is a modern classic you absolutely need to add to your magic bookshelf.
[usr=10]
Magic is our passion but we are not a magic shop 
 You can purchase this here!
[/vc_column_text][/vc_column][vc_column width="1/3″][vc_column_text]
[/vc_column_text][vc_widget_sidebar sidebar_id="gp-standard-sidebar"][/vc_column][/vc_row]