[vc_row][vc_column width="2/3″][vc_custom_heading text="Reviewer: Mark Wong"][vc_column_text]DESCRIPTION
If a picture is worth a thousand words, then a video is worth a million."
Step up your predictions with video, using "PASSWORD"!
Once you set up your panel, you can perform without your phone.
Ask your spectator to name, point or write any option. Then they enter your web page or Instagram, only to find a video on Youtube or Vimeo – with you holding or showing the desired object!
Features:
No accomplice.
No voice recognition.
No app – access from your browser.
Never touch your phone (can be dead).
Password can be always the same.
Password can be in plain sight from the start.
No forcing — any option can be named.
Extreme customization — integrate on your own website.
Link can be placed on your Instagram or Facebook account to harvest followers!
Trick can be performed at the same time for 20+ spectators — they all see the video.
The video is on your Youtube account, with the correct date, uploaded long ago.
No CGI. The video can be as long as you want.
All languages supported.
This is propless mentalism of the XXI Century. The limit is your imagination!
You are in control of the system and can change the outcome to ANYTHING you can imagine.
Comes ready to perform with predefined videos!
RECOMMENDED:
Access to a computer for the setup.
Youtube or Vimeo account.
MANDATORY:
Understanding of the English language.
Knowledge of "copy/paste."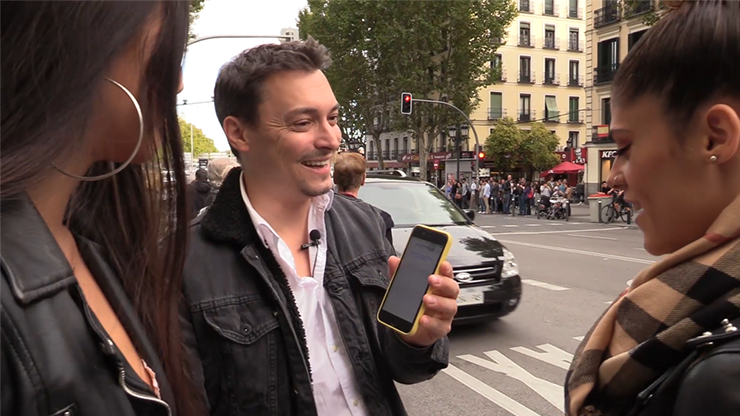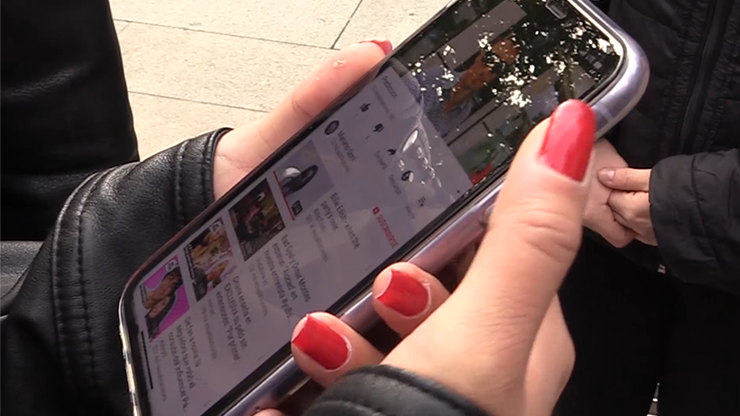 REVIEW
Password by Mariano Goni is quite an interesting product. It is in essence, a video prediction effect where a spectator makes a somewhat free choice of perhaps car brands, celebrities, or whatver you fancy. This would be predicted in a video link shown to them prior to their choice.
With this purchase, Mariano outlines 5 different methods of performing this rather smart routine and includes performance videos as well so you can see them in action. These five methods can be performed pretty much right out of the box, and Mariano also discusses how to customize these to be unique to yourself. You can even link this up to your own personal website.
For customizations, you will need to have either a Youtube or Vimeo Account to upload your own videos like seen in his promo video. I think this is amazing because the sky is really the limit in terms of how creative you want to be when creating the prediction videos. It will not be a very fast task to do, but if you are willing to put in the work for that, the things you would be able to reveal would be pretty awesome. 
Without saying too much or revealing too much about this, think of this kind of like a Digital I***x, where there are multiple ways you can go, and depending on how much work you put into it during the creation phase, the reveals can get quite mindblowing.
Difficulty wise, performing this is quite easy. The setup on the other hand, is a little bit more taxing and complicated when trying to figure out the system in which it works from. With that being said though, Mariano goes through it pretty well and with some time I am sure you will be able to figure out what to do within the system to set things up.
While I personally feel that certain presentations provided are rather iffy, with some thinking and scripting, I believe that this can be overcome and you would be able to make it play big for yourself.
Within the 5 methods taught, there is also a version that was created for stage performance use. After the spectator on stage makes a choice out of a large list, everyone in the audience will navigate to your link and click on it, where they can all view the prediction at the same time. This plays massive. While this method is pretty smart, do keep in mind that the rest of the audience would probably be more impressed than the one volunteer up on stage with you, if you know what I mean 😉
In conclusion, I think this is a pretty neat release – it is possible to get the spectators to press on the link by themselves using their own phones, you can perform this alone, and the sky is the limit for the type of reveal you want to customze. It's clean enough to be used in real life performances, and if you can script it to fit yourself, you would have a very strong video prediction in your hands. You can even place the link to your video on your Instagram bio, which can sneakily get more people to view your profile and perhaps even follow you after everything. If you can make this work for you or if it fits your style, I think that this is well worth the asking price of $60. 
[usr=8]
Magic is our passion but we are not a magic shop 
 You can purchase this here![/vc_column_text][/vc_column][vc_column width="1/3″][vc_column_text]
[/vc_column_text][vc_widget_sidebar sidebar_id="gp-standard-sidebar"][/vc_column][/vc_row]