[vc_row][vc_column width="2/3″][vc_custom_heading text="Reviewer: Mark Wong"][vc_column_text]When I first saw sharpie through bill, the first thought that crossed my mind was "what makes this different from other penetrative effects?" What makes this different from arguably one of the most iconic of all PENetration effects, misled by Timothy Wenk, popularized by David Copperfield himself?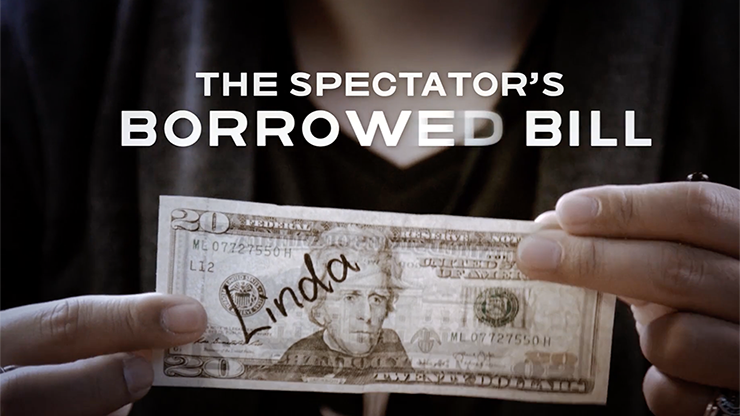 The premise looks extremely similar, but when I played the DVD, I realized that the method was completely different. In fact, I feel that misled is somewhat superior to sharpie through bill. In sharpie through bill, there is only one phase, whereas in misled, there are two strong phases. I originally felt that sharpie through bill is almost like a "downgrade" from misled, where only the second phase is achievable, albeit through a different method.
That is, until I tried it out at a recent gig and realized that it truly is a beautiful piece of visual magic. If you ask me, I feel not many things can be that visual, have such a nice pay off and yet take up no extra pocket space. It literally is a sharpie. It's your sharpie. Heck, it can even be handed out to be examined – I did, and it just flew by the audiences.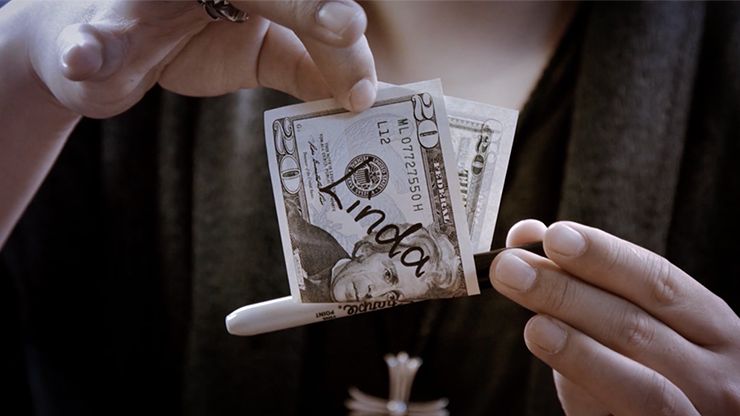 In today's day and age, it seems that not many people, let alone magicians, carry pencils around with them.  However, as magicians, we seem to somehow always have sharpies on us when we perform, and I feel that this could be the perfect upgrade to your sharpie. All in all, I guess it's just a matter of whether you want to carry an extra pencil with you (misled) to have that extra phase.
Now to the tutorial itself. The first thing that plays the moment the video starts is mentioning Timothy Wenk and the legendary misled. After which, the video covers the method and the process to gimmick your Sharpie very clearly and concisely- you'll be able to perform the effect within a few minutes of learning how to gimmick your sharpie. The idea is brilliant and the gimmick will definitely last you a lifetime. It really is visual eye candy, check this out.
The only thing that I do not really like about this product is the part of the routine where you ask the spectator to sign their name on their bill, I personally never like it when people sign bills, especially for such short effects. The way the bill is being held up for them to sign it is also kind of awkward.  With some thinking however, maybe that can be replaced with something that is more motivated.
In conclusion, I don't really have many problems with this product at all, it seems rather dePENdable, and for its visual-ness and the amount of space it takes up (none, if you always carry a sharpie when you perform, and yes I know you do), it truly is quite a steal at only $19.95.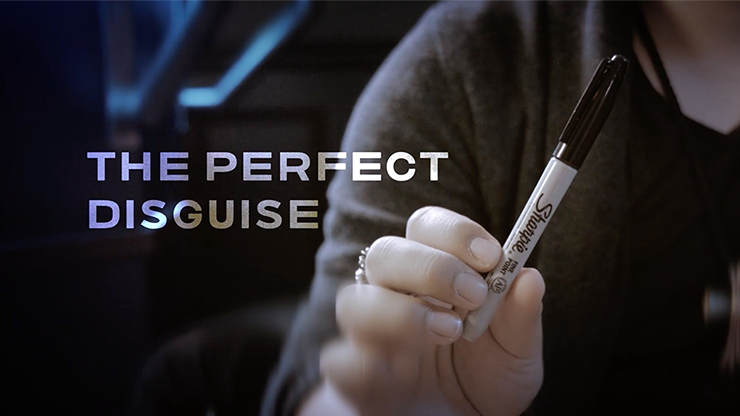 Magic is our passion but we are not a magic shop 
 You can purchase this here!
[usr=8][/vc_column_text][/vc_column][vc_column width="1/3″][vc_column_text]
[/vc_column_text][vc_widget_sidebar sidebar_id="gp-standard-sidebar"][/vc_column][/vc_row]