[vc_row][vc_column width="2/3″][vc_custom_heading text="Reviewer: Ning"][vc_column_text]DESCRIPTION
THE Ultimate 4-way-out envelope
Imagine an ingenious envelope that will deliver the correct prediction, no matter which of 4 possible outcomes occurs! YOU ARE COVERED!
Every mentalist needs a 4-way-out envelope! There any many available, but none allow you to do the following:
Have the envelope signed
Keep the envelope in full sight during the show
Have the spectator take out the prediction
Show the envelope empty
Have a large folded sheet of paper in the envelope
No Slits, etc.
SWITCH-A-LOPE by Arnaud allows you to do all of the above!!
Arnaud has been using this utility device in his shows over the past year, and he now shares this unique principle with the rest of the magic world!
It comes in a handy sleeve you can use to protect the special envelope during transport.
There are many 4-way-out envelopes on the market. You only need one:
SWITCH-A-LOPE by Arnaud!
"Arnaud's SWITCH-A-LOPE is super clean and a definite winner!"
– Cody Fisher
"Bravo Arnaud! Our mutual friend Tommy Wonder would have been so proud on you!"
– Dick Koornwinder
"It is fantastically hard to make something truly impossible happen with a straight-forward handling that has no tricky-looking stuff going on. Arnaud did it with SWITCH-A-LOPE!"
– Richard Osterlind
"Great switching device! You fooled me!!!"
– Joshua Jay
"SWITCH-A-LOPE is verrrryy cooool!"
– Stefan Olschewski
"SWITCH-A-LOPE is a great idea and really well thought out. It is a wonderful addition to the mentalist armory!"
– John Archer
"Honestly speaking SWITCH-A-LOPE is fantastic and extremely useful!"
– Luca Volpe
"SWITCH-A-LOPE is clever and practical; a useful addition to the arsenal of tools for mentalism."
– Max Maven
"Very clever!"
– Banachek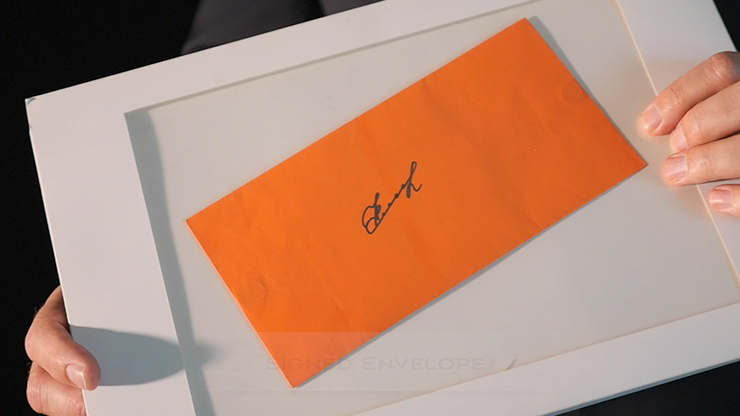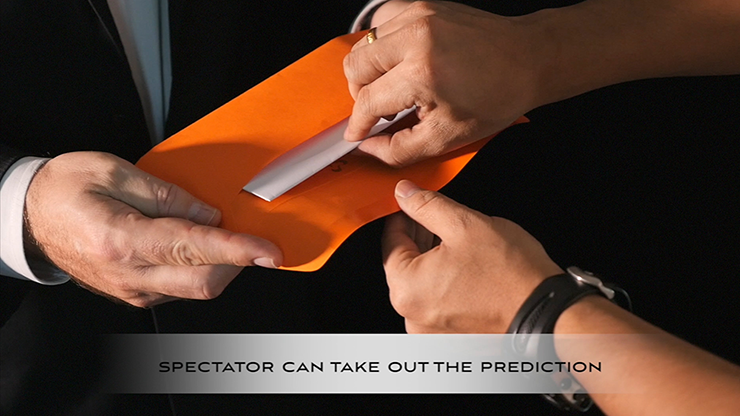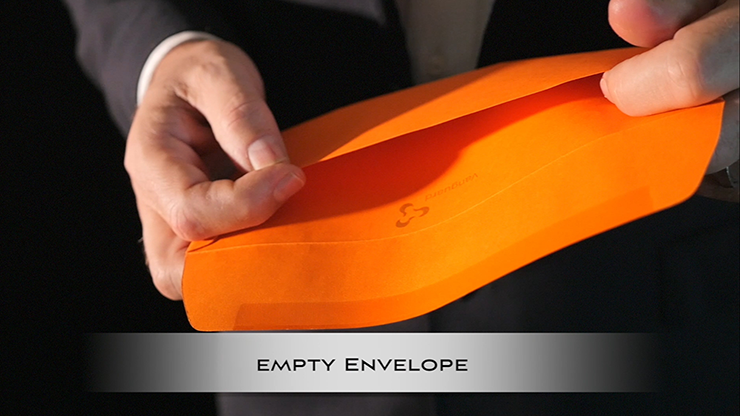 REVIEW
To be honest, I've never heard of Arnaud Van Rietschoten (his name, European accent, and choice of orange for the envelopes supplied in the package all make me suspect he's Dutch) prior to the release of Switch-a-lope… but I'm now a fan! I really think this is a clever stage mentalism prop and very well made too. It's quite similar to something I came up with for my own Mind Magic Mistress (think Asian dominatrix who reads minds but there's also much comedy besides the sexy) mentalism performances on stage, but while his is limited to a 4 way out, my version requires a secret assistant.
If you're already a mentalist, you'd more like than not already understand how Switch-a-lope works the moment you slide it out of its dedicated case (I have to say… well done Arnaud/ Murphys Magic for not cutting on corners… the constructed slip case makes for excellent transport and storage, which means a lot to working performers who need to constantly travel and pack for gigs). You should still check out the online demo/ instructions of course; presented by the creator, the video is less than 15 minutes long. I had no problem understanding Arnaud's English as he very patiently runs through how to work his extremely clever and well built Switch-a-lope prop. You receive everything needed to perform right away, negating any need for any time consuming DIY construction work.
While the envelope can be signed, I think it's not quite necessary (the whole adage of don't run if you're not being chased). Of course you can do so, but be prepared to get more DL envelope refills. Just to mange your expectations, do note that your spectator can't rip open the sealed envelope themselves, you need to open the flap and allow them to take out the single sheet of paper folded within. Practice for this crucial handling is required to make sure things go smoothly, but the moves required for the reveal aren't difficult to pull off. Yes, Switch-a-lope is angle sensitive since this meant for stage, so just be mindful not to flash.
While there are many 4 way out reveals in the market today, I really like Switch-a-lope because it is practical, streamlined, and cleverly designed. It plays big… thanks to its generous size is perfect for stage work, compared to say, a wallet or wallet sized envelope. As mentioned, the prop is very well built so should last you for quite some time, under proper care and storage. Of course, there will be the refills you will need to top up, especially if your presentation has someone sign the orange DL envelope that will be on show (see pictures above) the whole time.
Switch-a-lope looks so clean and innocent, but is a brilliantly diabolical mentalism tool that professionals can use for their favourite prediction routine (the sky's the limit). Stage performers will definitely enjoy this 4-way out prediction effect. Nothing looks more fair!
Well worth the investment. Highly recommended!
[usr=10]
Magic is our passion but we are not a magic shop 
 You can purchase this here![/vc_column_text][/vc_column][vc_column width="1/3″][vc_column_text]
[/vc_column_text][vc_widget_sidebar sidebar_id="gp-standard-sidebar"][/vc_column][/vc_row]