[vc_row][vc_column width="2/3″][vc_custom_heading text="Reviewer: John Teo"][vc_column_text]The name Yigal Mesika is associated with professinal, high quality, and innovative invisible thread devices.
His most innovative product was Tarantula, a finger contraption that dispensed invisile thread, and yet was hidden in plain sight.
Now, about 7 years later, he has come out with a version 2 of Tarantula that boasts the following improvements and new features:
A rechargeable battery that provides consistent energy that can last between 50 to 100 performances.  It comes with an USB cord so that it can be rechargeable on a laptop computer.

The micro motor is now very silent in operation and works on his patented Soul Technology.

An easily operatable control that can lock and unlock the motor at your will.
You receive the Tarantular 2 complete, and a link to an online instruction video.
In the well produced video instructions, Yigal Mesika himself takes you through how to set up, use, and maintain the Tarantula 2.  Several effects are also explained.
The video covers:
History of Tarantula

Features of Tarantula 2

How to adjust Tarantula 2 to fit your finger

How to break the thread

How to fix broken thread

How to secure thread to wax
Effects explained in the video includes:
Floating bill

Floating candy/Lifesaver

Magnetic bill

Haunted deck

Hover ring

PK (or Voodoo or Ghost) touches
Animated magic, especially those accomplished by invisile threads, never fails to wow any audience.  When spectators see an object levitates or moves without any physical support, their eyes (as well as their mouths) will open wide with disbelief!
Tarantula 2 is truly a revolutionary device in invisible thread magic.  It allows you to perform invisile thread magic with much greater ease when compared to using other types of contrivances.  The incredibly tiny and silent motor of Tarantula 2 enables you to retract the thread at will.  The supplied thread is strong, yet it can be broken as and when you need to.
As with most magical props, you need some time to get used to Tarantula 2.  When you practise with prop, you may break the thread often.  It is advisable to order the thread refill as well as the wax refill.   
Once you have mastered Tarantula 2, you can truly perform incredibly visual magic.  The effects taught in the video are all strong ones.  If you havve a creative mind, they can give you further ideas on what else can be accomplished with Tarantula 2.
The most spectacular effect is the hovering and spinning finger ring, especially when it finally lands onto a spectator's outstretched finger!  The PK touches can create an eerie atmosphere.  This is a bonus trick in the video.  It is mentioned and explained riefly, with no actual performances shown.
For invisible thread magic, you cannot go wrong with Yigal Mesika, and definitely not with his Tarantula 2!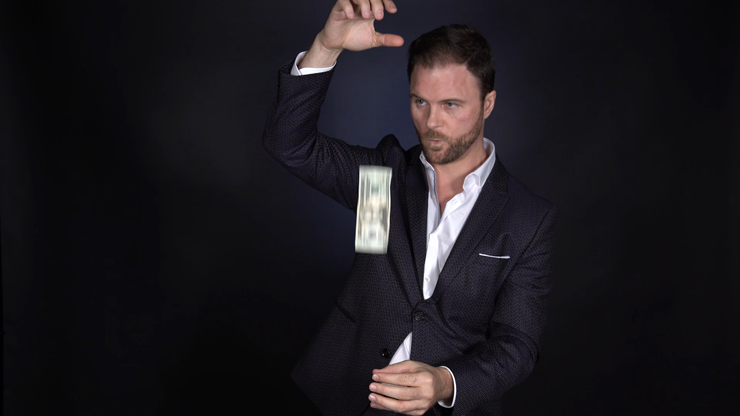 Magic is our passion but we are not a magic shop ? You can purchase this here!
[usr=10][/vc_column_text][/vc_column][vc_column width="1/3″][vc_column_text]
[/vc_column_text][vc_widget_sidebar sidebar_id="gp-standard-sidebar"][/vc_column][/vc_row]