[vc_row][vc_column width="2/3″][vc_custom_heading text="Reviewer: Bernard Sim"][vc_column_text]Effect:
Four spots are drawn in each corner of a post-it pad with a sharpie. One by one with the rub of a finger the spots are visibly moved to end up in one corner of the pad. The top sheet with the spots on is now peeled off and given away to examine.
Product description:
The written description pretty much summarised what the spectator sees for this effect but the video demo is not really what is seen. The demo has been edited so that all the secret and necessary "moves" are not shown. Having said that, if you were to ask a spectator what they just saw, they'll probably describe it as what the demo has shown.
Method:
This routine is based on Al Schneider's Coin Matrix. It's a brilliant routine and all coin workers will have a version or two. However, you'd need a table to perform Coin Matrix, not quite possible for most strolling magicians.
Then came The Matrix Pad. This effect is simple and easy to understand. Your spectator get to keep the post-it pad sheet at the end of the routine. The method is easy and you'd need a twenty seconds preparation each time you perform it. The subtleties taught are quite effective leading to a more believable performance. The weakest point in the routine is when you need to move the last spot to the corner. With proper mis-direction, this can also be taken care of, so ….. not really an issue here.
Quality:
You are supplied with a prepared gimmick made using a pad made by Q-Connect's. I am not sure if you can easily get this brand anywhere. If you want to use 3M's, no problem as you are supplied with another gimmick to make your own. The size of the pad is pretty standard , i.e 3" by 3" . You will need this size as the gimmick is made for such size. You can use an color pad you want.
Pricing:
At US$29.95, I think this is a very reasonable price as you get gimmicks for 2 sets. The DVD's explanation is very clear and learning this routine is easy.
Verdict:
This effect is easy to perform, easy to understand and spectator gets to keep the paper as a souvenir, a most suitable form of magic for table hopping as the pad takes up little pocket space. If you are restaurant magician or walk around magician, I encourage you to add this to your repertior. For hobbyist, it's the same, I'm sure your spectator will enjoy it.
Recommended
Magic is our passion but we are not a magic shop 
 You can purchase this here!
[usr 8][/vc_column_text][/vc_column][vc_column width="1/3″][vc_column_text]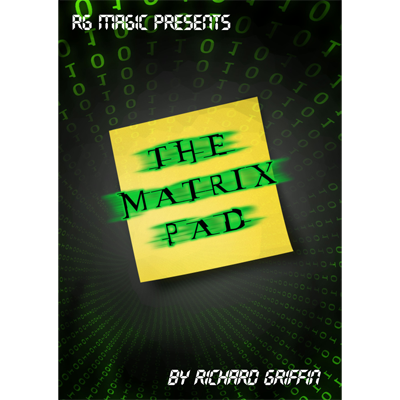 [/vc_column_text][vc_column_text]
[/vc_column_text][vc_widget_sidebar sidebar_id="gp-standard-sidebar"][/vc_column][/vc_row]