[vc_row][vc_column width="2/3″][vc_custom_heading text="Reviewer: Nique Tan"][vc_column_text]Having a PK Touches routine in my current stage show, I was interested in watching this DVD to learn Morgan's ideas. The plot of the PK Touches as popularised by Banachek has intrigued me for the longest time, as I think it to be a very unique, strange effect. When delivered right, it can have audiences spellbound.
In Touched, which is a two DVD set, Morgan discusses several PK Touches style routines. If you are at all familiar with the basic methods of this particular plot, you will already know the concepts involved in creating and bringing about the basic effect. In its simplest form, you touch one spectator, and another spectator feels it. The methods that Morgan teaches are not exactly new, although I would think it fair to say that he is teaching his own blocking as well as sequencing to deliver and execute the methods.
While Morgan has remained true to the original plot of PK Touches, he has some additions which I found to be interesting. My favourite routine involved a rose. One spectator is asked to close her eyes. You then turn a paper napkin into a paper rose and then hold it up to her nose. At the same time, a real rose is held up to another spectator's nose. When asked, the first spectator says that she smells a rose, but when she opens her eyes, she discovers the unscented paper rose, and that it was actually the other spectator who smelt the real rose. The paper rose can be given to her as a souvenir.
Based on some of the commentary by Morgan, it is clear that he has thought about the routines, and has performed them regularly over the years. I particularly liked his concerns about having "reconciliation" between the "types" of touches that two different spectators feel. Once you watch the DVD, this point will become clear, but it is an aspect that only someone who is deeply passionate about the effect will give attention to.
The DVD is well shot, and well produced. There is a good mix of live performances as well as studio performances, to help illustrate how the various routines play. However, while some of the material taught can be performed totally propless, you will need some gimmicks if you wish to perform some of the other routines taught.
There was one thing which I found strange, was that an effect that was shown on the trailer was not taught in the DVDs. This was the effect where a can was caused to fall over with Morgan simply gesturing towards it from a short distance.
Also, based on the amount of material covered, I felt that it did not warrant two DVDs, and that everything could have been put onto just one, which would just tidy things up a little.
All in all, if you are new to the PK Touches plot, this would really give you a crash course in the methods used to create the effect. I would still, however, recommend that if you are a serious student of this, to pick up the original Psychokinetic Touches booklet put out by Banachek as well, to give you a better sense of how things all began with this particular plot.
Magic is our passion but we are not a magic shop 
 You can purchase this here!
[usr 7][/vc_column_text][/vc_column][vc_column width="1/3″][vc_column_text]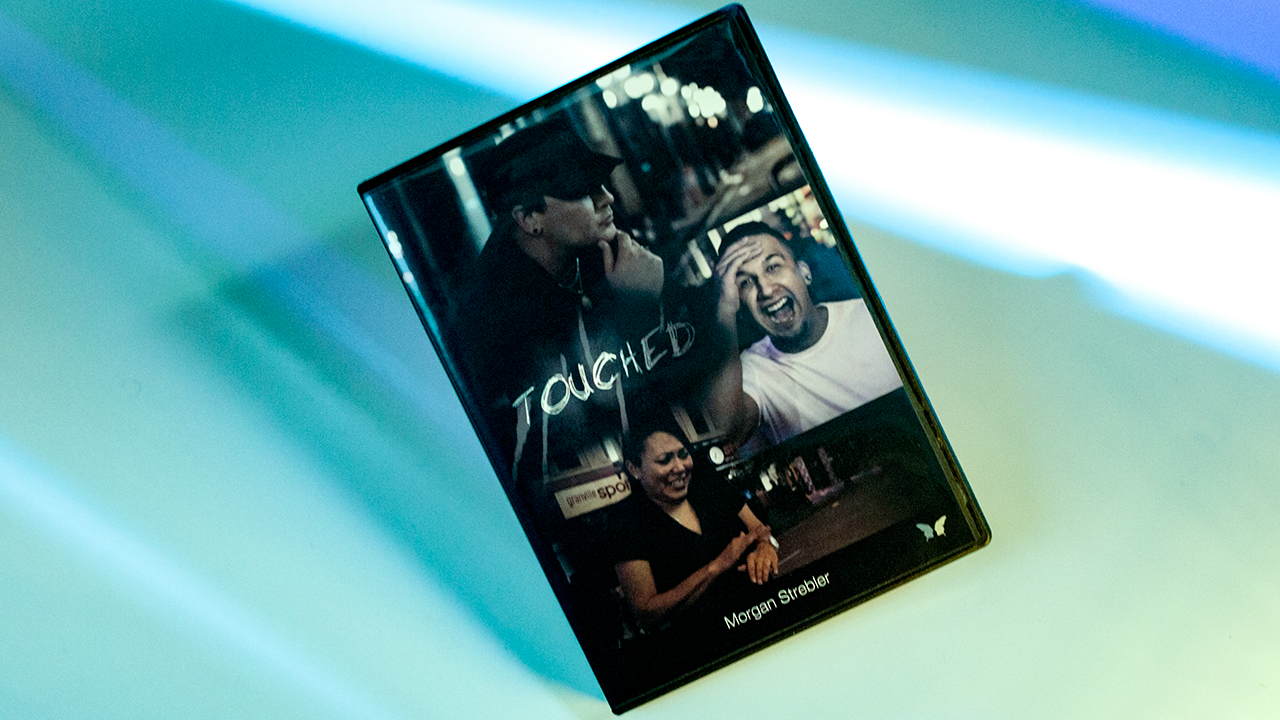 [/vc_column_text][vc_column_text]
[/vc_column_text][vc_widget_sidebar sidebar_id="gp-standard-sidebar"][/vc_column][/vc_row]