[vc_row][vc_column width="2/3″][vc_custom_heading text="Reviewer: Maarten Bosmans"][vc_column_text]About a  big month ago murphy's released Fall by Banachek and Philip Ryan when I saw this effect I immediately wanted this because I owned the original by Banachek.
The original version was a BIC pen and I saw this amazing mentalism feat live at his lecture in Brussels 10 years ago (damm time flies) and got it. I played around with this allot and had allot of fun with it this. It is really a show killer because as a performer you build the tension with the silence and staring at an object where you are not near to and it falls over. If you have never tried this you should really do it you will be amazed by the reactions you get.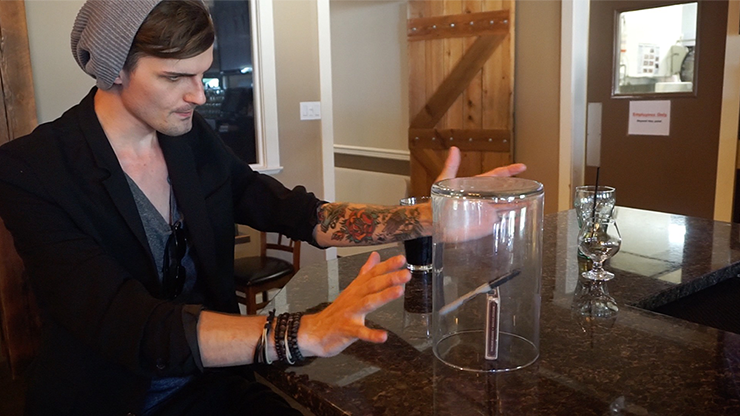 I saw Banachek use this pen first in his four DVD set called PSI series he was amazing in that DVD set that is where I first got the mentalism bug if you haven't seen it you should check it out. I wanted that bic pen when I saw Banachek perform it such a great sequence he did. Now Philip Ryan has replaced the pen with a sharpie. It is the same effect but a sharpie is used.
I think this is a great tool to use in combination with a peek of a word the spectator wrote down. So imagine spectator wrote a word down with a sharpie and you say place your card on top of the sharpie balancing it. You close your eyes and the pen falls and the card turns over because of the tipping of the pen. You reveal the word and do something super natural tip the card over. I think this is something beautiful you can make the card turn over and see the word with your eyes closed putting the focus on the card and not on the pen.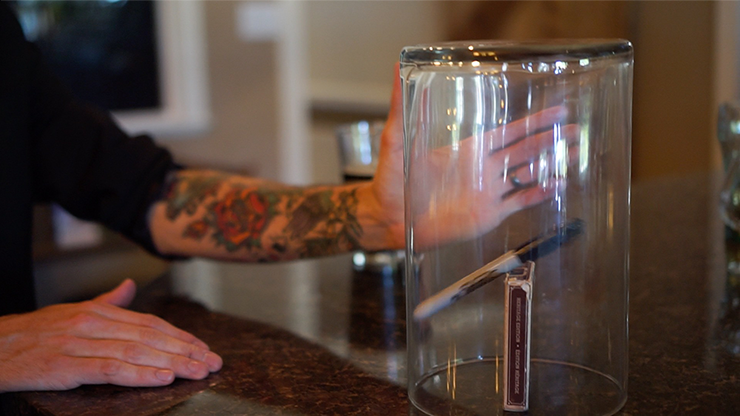 When you get the package you get a gimmicked sharpie and a download link where Philip Ryan explains the method in a 12 minute video. I suggest you try this a number of times at home to get the timing correctly. You should defiantly pick this up if you are a mentalist I am also pretty sure magicians will find uses for this.
I give this product a 9/10  🙂
Magic is our passion but we are not a magic shop 
 You can purchase this here!
[usr=9]
[/vc_column_text][/vc_column][vc_column width="1/3″][vc_column_text]
[/vc_column_text][vc_widget_sidebar sidebar_id="gp-standard-sidebar"][/vc_column][/vc_row]