[vc_row][vc_column width="2/3″][vc_custom_heading text="Reviewer: Ning"][vc_column_text]DESCRIPTION
A fantastic coincidence effect that is great for all ages. Animals, colors and a puzzle. It's a no-sleight trick with a big surprise reveal. Check out the video and you'll see how it all comes together.
You show the faces and backs of a packet of oversized cards and state, "Think of a number between one and ten, and I'll deal exactly that number of cards on the table, face up." Any number is named (no force) and the dealing begins. You stop when that number of cards is dealt. You show the selection.
The cards are turned over and pieced together. And guess what? The design magically matches the name of the animal they selected earlier!
Coincidence or is it magic? That's the fun of Animal Tarot. It's by the Other Brothers, so you know it's clever, practical and easy to do. In fact, it's so easy to do that the spectator can even deal the cards themselves!
Includes Animal Tarot cards and online instructions.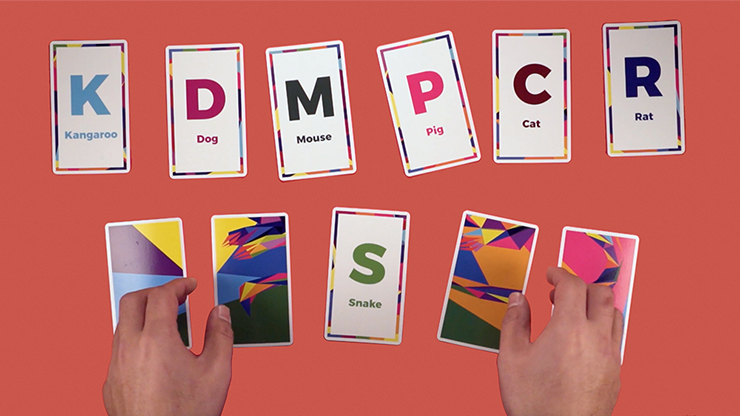 REVIEW
You know when there's a release by Vanishing Inc x The Other Brothers, it's going to be good. Animal Tarot is a simple, idiot-proof, family friendly mental magic effect that I see hobbyists pulling out to perform for friends and family after dinner in a casual setting.
Since you need to lay out all the cards, you will need adequate space management, like on a regular uncluttered coffee table, to pull off this fun interactive piece without fumbling for more room midway.
You get everything required in the package. The specially printed cards provided are tarot sized, and that's where I suppose the name comes from. There is nothing else "magicky" about it, though I should highlight that performing Animal Tarot this Lunar New Year to a Chinese audience would mean something extra special for them in particular.
Designed by the folks at Vanishing Inc on quality cards that will last you a long time with proper care and storage, the marking system on the backs are nicely subtle but importantly, still easy to identify. This allows you to perform the effect quickly and easily, focusing more on your presentation.
Do note however, that this is not something you can repeat to your same adoring audience… least they smell a rat 😉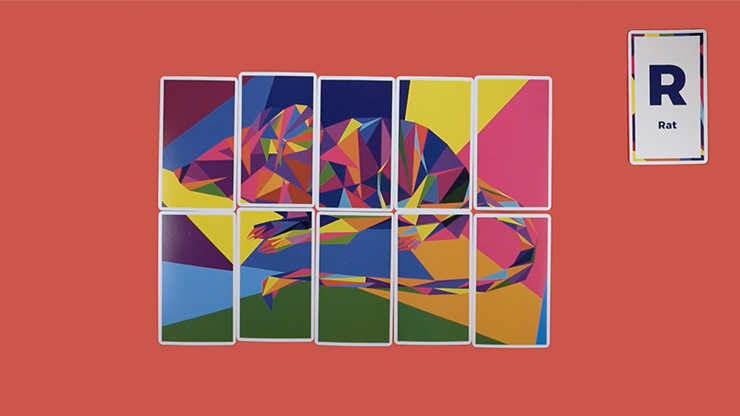 Sat at a kitchen table to perform and demo said effect, The Other Brothers' casual banter provides brief but through directions in the 20 minute online instructional video available (password and URL are printed on the cardboard slip these cards come in) on how to work this close-up mental magic effect, which is based off a very clever classic concept in magic.
There is no stack memorisation required or anything complex like that for Animal Tarot, although like any magician worth their salt, you'll need some audience management but that's pretty wee in the grand scheme of things. It is simple enough even if you're a noob, and it is more than adequately covered in the tutorial.
Speaking of the video, there was talk at the start on how various variations of this family friendly product had been designed before the final decision was set, which makes me wonder if there will be a more, ahem, interesting grown up option available in the near future… If so, take my money!
Seriously, I think there definitely is a market for a more adult (i.e cheeky, fun… okay, maybe plenty naughty) version, considering the sky is the limit here with so many possible options. Just come up with a catchier name for it, maybe 😉 Recommended!
[usr=8]
Magic is our passion but we are not a magic shop 
 You can purchase this here![/vc_column_text][/vc_column][vc_column width="1/3″][vc_column_text]
[/vc_column_text][vc_widget_sidebar sidebar_id="gp-standard-sidebar"][/vc_column][/vc_row]