[vc_row][vc_column width="2/3″][vc_custom_heading text="Reviewer: Gabriel Soh"][vc_column_text]The effect:
Double take effect is as follows, the spectator selects a card and loses it into the deck. The magician pulls out an indifferent card. Confirming the card is wrong, magician place it under his foot.
The magician shows a bill in his wallet to raise his stakes to find the card. If upon failure, the spectator will be able to keep the money in the wallet which the spectator will be holding onto.
Magically the spectator's selection has vanished from the deck and appear into the wallet which the spectator is holding and the bill is now gone!
The bill has transpose under the foot of the magician which was originally the wrong/indifferent card place earlier on.
Then now the magician spread through the deck, the indifferent card is reversed in the middle of the deck.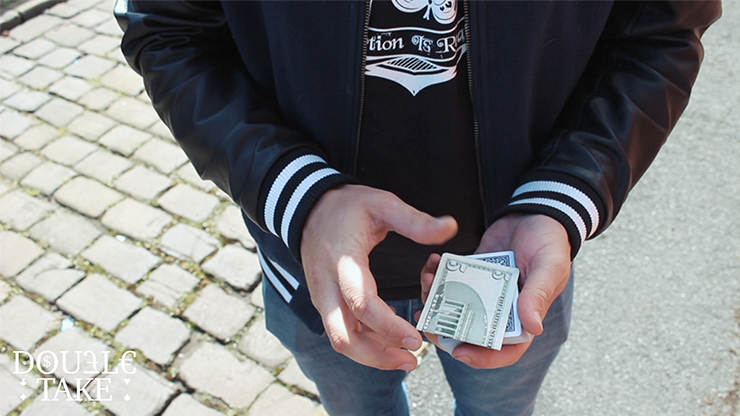 The review:
You are supplied with the gimmicks, and will be taught step by step how to construct your own gimmicks. A link and password is given for the video instructions online. When ordering, you should take note which currency you would like to use.
There will be 2 gimmicks you have to make. I feel that to make these gimmicks you really need to pay attention to it and it takes quite long, approximately 20mins to make the gimmicks. Personally I think that the effect is good, but it takes quite sometime to reach the effect as there is a lot of explaining to do during performing.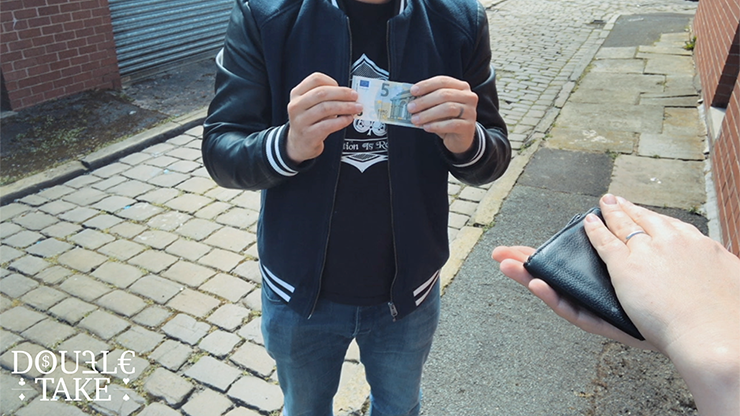 Here are some comments that can help you decide whether you should invest in this effect:
The spectators chosen card is forced.

The instructions to make the gimmicks is well shown and the gimmicks look very good. There is no need to worry about anyone noticing the gimmicks by looking at them.

You cannot end clean. The card in wallet and bill under magician's foot cannot be examined.

54mins video instructions.
This instruction video contains 2 extra effects. One of it which I feel could be quite visual by adding into an ambitious card routine. Overall, if you're into something that is really visual it is something quite worth it at the price of $29.95. I give this a 8/10
Please support intellectual property. Only buy original. Available from all reputable Murphy's Magic dealers.
[usr=8][/vc_column_text][/vc_column][vc_column width="1/3″][vc_column_text]
[/vc_column_text][vc_widget_sidebar sidebar_id="gp-standard-sidebar"][/vc_column][/vc_row]